Ambulance Takes Elderly Patient to Wrong House, Puts Her in Stranger's Bed
Elizabeth Mahoney's family was worried sick when the ambulance bringing her home from the hospital never arrived. They soon discovered that a "horrific" mix-up led to a terrified Mahoney being taken to the wrong home, where she was tucked into the bed of a stranger.
According to The South Wales Argus, Mahoney, 89, was first admitted to Nevill Hall Hospital in December with what appeared to be a case of COVID-19. After testing positive, she was transferred to the County Hospital in Pontypool, where she stayed for ten weeks.
Eventually, her son, Brian Mahoney, was told that his mother would be discharged on March 12 at 2 a.m.
Recounting that day, he said, "My wife went up to her home to wait for the ambulance." This was after he received a 1 p.m. call saying that they were already en route to her house.
But the ambulance never came. "We waited a bit and then rang the ward and they said there had been an issue," he said. "I thought maybe mom had had a heart attack."
According to ITV, Mahoney recently survived a stroke in addition to her case of COVID-19. "Naturally we were concerned something bad had happened to her," said her son.
About an hour later, he received a call from the ambulance service and was told she was taken to a house in Newport, eight miles away.
"They apologized and told me they were on their way to pick her back up," Mahoney's son told ITV. "I just went, 'What do you mean? Please don't tell me you've left her there,' at which point my sister burst into tears—we were all worried sick."
Finally, Mahoney was retrieved and, at her family's insistence, went back to the hospital for a check-up before going home.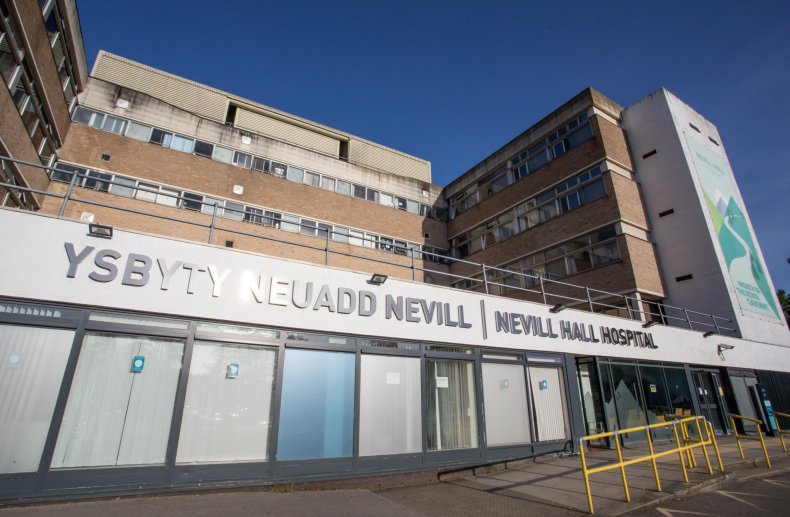 In retrospect, Mahoney's son believes his mother was mistaken for another patient who suffers from dementia. As for how the mix-up even happened, he explained that Mahoney is "a very quiet woman" who was "frightened and confused" by the situation. And, since Mahoney was mistaken for a patient with dementia, he adds that "any attempt to point out it wasn't her house was possibly put down to her being a bit muddled."
"As far as I can tell, mom was taken to this other lady's house by mistake and, somehow, whoever answered the door told the ambulance staff to take her into the bedroom and make her comfortable," he said.
The assistant director of operations for the Welsh Ambulance Service NHS Trust has since released a statement regarding the incident, noting that they "are working closely with colleagues at Aneurin Bevan University Health Board to fully understand the chain of events and establish exactly what happened."
"We have extended a sincere apology to both families concerned for the distress caused, and will continue to liaise directly with those families as the investigation progresses," he added.