AMD Radeon RX 6700 XT Release Time and Best Tips for Ordering One
AMD's Radeon RX 6700 XT will be released on March 18 for $479. However, given the current cryptocurrency surge, combined with a semiconductor shortage brought on by a pandemic, it's no secret that it's going to be extremely difficult to get one from any retailer. With those difficulties in mind, we're here to do everything we can to set you up for success. We'll tell you when the 6700 XT is expected to release, offer some basic retailer links and provide our best tips to ensure you get your precious GPU as soon as possible.
What time is the RX 6700 XT expected to release?
According to reports from PC Gamer and GamesRadar, as well as the traditional release patterns of AMD graphics cards, the RX 6700 XT is expected to go on sale March 18 at 9 a.m. EDT. We'll do our best to stay updated on the situation in case these details change, so it may help to check back here a few hours in advance if you're still unsure.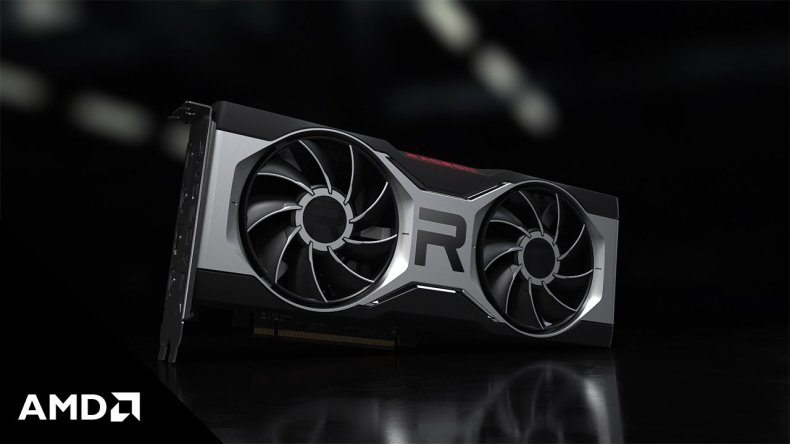 It's also worth noting that, while 9 a.m. EDT is the earliest anticipated time the 6700 XT is expected to release, certain retailers may take their time doling out what little stock they have available. Best Buy, for example, tends to use a method where it flashes high-demand items in and out of stock for as long as they're able to do so. In other words, you may be able to get a card slightly after the listed time if you're lucky.
Pre-order/purchase links
Direct retailer product links aren't yet available for the RX 6700, but sometimes those offer an imperfect shopping experience, given that focusing on one or two cards doesn't allow you to see the full slate of options available from all manufacturers at once. Below are some more general links to help get your 6700 XT hunt started. Once you've found a card you like from here, then you'll be able to start F5-ing like crazy.
While all these links should point you in the direction of bespoke product pages when the time comes, B&H probably is the last place one should look, given that the retailer has bowed out of multiple high-profile GPU releases in recent months. However, we're keeping it on the list just in case the situation changes.
Best tips for ordering a Radeon RX 6700 XT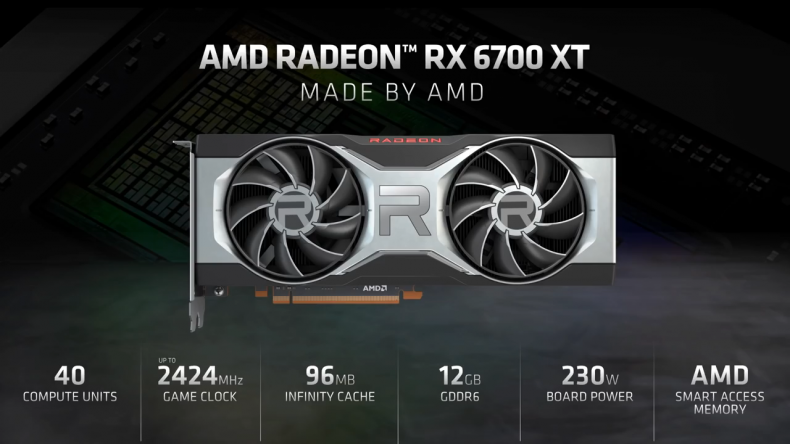 The reality remains that it's going to be very difficult to get your hands on an AMD 6700 XT on Thursday morning, but we've still got five tips that may help some less-experienced shoppers prepare for the mad rush of gamers and bots in their future. Some of these pointers may seem obvious to those who've been on the hunt for a while, but we'll reiterate them nonetheless.
Have your credentials prepared: Whenever you're buying a high-demand item online, it helps to have everything set at your chosen retailers beforehand. That means making sure you're logged in to the retailer apps or websites you want to use and that you have your payment info saved in advance. If you want to get a GPU during a pandemic, you must hand over your credentials with lightning speed. Retailers won't wait for the person sitting at login pages or entering credit card numbers. You should pass through checkout as fast as you possibly can.
Enable Twitter updates or watch carefully: As helpful as retailer stock alerts via email may be for most items, that system is likely to be too slow for the RX 6700 XT. As an alternative, we suggest keeping an eye on deal-focused Twitter accounts like Wario64 and IGN Deals. As long as stock doesn't deplete within seconds, these sources will typically provide up-to-the-second information on when new cards may be available. These systems aren't perfect, but they're certainly better than email.
Try using apps: We're still partial to desktop websites for high-stakes purchases like these, but many shoppers swear by leveraging mobile apps instead. After all, as long as your device is somewhat new, apps load fairly quickly. Lower data overhead also might mean apps refresh and update a little faster than old-school websites do. During past GPU races, some users reported that product pages showed up on mobile first. If that's the case, using apps may help you get the jump on others.
Purchase on good hardware: Retailer sites are going to be slammed as soon as the RX 6700 XT goes on sale, and the only way you'll be able to mitigate some of that noise is by using the best mobile or desktop hardware you have. Don't get stuck waiting for browsers to load just because your PC is old! You should always use the best devices you have to avoid any points of friction on your end.
Potential newsletter help: When the 6800 series cards went on sale in the fall, some users reported that subscribing to AMD's free newsletter allowed them to purchase the product early. We've never seen evidence that these emails exist, but it can't hurt to sign up just in case. You can sign up for the newsletter here, as long as you don't mind some additional clutter in your inbox.
That's all we know about the AMD RX 6700 XT purchase situation for now, but, in advance of reviews, you can read our unofficial spec comparison based on AMD's data. We'll reiterate for a third time that your odds for a successful 6700 purchase aren't even close to good, but we wish you luck on your mission.
The AMD RX 6700 XT is expected to release March 18 at 9 a.m. EDT for $479 MSRP.
Are you planning to buy a 6700 XT tomorrow? What tips do you have to ensure day-one success? Tell us in the comments section!