Amelia Earhart Photo Disproven? Japanese Blogger Discovers Book Published It Years Before She Disappeared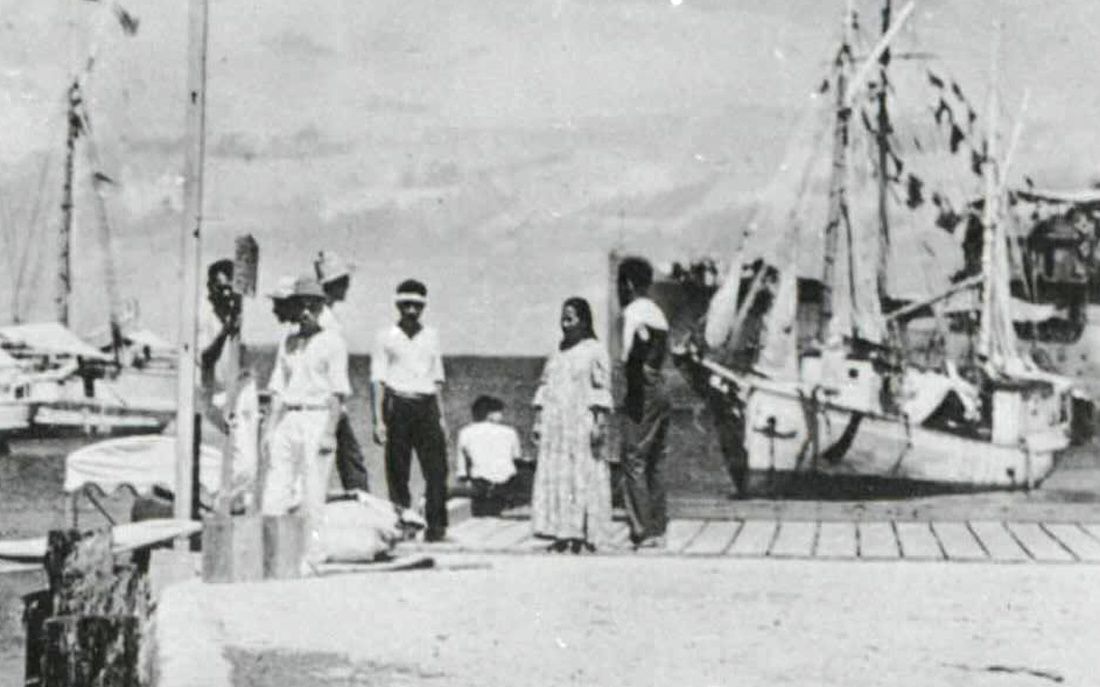 An 80-year-old mystery seemed to get a new development last week when experts released a photo they alleged showed Amelia Earhart alive in the Marshall Islands after her plane vanished on an around-the-world trip. But now a Japanese blogger is debunking the discovery.
Producers with a History Channel documentary recently found the picture in the National Archives and promoted it as new evidence indicating Earhart and her navigator, Fred Noonan, survived a plane crash after they disappeared on July 2, 1937. The photo, they alleged, proved a long-held theory that the duo wrecked their aircraft and were subsequently captured by the Japanese.
Related: Amelia Earhart mystery: Newly found photo could prove the pilot lived—and was captured by the Japanese
However, on Tuesday, a blogger The Guardian identified as military history buff Kota Yamano published a post showing the image in question in a book from 1935—two years before Earhart even left on her trip.
"I have never believed the theory that Earhart was captured by the Japanese military, so I decided to find out for myself," Yamano told The Guardian of his search for the picture. "The photo was the 10th item that came up."
Yamano pointed out that the picture, labeled "Jaluit Atoll," appears in an old book written in Japanese and released in Palau. The page was scanned and catalogued into the National Diet Library.
Yamano tweeted that because the dates don't match up, "the person [in the picture] is not Amelia," but the caption doesn't contain clues as to who is depicted. For her part, Earhart was busy in 1935: She flew from Honolulu to Oakland, California; from Burbank, California, to Mexico City; and from Mexico City to Newark, New Jersey.
But Yamano wasn't the first to doubt the documentary crew's claims about the photo. Dorothy Cochrane, an aeronautics expert at the National Air and Space Museum, told Smithsonian Magazineshe couldn't comment definitively on the snapshot, in part because it's "kind of a blurry photograph." Ric Gillespie, the executive director of the International Group for Historic Aircraft Recovery, remained convinced Earhart and Noonan landed and died on Gardner Island, now called Nikumaroro. And Earhart biographer Susan Butler wrote a piece for The New York Times explaining that the History Channel was wrong because, had Earhart survived a plane crash, it would have made headlines at the time.
After Tuesday's break in the case, the History Channel told NPR it was "exploring the latest developments" about Earhart, noting that "ultimately, historical accuracy is most important to us and our viewers."
See the photo for yourself here.