'America, America,' Documentary About Faith and Politics in the U.S., Debuts on SalemNOW
A new documentary featuring some of America's most conservative voices speaking about how religion has influenced and played a critical role in the formation of the nation's history is now available through streaming platform SalemNow, which, according to its website, offers "exclusive conservative and faith-based videos."
Among the personalities who appear in America, America are Dennis Prager, Ben Shapiro, Charlie Kirk and Mike Huckabee. They share little-known stories about the role of faith in the United States and how it has affected the nation's leaders. The film, which is directed by Chris Burgard and produced by actor Nick Searcy, features additional interviews by Searcy with Dr. Ben Carson, Sen. Ted Cruz, Richard Grenell, Michael Knowles, Herman Cain, Alveda King, Andrew Young, Rep. Louis Gohmert and actor Dean Cain, among others.
In the case Herman Cain, it's his last interview before he went into the hospital with coronavirus; he died three weeks later. In the documentary, Cain talks about the civil rights struggle and his love for America as a Black man.
"It's often said that if we lose America, there is nowhere left to go," said Searcy, who is perhaps best known for his role portraying Chief Deputy U.S. Marshal Art Mullen on FX's Western crime drama Justified. He has also appeared in such critically acclaimed films such as The Shape of Water and Three Billboards Outside Ebbing, Missouri. "It's my hope that my film will inspire Americans to rediscover the legacy of freedom that was handed to us."
Searcy got involved in the project after being approached by Colorado Christian University when the school couldn't hold its annual Western Conservative Summit 2020 due to the COVID-19 pandemic. College officials asked Searcy to create a film exploring the relationship between the Bible and the Constitution and how that has changed over the years.
"I found it incredibly moving and powerful," added Searcy, noting in particular Andrew Young's contribution to the film. Young, who marched with Martin Luther King Jr., talks about how King's movement succeeded because it was associated with the Bible's existence and the belief in a Creator.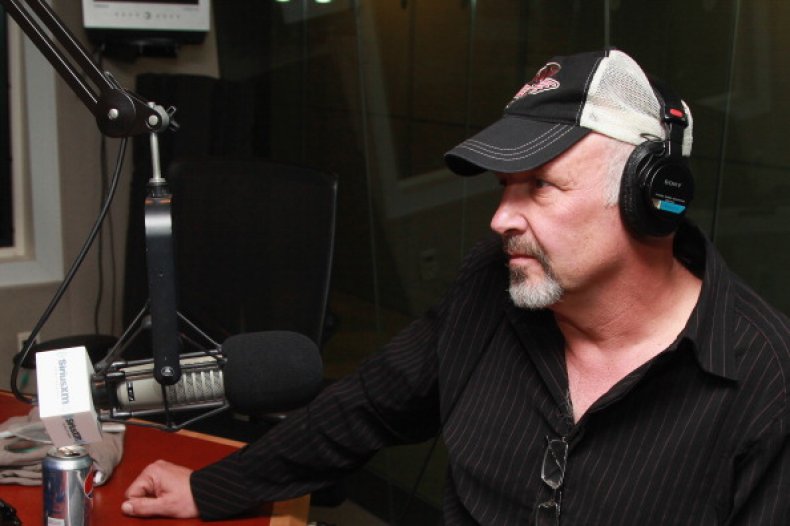 SalemNOW recently released Created Equal: Clarence Thomas in His Own Words after it was removed by Amazon Prime, is part of Salem Media Group. The company offers on-demand videos including documentaries, music festivals and interview with top Christian artists.
"It's a perfect audience to be a launching pad for this film," said Searcy, noting the platform's other offerings include the Larry Elder–executive produced Uncle Tom, which features a collection of intimate interviews with some of America's most provocative Black thinkers and No Safe Spaces: You Have the Right to Remain Silent with Adam Corolla and Dennis Prager.
"It's not only informative and moving but also funny and you can watch it with your kids," Searcy said about the new film. "They'll learn things from this film not talked about in school like Martin Luther King Jr.'s role as a pastor in addition to his political activism, which is usually taught."
SalemNOW can be found on mobile apps and streaming services such as Roku, Apple TV, Amazon Fire Stick and select smart TVs. America, America can be viewed now at SalemNow.com