In his inaugural address, President Joe Biden spoke eloquently of "an American story of hope. ... The story that tells ages yet to come that we answered the call of history. ... That our America secured liberty at home and stood once again as a beacon to the world."
In his February 4 speech at the State Department, the leader of the free world added: "America is back. Diplomacy is back at the center of our foreign policy." President Biden went on to emphasize: "America's alliances are our greatest asset, and leading with diplomacy means standing shoulder-to-shoulder with our allies."
For Bahrain–a country of 1.5 million people situated perilously in the Arabian Gulf–these were welcomed words. When the world's preeminent superpower retreats from the global stage, concerns rise in countries such as mine.
To advocate "America First" makes sense: The interests of the American people should always be the top priority of its elected officials. "America Alone," however, alarms allies and emboldens adversaries.
The world is a dangerous place for freedom-loving peoples. Aggressive ideological and revanchist regimes seek political and economic domination. Nations living in rough areas face a stark choice: either accommodate and submit or brave the rough seas and remain true to one's values and friends.
Our security and prosperity depend on strong, principled American leadership. Bahrain's efforts to promote regional peace and prosperity take inspiration from America's example of openness, tolerance and justice.
In good times and bad, Bahrain has always been a close friend and staunch ally of the United States because we see it as a foundational pillar of global security and stability. From our perspective, the mere perception of an America wavering, unbalanced upon the precipice of the global stage, is a precursor for disaster.
There isn't a challenge in our region that does not benefit from assertive and consistent U.S. engagement. The hand of the United States often moves promoting social and economic development, combatting violent extremism and advancing regional peace and security in the region exponentially forward.
When the United States shies away from international leadership, other actors, often with hostile intent, fill that void. When it engages, we all win.
Interestingly, notwithstanding the heated rhetoric of the past four years, the United States continued to play an indispensable role in support of its regional allies. The unprecedented and historic establishment of diplomatic relations between Israel and its neighbors would not have happened absent Washington's energetic diplomacy, which has established a promising framework for comprehensive peace and positive generational change.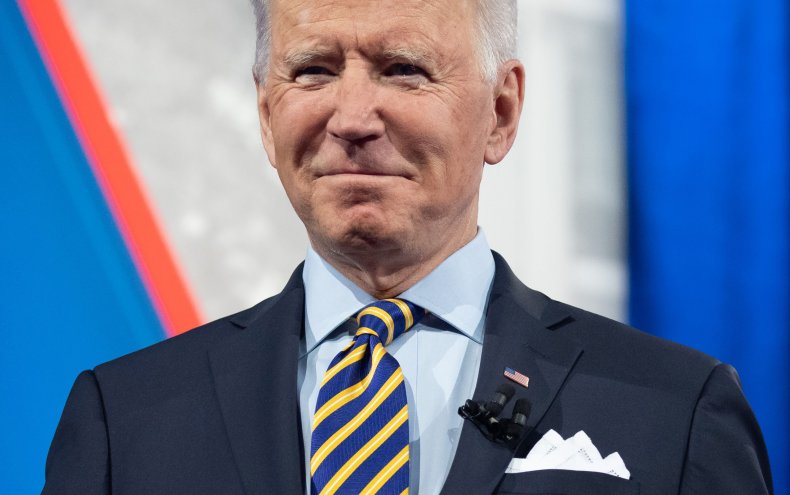 Closer to home, Bahrain's partnership with the United States has produced significant benefits for both our countries. The designation of Bahrain by the White House as a "Major Security Partner" took our economic and security relationship to a new level.
The establishment of a new free trade zone in Bahrain will exclusively provide American companies with a regional center for trade, manufacturing, logistics and distribution with not only my country, but also the Gulf Cooperation Council (GCC).
The power of America's example extends beyond economics and security. It serves as a potent force for positive social change as well. Bahrain prides itself on being a multi-ethnic democracy, but like any human endeavor, we are a work in progress. As Amanda Gorman so aptly stated about the United States, it is "a nation that isn't broken, but simply unfinished."
In joining the United States in confronting extremism of all kinds, we have partnered with the New York Police Department to enhance the professionalism of our security forces. We joined with other American partners such as D.A.R.E. for the implementation of Bahraini-developed curricula to combat youth extremism.
Based on American best practices, we have implemented a groundbreaking alternative sentencing program that offers early release and community service for appropriate non-violent crimes.
In response to allegations of official misconduct, my government has taken meaningful steps to hold itself accountable. The Ministry of Justice has responded in the most responsible and serious ways: embarking upon probing investigations and holding government officials responsible for their actions. And we recognize that more needs to be done.
As this new administration assumes power in Washington, Bahrain is just one of many that look forward to building on its long history of mutually beneficial partnership with the United States.
Friends and foes alike should know that an America, far from attenuated, is marching, in lockstep with its allies, resolutely forward.
Abdullah bin Rashid Al Khalifa is the ambassador of the Kingdom of Bahrain to the United States.
The views expressed in this article are the writer's own.