America Will Dominate the Heavens Under Donald Trump: Mike Pence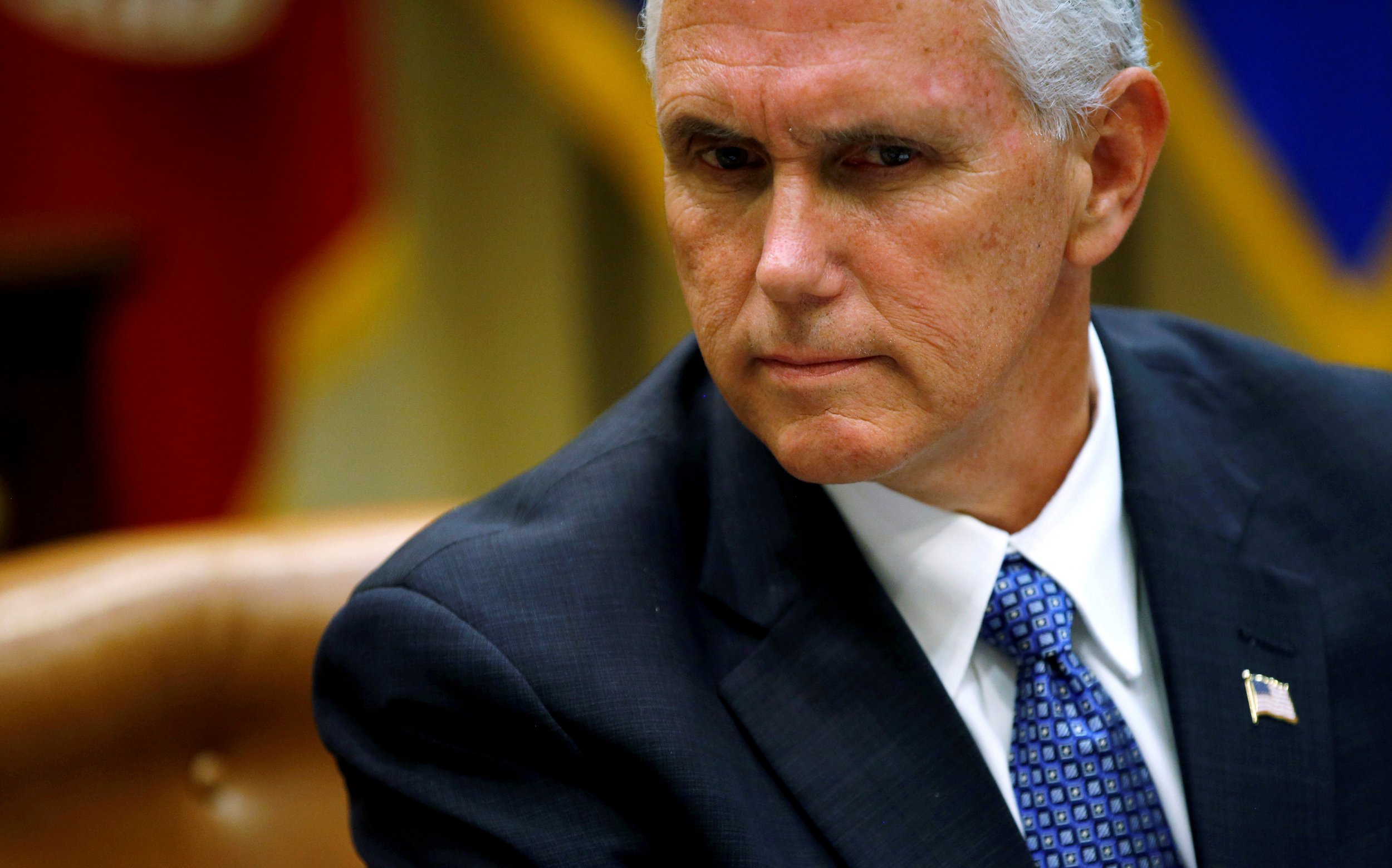 On Earth as it is in heaven (including the weapons).
While delivering a speech at the Kennedy Space Center in Florida Thursday, Vice President Mike Pence promised the American people that under President Donald Trump, the United States will control the heavens—presumably, meaning space—as he said America does the world.
"As we once again lead in space exploration, we will continue to make the investments and presence in space to ensure the safety and security of the American people," Pence said. "Space is vital to our national security. I saw it firsthand when I visited Schriever Air Force Base just a few weeks ago. And I can assure you, under President Donald Trump, American security will be as dominant in the heavens as we are here on Earth."
Space warfare is an area of increasing concern. The House Armed Services Committee approved a proposal last week that would create a new branch of the military called the Space Corps, which would work to monitor satellites and ward off cyberthreats.
In addition to addressing national security concerns, Pence also promised the U.S. would tackle new challenges in space that focused less on dominating the heavens and more on exploring them.
"We will beat back any disadvantage that our lack of attention has placed and America will once again lead in space," Pence said. "We will return our nation to the moon, we will go to Mars, and we will still go further to places that our children's children can only imagine. We will maintain a constant presence in low-Earth orbit, and we'll develop policies that will carry human space exploration across our solar system and ultimately into the vast expanses. As the president has said, 'Space is,' in his words, 'the next great American frontier.' And like the pioneers that came before us, we will settle that frontier with American leadership, American courage and American ingenuity."
Trump tasked the vice president with leading the re-launched National Space Council. Despite Pence's promises, though, the president has yet to name an administrator for NASA and his budget calls for slashing the agency's funds for programs that are more Earth-centric. Gone entirely, for instance, would be the $115 million education program.