'America First'? Chinese Factory Says It's Making Donald Trump's 2020 Campaign Flags
The owner of a Chinese factory has claimed that he has been hired to make flags for President Donald Trump's 2020 re-election bid.
"We also make flags for Trump in 2020," Li Jiang told NPR's The Indicator podcast in an episode released Tuesday. "It seems like he has another campaign going on in 2020. Isn't that right?"
It is unclear if the flags were ordered by an individual business or by the Trump campaign, which put out a statement last year that said, "President Trump has urged industry to Buy American and Hire American, and he continues to do the same from The White House."
The statement added, "All the way through 2020 and beyond, we will proudly continue to sell American products."
The White House did not respond to Newsweek's request for comment on whether the flags were part of the Trump re-election campaign.
Trump has outsourced the manufacturing of various Trump Organization products to other countries, including clothing lines, hotel items and home furniture to at least 12 countries, according to The Washington Post. Trump has defended the practice and even praised it in a 2005 blog flagged by The Post, in which he said outsourcing was "not always a terrible thing."
"I know that doesn't make it any easier for people whose jobs have been outsourced overseas, but if a company's only means of survival is by farming jobs outside its walls, then sometimes it's a necessary step. The other option might be to close its doors for good," he said.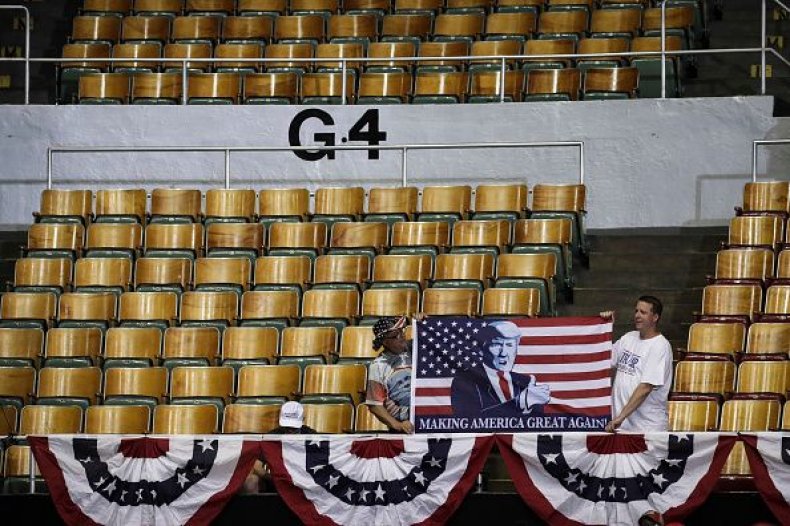 While Trump has said he will run again, and even outlined a new campaign slogan, "Keep America Great," in March, others have questioned if he wants second term. In April, Senator Bob Corker of Tennessee told CNN he thought it remained "questionable" if Trump would want to seek another term.
"I'm definitely not sure if he's going to run," he said.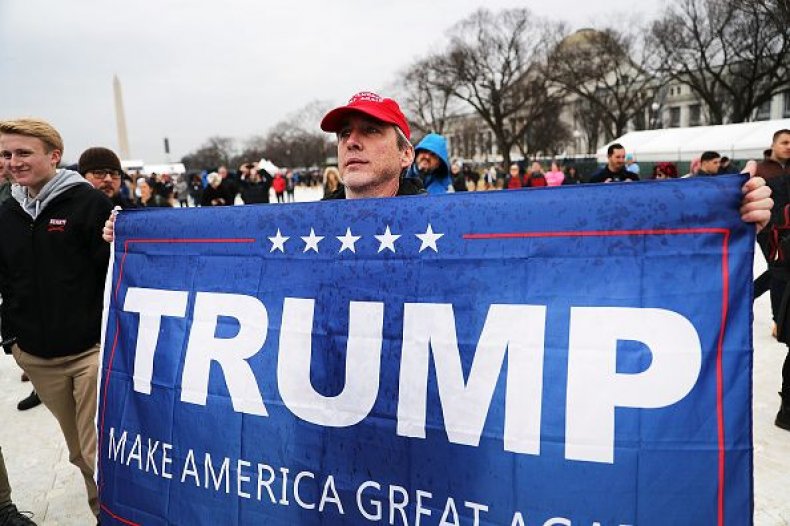 Joe Scarborough, co-host of MSNBC's Morning Joe, wrote an op-Ed in the Washington Post in April that speculated that "it's becoming clear that Trump will not be running for president in 2020."
Li's claim that Trump flags are being made in China comes as a trade conflict between the U.S. and China is expected to intensify. He said Trump's recent threats of a trade war and higher tariffs don't alarm him because of his low price points.
"We are not so worried because, first of all, we have a big price advantage over our competitors and our clients are very smart," he said. "They would always go to the cheapest place. If China is cheap, the go to China. If America is cheap, they go to America."