A federal judge in San Francisco referred to President Donald Trump's "shithole countries" comment as he weighed whether to block the Trump administration from reversing a George H.W. Bush humanitarian policy that offered U.S. residency to foreign nationals from countries considered dangerous.
U.S. District Judge Edward Chen, of the Northern District of California, brought up Trump's derogatory January 2018 comment about temporary protected status countries, such as Haiti and El Salvador, and questioned whether Trump's "America First" slogan was coded racist language. Chen is presiding over a lawsuit from nine TPS holders and five U.S. citizens seeking to reinstate their residency status, which would allow them to live and work in the U.S.
In November 2017, the Trump administration ended temporary protected status for about 390,000 immigrants from Sudan, Nicaragua, Haiti and El Salvador. Chen may temporarily block the Trump administration's decision to pull temporary authorization for those seeking refuge from dangerous or wartorn countries.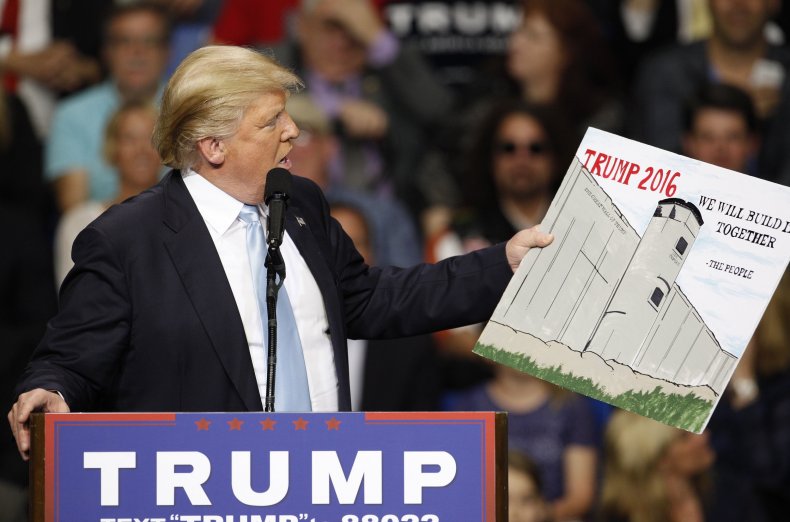 Chen read the memo Tuesday as he reviews the case and considers whether the Trump administration's decision was influenced by a racist agenda.
"The question is, if there's this allegation [by the plaintiffs] of less-than-pure motives on the part of the White House with respect to immigration policy, and TPS in particular, and those subject to this particular decision, who are characterized as coming from 'shithole countries,' whether that influenced [former Acting Secretary of Homeland Security Elaine Duke] in any way," Chen said at the Tuesday hearing.
Referring again to Duke and the Trump administration's relationship, Chen said, "The fact that she's mindful of the president's policy suggests there's a degree of influence coming from the White House on the merits of this TPS decision." Chen also noted a line in Duke's documents that made a connection between the TPS block and Trump's "America First" policy, claiming to put Americans' needs above that of foreigners.
"This suggests the America First view is what's driving the conclusion that the TPS program must end soon," Chen said, noting the plaintiffs' claim that "America First means ending immigration status for those who are non-white."
Should Chen rule that that the revoking of TPS status was due in part to a racist agenda, it would be considered a violation of the U.S. Constitution's equal protection clause.
According to the plaintiffs in this case, 98 percent of the nearly 400,000 TPS status holders would lose protection to work and live in the U.S. should the administration's policy be allowed to take effect.