America First: Ivanka Trump Profits from Underpaid Workers In China, Report Says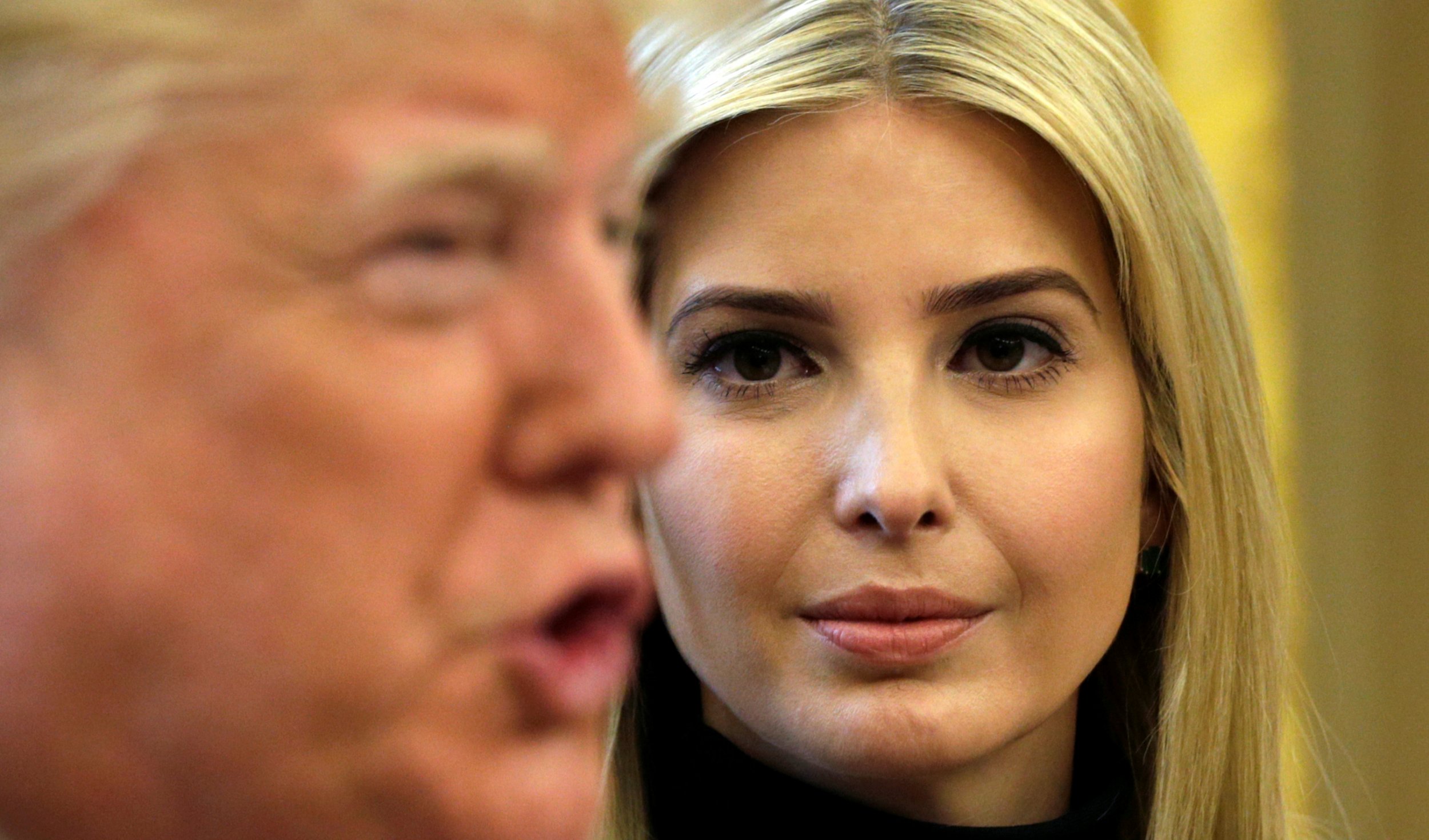 While President Donald Trump has long railed against China for stealing U.S. jobs, his eldest daughter's apparel brand allegedly has been profiting from workers earning just $1 an hour, Bloomberg reported this week.
Related: Jared Kushner's new role could be...replacing other staffers
On the campaign trail, candidate Trump repeatedly used the "Buy American" slogan. In a national address that was reminiscent of his campaign speeches, Trump at his inauguration promised to put "America first." He vowed to bring to the U.S. more jobs, strong borders and greater wealth, and to benefit American workers with his decisions on trade, taxes and immigration.
Meanwhile, China Labor Watch tells Newsweek it has investigated two factories in China that produce items for the Ivanka Trump fashion line. On April 27, the nonprofit sent her a letter addressing its concerns. "The working hours run 12.5 hours, meaning four to five hours of overtime work every day," Li Qiang, founder of China Labor Watch, tells Newsweek. "Some workers receive less than a dollar per hour, which is lower than the labor standard stipulated by law." These hours equate to a monthly salary of about $363.
"We are waiting for Ivanka Trump's reply," Qiang says. "We plan to issue the report in June."
Last month, The Washington Post reported on a factory audit that found dozens of workers endured long hours and minimal pay in a factory used by Trump's brand.
A spokesperson for the brand didn't immediately respond to Newsweek's request for additional comment Thursday. Abigail Klem, president of the Ivanka Trump brand, defended its labor standards in a statement to Bloomberg, saying it's "impossible for us to respond to allegations, with no supporting evidence, concerning an unnamed factory."
Just days after her father's inauguration, Trump announced she would step down from her fashion label. She has since joined her father's administration as an assistant to the president, and thus is now a federal employee with an office in the White House. She and husband, Jared Kushner, another White House adviser, are expected to join the president for parts of his upcoming trip to the Middle East.
This isn't the first time Trump's brand has been a topic of concern during her father's presidency. White House aide Kellyanne Conway apparently was rebuked by government officials in February after she pitched Trump's products on a nationally televised show. During an interview on Fox & Friends, Conway encouraged Americans to "go buy Ivanka's stuff.... It's a wonderful line."