A year into the pandemic, America reached a positive milestone where the amount of fully vaccinated people surpassed the number of cases that had been reported.
As of Monday, 31 million Americans had received both doses of the Pfizer or Moderna vaccines that are necessary to achieve full immunity, according to the Centers for Disease Control and Prevention (CDC). Those numbers are expected to climb with the approval of the Johnson & Johnson vaccine and as supply continues to increase.
An estimated 28 million people have tested positive for the novel coronavirus, according to the CDC, a slightly smaller number than those who have been fully vaccinated.
"Now is not the time to pull back on public health measures...the better we do with suppressing the virus, the quicker we'll get back to normal," Dr. Anthony Fauci, director of the National Institute of Allergy and Infectious Diseases, told radio station WTOP. "What we don't want to do is to prematurely jump the gun and throw aside all public health measures."
Vaccines are proven to be effective in protecting people against getting seriously ill with COVID-19 and may help prevent someone from spreading the virus to a person who isn't vaccinated. Without knowing the true impact of the vaccine on a person's ability to transmit the virus, public health experts are cautioning people to not take being vaccinated as a green light on attending large gatherings because the more the virus spreads, the longer restrictions need to be in place and the increased likelihood of variants emerging.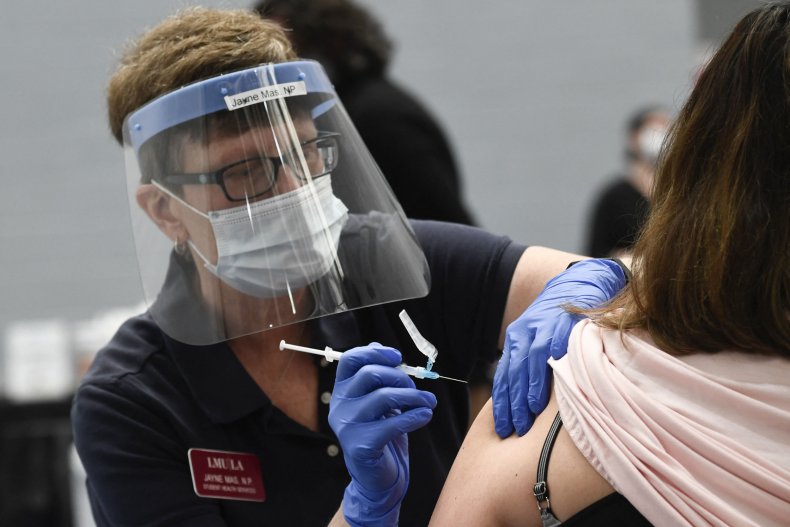 The seven-day moving average of cases has been trending downward since mid-January, according to Fauci. He considers keeping cases down key to returning to a sense of normalcy.
If all goes according to plan, 70 to 85 percent of Americans could be fully vaccinated by the end of summer or early fall, but Fauci warned another surge in cases could be headed America's way. With cases starting the plateau and a new variant that's spreading "pretty efficiently" through the New York City area, Fauci encouraged the United States to pull back slowly on restrictions instead of treating it as an on and off switch.
One unwise decision to make, according to Fauci, is to stop wearing masks. He called governors' decision to lift mask mandates in Texas and Mississippi "inexplicable" during an interview with CNN and warned that it would only set states back. President Joe Biden called it "Neanderthal thinking."
"It's critical, critical, critical, critical that they follow the science. Wash your hands, hot water. Do it frequently. Wear a mask and stay socially distanced. And I know you all know that I wish the heck some of our elected officials knew it," Biden said last week.
The governors have defended their decisions. Mississippi Governor Tate Reeves told CNN's State of the Union on Sunday that "the numbers just don't justify government intervention at the levels we're seeing in other states." He added that the goal has never been to "get rid of the virus" but was to protect lives and livelihoods.
There is "light at the end of the tunnel," according to Fauci, and if America can reach herd immunity by early fall, people could return to movie theaters and restaurants at an increased capacity.