America Has Moved on From COVID. Why Can't Biden? | Opinion
America has moved on from the coronavirus pandemic. The lockdowns are over, schools are opening back up, sports stadiums are full, and the holiday season is in full swing. Americans are going about their everyday lives as we approach the milestone of herd immunity through vaccinations and natural immunity to COVID-19.
But while most Americans are relegating coronavirus to the back burner, the Biden administration is not, refusing to bring back the "normalcy" the country was promised during the campaign. Though President Biden's controversial vaccine mandate was recently struck down in court by a federal judge after over half the Attorneys General in the United States challenged it in court, the Biden administration is planning on defying the court and enforcing the President's executive order compelling businesses with at least 100 employees get their staff vaccinated by early January 2022.
It's out of step with the nation. Recent polling shows that half of America oppose the vaccine mandates, including a loud minority who "strongly" oppose them. Moreover, already back in June of 2021, a survey from Axios/Ipsos found that fully two thirds of Americans had basically gone back to living normal live; 61 percent had gone out to eat in the past week and 66 percent had visited friends or relatives in that time period. A whopping 69 percent of those surveyed saw little to no risk in returning to pre-covid life.
By October, just 12 percent of U.S. adults rated public health issues like the coronavirus as a top national priority, down from 20 percent in February, and a November poll from Axios/Ipsos found a majority of Americans believe that COVID posed a small or no risk to their health.
Rather than losing sleep over COVID-19, Americans are worried about inflation, skyrocketing prices, and a supply chain of goods has not kept pace with surging demand. And they're right about the real threat; a new report from Goldman Sachs details how inflation poses a larger risk to the economy than the coronavirus, which is not surprising given the noticeable price hikes on everything from gasoline to meat in the grocery store.
And this radical disconnect between a population focused on the economy and an administration focused on a pandemic is impacting how the Democrats are doing—and will continue to do—at the polls.
In the recent Virginia elections, for example, coronavirus placed fourth in importance when it came to voters' priorities. The economy, education, and inflation were higher priorities for voters in what has been viewed as a bellwether state heading into the 2022 midterm elections. Virginians made their frustration with the party in power clear when the Biden +10 state elected GOP outsider Glenn Youngkin to be its next Governor, after Youngkin ran a campaign focused on the issues of education and the economy.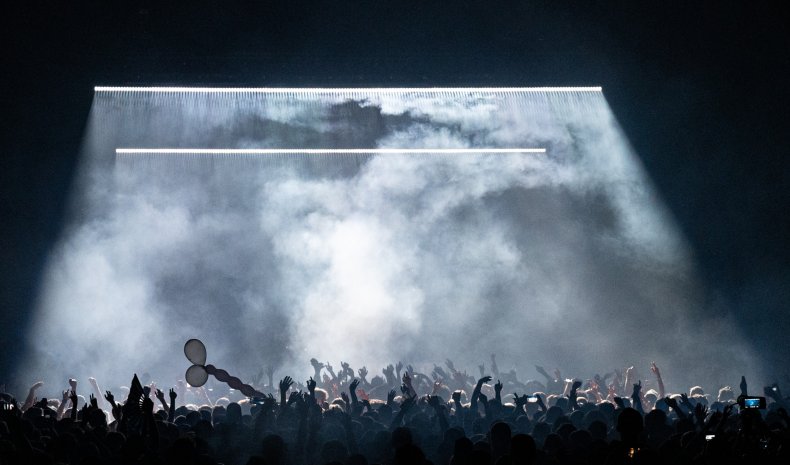 Youngkin read the room. He understood that to regular Americans, the slow coronavirus progress being made across the country had put the issue on the back burner, as case numbers in red states have seen the cyclical decline many predicted after a summer surge.
If Democrats continue to lean in to their COVID-19 hysteria—one long since abandoned by the majority of Americans—they can count on losing a lot more of their races come 2022.
In order to best serve the country ahead of the 2022 elections, policymakers in power should recognize that controversial, authoritarian coronavirus aggression is no longer a winning option with the public. Americans have had enough.
It's about time America moved on from the chaos of 2020, and thankfully, ordinary people already appear to be doing so. The Biden administration must channel its hyper aggressiveness toward coronavirus on the most pressing issues for Americans, like inflation and the economy, if they want to get the country back on track.
James Lynch is a producer at Breaking Points.
The views in this article are the writer's own.