America Headed for 'Real Economic Pain': Top Investment Firm
A top investment management firm warned that the United States could see "real economic pain" before the Federal Reserve "changes course" in its efforts to combat rising inflation.
BlackRock addressed the issue of rising costs in its 2022 Midyear Global Outlook report that was issued Monday. The company wrote that "major spending shifts" and "production constraints," rather than excessive demand, have been driving inflation, citing the COVID-19 pandemic as the "root" of those constraints and Russia's war in Ukraine as a factor that worsened them.
"Major central banks are jacking up policy rates in a rush to get back to neutral levels that neither stimulate nor restrain activity," the report read. "The Fed is planning to go further, pencilling in rate hikes that go well intro restrictive territory to near 4 percent in 2023. The problem: Rate hikes don't do much against today's inflation. The Fed has to crush activity in the rate-sensitive part of the economy to bring inflation back to its 2 percent target. Yet the Fed has so far failed to acknowledge this."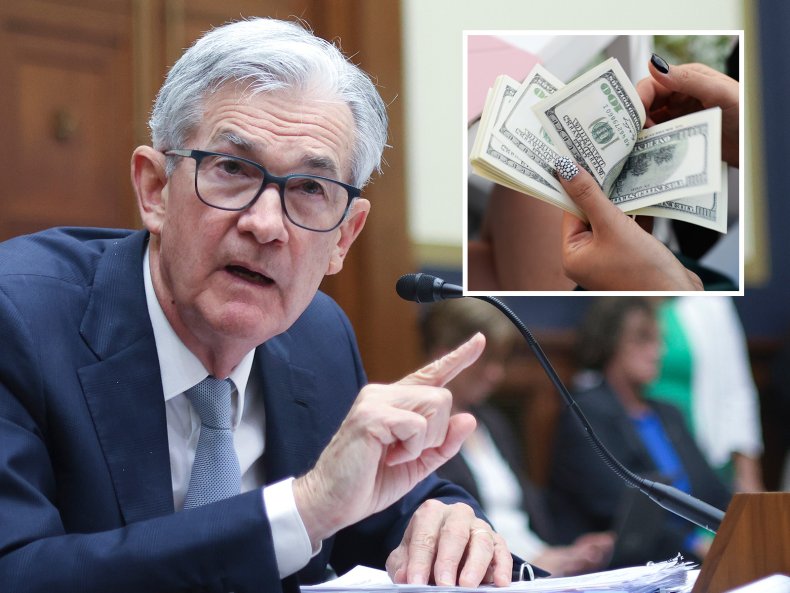 The Federal Reserve, as well as the Biden administration, have been facing pressure to take action to curb the rising costs that have become a top issue for Americans. Last month, the Fed announced its largest interest rate hike in 28 years as part of the effort to fight inflation, however the move spurred expert discussions on whether it could actually worsen the elevated costs. After it hiked up the interest rate, the Fed signaled that more increases would likely be needed in the future, the Associated Press reported.
According to the financial media site Investopedia, "higher interest rates mean higher borrowing costs," which means that people will ultimately start spending less money, causing "inflation to fall."
Monday's report said that excessive demand is not what is driving today's inflation since people are now living in a world that is "shaped by supply unlike any we have seen in recent decades."
BlackRock wrote that the Fed and other central banks can stabilize output or inflation, but it can't do both. The firm predicted that the Fed will ultimately opt to live with higher inflation after seeing how the rate hikes impact growth and jobs, as well as facing pressure to change its approach, but it thinks that the central banking system has currently "boxed itself into responding to the politics of inflation, not to the economics of it."
"We will likely see real economic pain—halting the ongoing restart—before the Fed changes course, and there isn't enough time for incoming data to stop the Fed in its tracks," the report read. "We see this resulting in the worst of both worlds: persistent inflation amid short economic cycles."
Powell Says Economy Is in 'Strong Shape'
At the ECB Forum on Central Banking in late June, Federal Reserve Chair Jerome Powell was asked if the U.S. economy could contend with a potential string of interest rate hikes. Powell responded that the economy is "actually in pretty strong shape," and that he hopes growth can remain positive as they raise interest rates with the aim "to slow growth down so that supply will have a chance to catch up."
He also directly addressed Americans who are waiting for a return to normalcy, or something that resembles it.
"I would say that we fully understand and appreciate the pain people are going through dealing with higher inflation, that we have the tools to address that and the resolve to use them, and that we are committed to and will succeed in getting inflation down to two percent," he said. "The process is likely—highly likely to involve some pain, but the worst pain would be from failing to address this high inflation and allowing it to become persistent."