America Is Hiring Thousands of Contact Tracers, Here's What It Takes to Become One
To help combat the continued spread of the new coronavirus, some cities and states have announced the hiring process for contact tracers.
While time-consuming, the process involves identifying people who were potentially exposed to someone who tested positive for COVID-19. Then, those people are isolated and monitored for symptoms hopefully interrupting the transmission.
On Monday, New York City Mayor Bill de Blasio announced the city is immediately hiring 1,000 contact tracers. He called for any talented individuals who are ready to lend their hands to apply. "Please, we need you to come forward right away," de Blasio said.
The nonprofit, Fund for Public Health in New York City, posted two different roles on its website: Public Health Advisor I and Public Health Advisor II, earning respective salaries of $57,000 and $62,000. Preference for both positions will be given to New York City residents, however, the education and experience are higher for the Public Health Advisor II role.
Public Health Advisor I candidates can satisfy the education/experience requirements one of three ways. They can have a bachelor's degree from an accredited college, including 12-semester credits in health education or health, social or biological sciences or six months of full-time experience. A college degree isn't required, but those with a high school diploma or the educational equivalent must have four years of full-time experience.
Experience for both roles is identified as interviewing, conducting field investigations, assessing health risks, making referrals, or collecting and analyzing epidemiological data. Thirty semester credits from an accredited college can also be substituted for one year of full-time experience.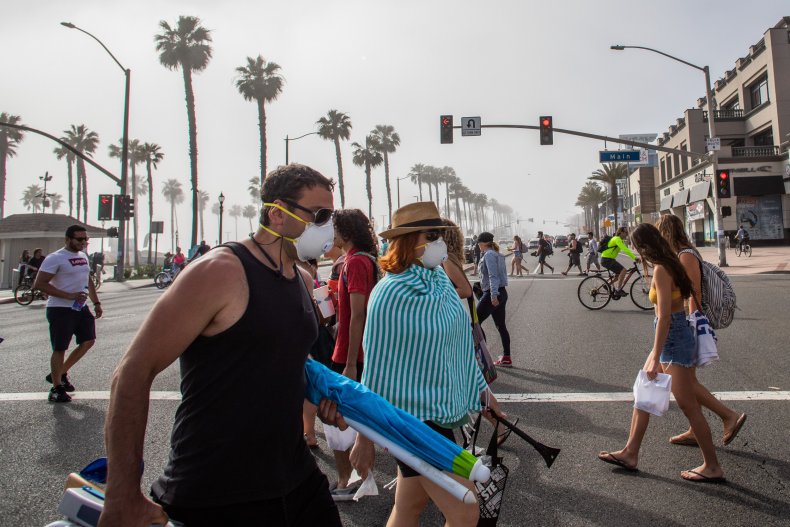 To be considered for the Public Advisor II role, a person must have a master's degree with a specialization in an appropriate field of physical, biological or environmental science or public health. Or, they can have a bachelor's degree and 18 months of full-time experience or a four-year high school diploma and six years of full-time experience.
Both positions are remote and require a person to complete telephone case interviews, elicit and trace contacts exposed to COVID-19. They must also put the information into a data system and conduct in-person investigations when needed.
Massachusetts is also hiring about 1,000 people to help with the contact tracing effort. The state enlisted the help of public and private institutions, including Partners in Health (PIH), a nonprofit health care organization. PIH's requirements aren't as stringent as New York's and to be considered, a candidate must only have a high school diploma or equivalent education. The team will receive training and be paid $27 per hour, according to PIH.
The Saint Louis County Department of Public Health is also looking for qualified people to serve as contact tracers. At a minimum, candidates must be at least 18 years old and have a high school diploma or GED equivalent, according to a posting on Glassdoor. However, preferred candidates should have relevant experience and an understanding of health and disease.
The United States has the highest number of new coronavirus cases of any country worldwide and as of Monday, 972,969 people have tested positive. After a month or more of mitigation measures, states are looking at easing restrictions and reopening businesses. But, officials are concerned that without the proper infrastructure in place, a resurgence of the outbreak could once again cripple the country and lead to an increase in deaths.
Dr. Robert Redfield, director of the Centers for Disease Control and Prevention (CDC) told NPR on April 9 that the country was working on a "substantial expansion" of public health workers. He called increasing contact tracing capabilities "critical" because the country can't afford to risk community outbreaks that turn into sustained community transmission.
Each state's need for contact tracers will be different, but Redfield told NPR on Tuesday the CDC is prepared to expand the workforce to up to 50,000 people.