'American Idol': Why Did Wyatt Pike Drop Out?
American Idol's 2021 season is now in its live finals, but a popular contestant will not be taking part in the ABC show. On Monday's (April 12) episode, host Ryan Seacrest announced that contestant Wyatt Pike will not compete in the remaining episodes of this year's Idol.
"Before we get to the results, I have to tell you that finalist Wyatt Pike will not be competing in the competition," Seacrest said. "He had to drop out, but we wish him the very best."
The first hints that Pike would not be in the live finals of American Idol came the week before this announcement. On April 7, Pike posted an image onto Instagram of him driving in his hometown of Park City, Utah.
The caption read: "Something to feel this through: home. Thankful for the rollercoaster I'm on today."
As Pike was in Utah, this meant that he was out of the quarantine bubble that the contestants are in to film the show last week.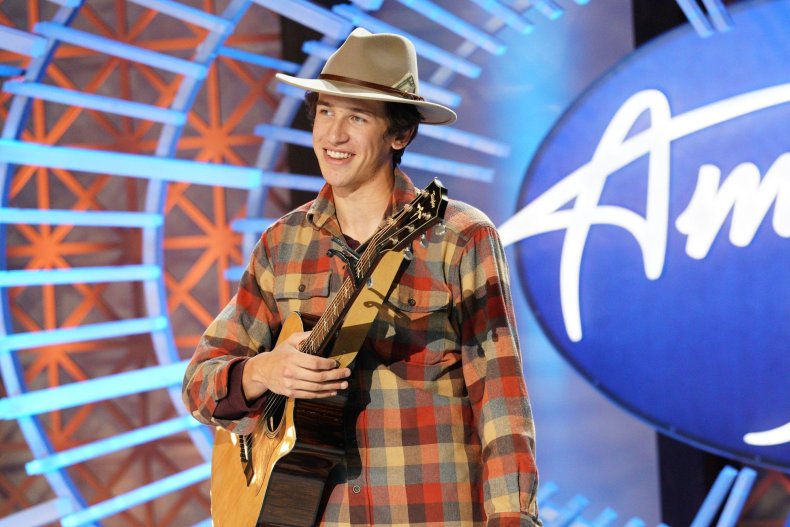 So far, the singer has not made a statement about why he is dropping out of the singing competition. An American Idol representative, however, said, "Wyatt could not continue due to personal reasons."
His exit from the show seemed very abrupt, as he appeared on Sunday show but then dropped out before the Monday show. As the Sunday show was pre-taped while the Monday show was live, there was a gap between them of a few days or even weeks.
On April 5, he was encouraging fans to vote for him, suggesting he was still in the competition at this time.
Pike's departure has given the ABC show an opportunity for its latest twist. Rather than bringing back an eliminated contestant from this year, the series is giving 10 contestants from last year's COVID-struck Season 18 a second chance to compete – and a first chance to perform on the Idol stage.
"When it became apparent that things were going to be a bit better this year and that we were going to be able to return to the Television City studio with the big lights, we thought about last year's contestants," showrunner Trish Kinane told Billboard. "They did so well with the remote production, with their moms and dads helping them and their brothers and sisters holding iPhones and ring lights, but they never had the proper Idol experience. Some people really come alive on that big stage. We thought they deserved to have that experience."
Competing for Pike's spot on the Sunday, April 19 episode will be Faith Becnel, Franklin Boone, DeWayne Crocker Jr., Cyniah Elise, Arthur Gunn, Aliana Jester, Louis Knight, Nick Merico, Makayla Phillips and Olivia Ximines.
American Idol Season 19 airs Sundays and Mondays at 8 p.m. ET / 7 p.m. CT on ABC. Episodes of the season so far are available to watch on Hulu and the ABC website and app.