America Isn't Blameless When It Comes to Syria | Opinion
On May 11, 2004, then-President George W. Bush signed Executive Order 13338, which classified the Syrian government's conduct as a national emergency. Eighteen years and three presidents later, President Joe Biden opted to continue with that classification. In a letter to Congress, Biden explained his decision, arguing that the Syrian government endangers both Americans and Syrians.
Biden's move came at a time of escalating strife in Syria. More than a decade into its ongoing civil war, the country is plagued by hyper-inflation, near-ubiquitous poverty, and chronic energy shortages. The Syrian pound is trading at a rate of over 4,000 to the U.S. dollar. It has lost nearly 99 percent of its relative value since the war began. The human costs of this economic turmoil are staggering. Around 90 percent of Syrians now live in poverty. More than 80 percent are food insecure. A similar percentage lack sustained access to electricity, with many households enjoying just one hour of power per day. The situation is dire, to put it mildly. And while it may seem as though things couldn't possibly get any worse, U.S.-based activist group Relieve Syria reports otherwise.
Biden appears to see the Syrian government as the prime cause of these overlapping crises. In his letter, he condemns the Syrian "regime's brutality and repression" and blames it for Syria's instability. What's curiously missing from the president's letter is a discussion of the role his country has played in destroying Syria.
Since 2020, the United States has imposed brutal sanctions on the Levantine state. Codified in the infamous Caesar Act, these measures target anyone who "engages in a significant transaction" with the Syrian government. This effectively precludes the international community from helping public officials in Syria rebuild essential services and infrastructure. So it's no surprise that experts at the United Nations and non-partisan Humanitarian Aid Relief Trust both attest to the damage done to innocent civilians by U.S. sanctions and demand that they be lifted.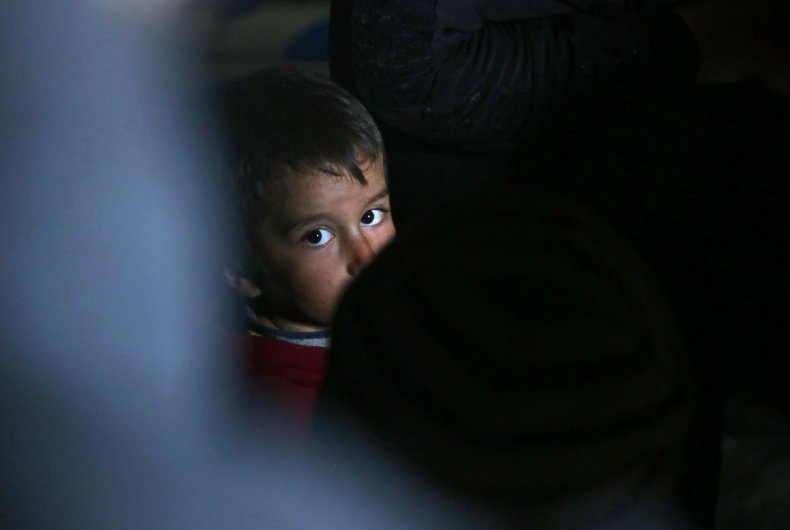 While thoroughly destructive in their own right, sanctions are nonetheless just one part of America's broader assault on Syria. Early in the war, and with the United States' blessing, Turkish-backed militias stole the capital equipment of at least 1,000 Aleppo factories. They then sold that equipment in Turkey. This destroyed a major part of Syria's productive capacities, leaving its economy in tatters.
Further, America's occupying troops and their Kurdish partners in eastern Syria have commandeered Syrian wheat and petroleum. They've also stolen major sources of water and electricity by taking and controlling the Euphrates Dam. Add to that 56 years of U.S.-backed Israeli occupation in the Golan Heights, and more recently, Turkish occupation of the agricultural north. All of this would be enough to decimate any country, even with the best of governments at the helm. But there's more. We must also consider the relentless bombing campaign on Syria that President Biden has continued—albeit, to a lesser extent than his predecessor.
These are crucial factors that ought to feature in any discussion of Syria's woes. While the Assad government is certainly detestable, and bears significant responsibility for Syria's demise, American officials must address the complicity of their own government. Anything less is not just hypocritical but deceptive too.
While Biden is quick to blame the Assad government, he glosses over the myriad American interventions that predictably led to Syria's current struggles. This is disingenuous. If Biden truly cared about Syria, he would work to end sanctions and military occupation. He would also take steps to assist Syria in regaining its sovereignty and getting restitution for the theft of its capital and natural resources.
Despite promises of progressivism and denunciations of forever wars, Biden seems committed to the same imperialist follies as past presidents. With Americans increasingly weary of military adventurism, this may prove costly in 2024.
Elias Khoury is a master's student studying public policy and administration at the London School of Economics.
Nabil Khoury is an emergency physician and former president of both the National Arab American Medical Association and the Association of Arab American University Graduates.
The views expressed in this article are the writers' own.