Americans Living Near the Border Like Mexico Less, but Still Don't Want Trump's Wall
Americans' opinion of Mexico is greatly impacted by how close they live to the Mexican border, a new study from Pew Research Center shows. But this isn't enough to convince the majority of Americans to support Trump's proposed border wall between Mexico and the U.S.
"Only about one-third (32%) of Americans near the border and 35% of those living further away from the border approve of the proposed wall," Pew Research reported on Wednesday. "Mexicans are overwhelmingly united in opposition: Only 3% of Mexicans within 200 miles from the border and 5% of Mexicans further from the border approve of Trump's plan."
In July of this year, Pew Research Center reported that the border wall policy is Trump's least approved-of policy among the 37 countries surveyed. This is saying a lot considering this survey found that the vast majority of people in these countries don't have faith in Donald Trump's dealings with other countries in general.
The center said in a June report that "a median of just 22% has confidence in Trump to do the right thing when it comes to international affairs."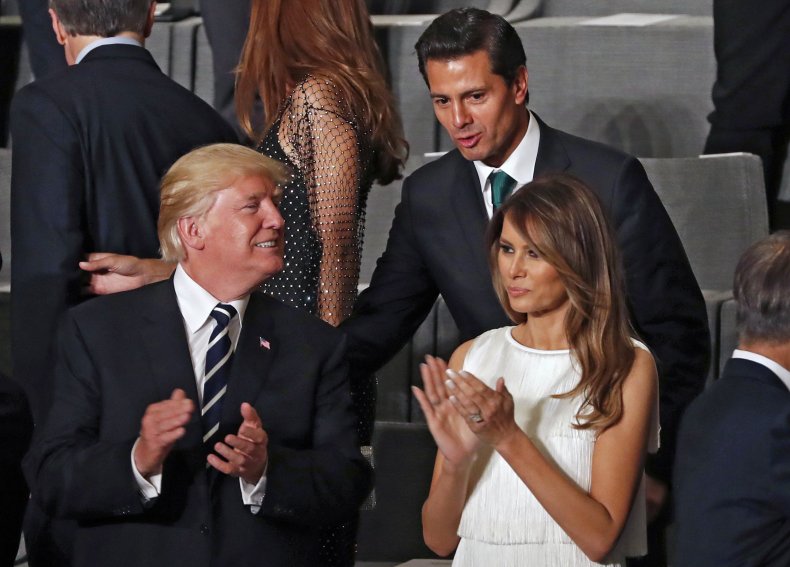 Pew's recent study also found that American people living in New Mexico, Arizona, Texas and Southern California have less favorable opinions toward Mexico than people who live farther north in the U.S. Among border-adjacent Americans, almost 57 percent feel positively toward Mexico, as opposed to the 66 percent of people in other U.S. areas who feel this way. Surprisingly, the proximity factor has the opposite effect on Mexican people's opinions of America. Those in Mexico who live close to the border actually have a more positive opinion of America than those living in other parts of Mexico, the center reported.
These findings were gathered from the results of a 2017 Global Attitudes Survey in which the Pew Research Center asked people around the world to offer their opinions on a host of other countries. This involved asking Americans and Mexicans to rate their opinions of each other's countries, a document from the center shows. Residents of these countries were also asked their opinions of President Trump's plan to build a wall on the U.S.-Mexico border.
Donald Trump has been pushing the concept of building a wall between America and Mexico since his campaign. Political commentator Ann Coulter publicly advocated for this wall during Trump's campaign. On September 5, 2017, Coulter tweeted "We can't even discuss amnesty until we have a wall!" expressing her strong desire for Trump to remain strict on immigration policies, The Hill reported after the tweet was posted. But it's becoming clear that Coulter is now in the minority when it comes to opinions on the wall.
Despite the notable trends regarding closeness to the border, America still has generally positive views of Mexico. Since 2010 when the question was last posed, the percentage of people in the U.S. whose opinion of Mexico is favorable has increased by 12 points, Pew Research Center reported. However, the percentage of Mexican people who view America favorably is a mere 30 percent in 2017, a drastic decrease from the 66 percent in 2015. This shouldn't come as a surprise, as the center's report from June states that a decrease in the U.S.'s favorability ratings has been widespread throughout the world.