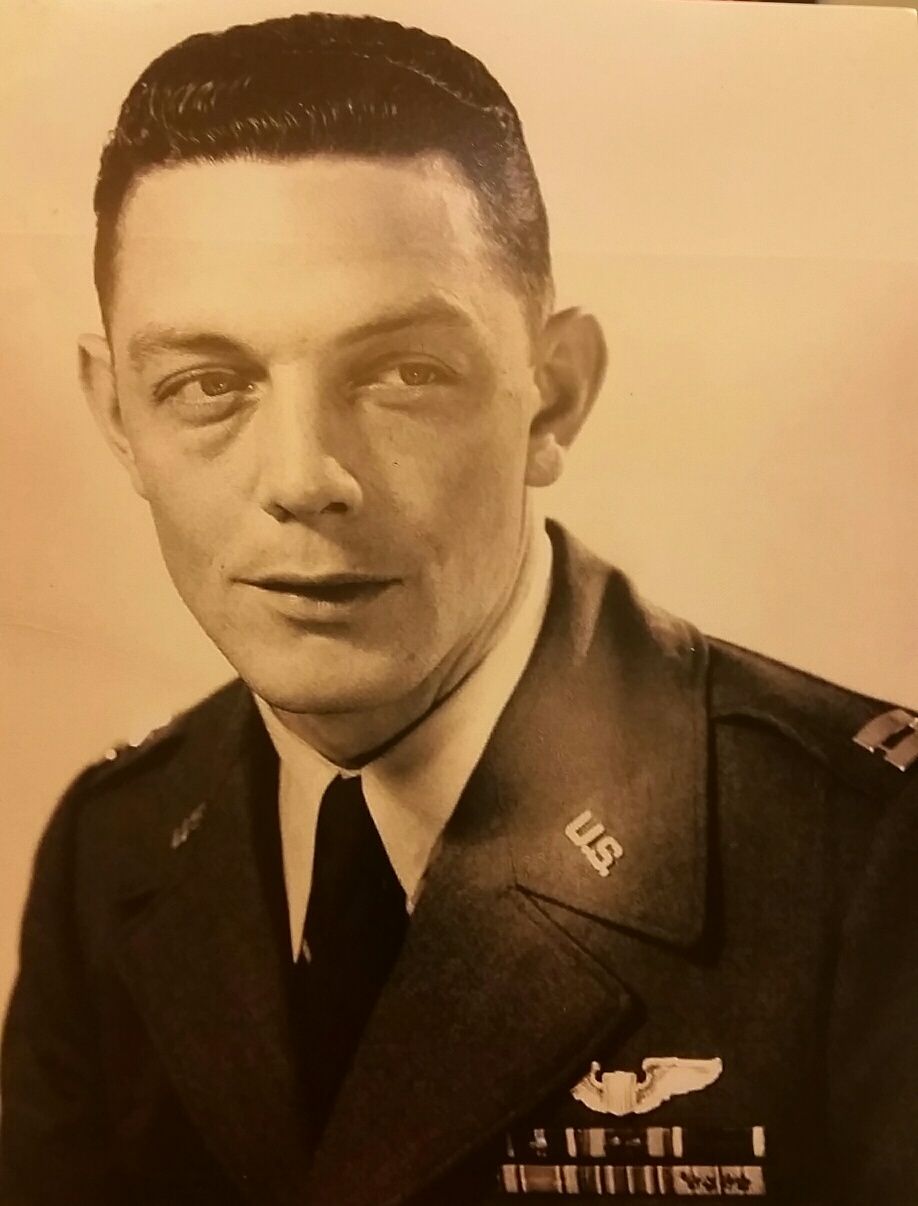 More than 64 years after a bloody war between Communist North Korea and U.S.-backed South Korea, one missing veteran's family is still fighting for answers on his whereabouts. What began as a simple request has turned into an international investigation.
Air Force Captain Harry Cecil Moore of West Virginia was one of more than 326,000 U.S. troops to join the fight against the forces of North Korean leader Kim Il Sung and the newly established People's Republic of China in 1950. When his F-51 Mustang was shot down on June 1, 1951, over the South China Sea, he became one of tens of thousands of U.S. soldiers to go missing during the three-year conflict. He was declared dead on December 31, 1953.
Related: What war with North Korea looked like in the 1950s and why it matters now
Nearly half a century after having accepted his brother's fate, Bob Moore received a package from the Air Force on July 19, 2002, containing a startling revelation. An enclosed letter read that it was "possible that Capt. Harry C. Moore survived his shoot-down incident and may have been interrogated by Soviet officials. His fate afterward remains unknown," according to The Seattle Times. Years went by without further information, and the government has refused to disclose files that remain classified to this day. Bob Moore, who married his brother's widow, is now 91 years old and said he's more determined than ever to figure out the truth.
"We're gonna sue them and demand they release the information," Bob Moore told Newsweek.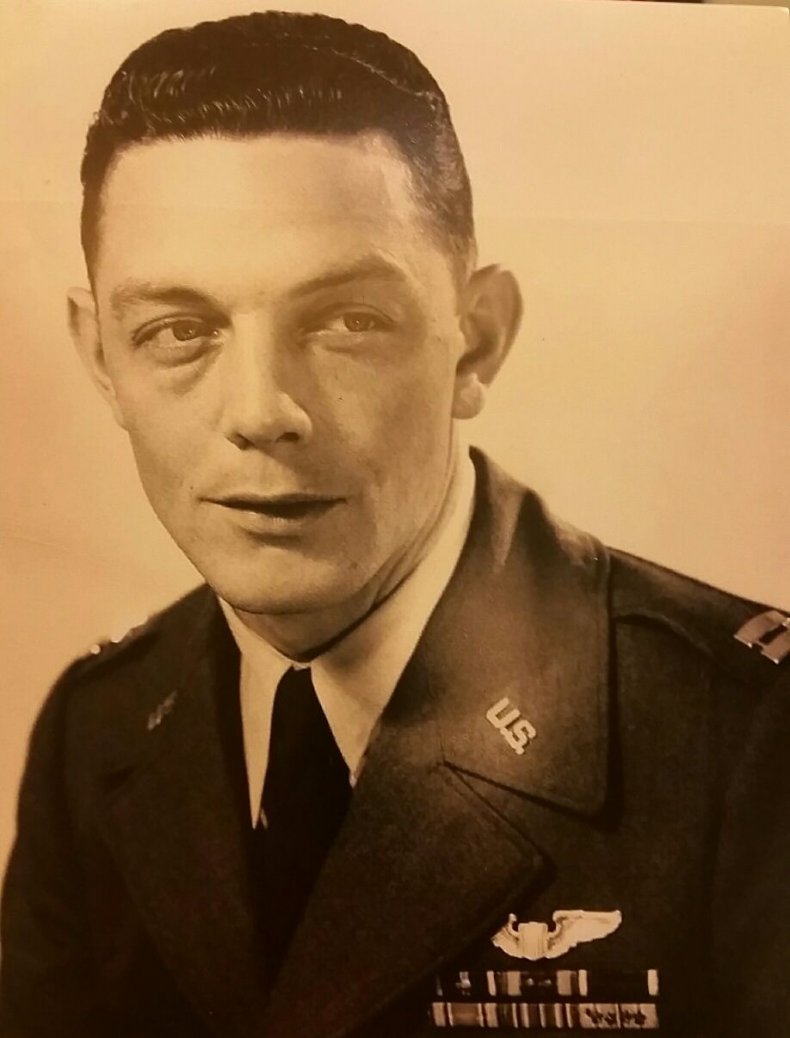 Bob Moore is not alone in his quest. In 1989, investigative reporter and historian Mark Sauter began his own lengthy endeavor to find out what happened to the U.S. soldiers who simply disappeared throughout the war. What he found shocked many in the veteran community. Through extensive sleuthing and repeated Freedom of Information Act (FOIA) requests, Sauter uncovered a film that he believed showed GI Willy Sowles in North Korean captivity, The Los Angeles Times reported in 1990. Sowles was also pronounced dead in 1953, after charging Chinese army lines.
Sauter, whose findings inspired him to co-author a book and start his own blog, was further inspired after the fall of the Soviet Union and the establishment of the U.S.–Russia Joint Commission on POW/MIAs in 1992. For the first time, U.S. officials were given access to Russian archives and former Soviet military personnel, some of whom appeared to confirm that U.S. pilots had indeed been taken prisoner in Russia. While Harry Moore was never named specifically, the commission reportedly turned up potential clues.
One former Soviet airman recalled hearing of a captured U.S. pilot with a similar physical appearance to Harry Moore's who went on to become an instructor for Soviet recruits. An Estonian witness said in 1993 he remembered a Captain "Harry or Gary Moore" who was shot down in the summer of 1951 and had been interrogated by the Soviet 64th Fighter Aviation Corps. Perhaps the most shocking piece of evidence came in 1997, when U.S. representatives interviewed Aleksey Alekseevich Kalyuzhniy in Ukraine. Kalyuzhniy claimed to have piloted the MiG-15 that took down what may have been Harry Moore's plane on June 1, 1951, and that he witnessed it land less than a hundred feet from shore.
"[T]he F-51 pilot appeared to be in complete control of the aircraft as it gently landed on the sea," Kalyuzhniy said, adding that he believed the pilot could easily have survived the wreck.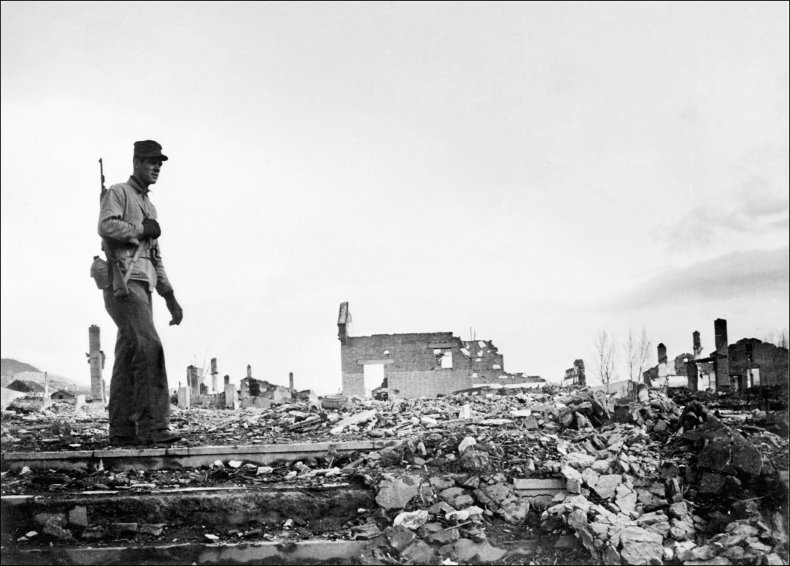 This news didn't reach Bob Moore until five years later, when the Air Force informed him his brother's status had been officially switched from "killed in action" (KIA) to "missing in action" (MIA). A 2012 letter assured him that the Defense Department was still looking into the matter, but he hasn't heard any information since.
The U.S.-Russia Joint Commission on POW/MIAs uprooted some compelling stories, but not even the millions of dollars that went into the unprecedented bilateral effort could produce a single living GI. Now, Bob Moore says the Pentagon's Defense POW/MIA Accounting Agency (DPAA), which has not had a director for two years, considers the Soviet accounts "not verifiable" and no longer takes his inquests seriously.
The DPAA, which inherited the task of locating each U.S. soldier unaccounted for in every conflict since World War II, has been able to find about 300 of the 7,846 U.S. service members who went missing in Korea and says it continues to investigate any claims of remains or survivors, according to a 2015 CBS News article. Most recently, the agency said Wednesday it "accounted for" Army Corporal Roy Hopper, who was labeled "killed in action" after a retreat from North Korean forces in Chinju, South Korea. The DPAA said his remains had not been identified after the battle, because the territory fell under enemy control.
"The DPAA continues to pursue information about Captain Moore's fate," the DPAA told Newsweek in a statement, noting that the department was currently hosting its Korean War/Cold War annual conference.
Unsatisfied with the official narrative, Sauter and Harry Moore's family have teamed up, along with at least three major veterans advocacy groups. After their most recent FOIA requests were rejected on the basis that the information remained top secret, Sauter filed a lawsuit Wednesday against the Department of State demanding the files be made public. In about three weeks, the lawsuit will be expanded to include the Defense Department, the CIA, the DIA and the Air Force, as well as specific requests to disclose what these agencies can reveal about Harry Moore's fate.
Mark Zaid, the attorney representing Harry Moore's brother, widow, daughter and granddaughter, said justice is long overdue for this family and thousands of others unable to gain access to top secret files concerning their loved ones lost in the U.S.'s foreign conflicts. The lawsuit also urges the government to pressure Russia and China into turning over its own files on the possible survival of U.S. POWs after the Cold War.
"This is a multipronged effort to revive attention to the POW/MIAs from the Korean conflict and the Cold War," Zaid told Newsweek.
"When I was in high school I remember watching Sylvester Stallone as Rambo going to Vietnam to rescue American POWs, the story was so alive then," he added. "Today's generation is like, 'What? This is still going on?'"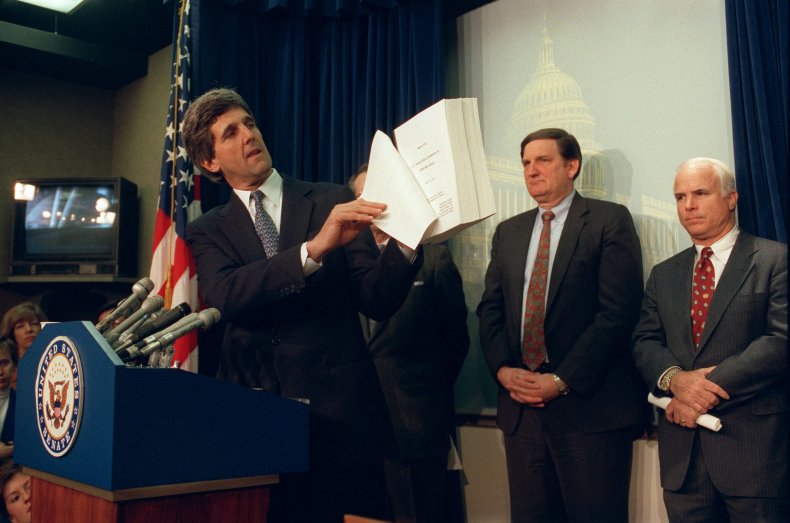 For Bob Moore, the struggle remains deeply personal. He recalls his brother joining the Air Force in the wake of Pearl Harbor and how the 20-year-old pilot was shot down once before, over China, on October 27, 1944. Harry Moore managed to brave the mountainous wilderness for 51 days, meeting up with the Chinese army, allies of the U.S during World War II. After returning to West Virginia and marrying his wife (who would today be his sister-in-law), Harry Moore deployed once again: first to the Philippines in 1948 and, ultimately, to Korea in 1950. What happened after that remains a mystery, and Bob Moore, along with his allies, are determined to figure out what the government is concealing, if anything.
"We were gullible once, and we believed the government. But not anymore, especially after the outrageous statements they've been making," Bob Moore told Newsweek, referring to the ordeal as perhaps "the biggest cover-up" in U.S. history.
"We can't let them get away with this," he added.