America's 20 Most Popular Female And Male Cat Names
Molly? Felix? Naming a new cat used to be a straightforward task.
But modern owners appear increasingly adventurous when choosing a name for their feline.
A new survey suggests pop culture and current affairs often play a role in the process.
Announcing its ninth annual report of the year's most popular pet names, Rover.com, a marketplace for pet care, said: With soaring pet adoption rates and extra time spent at home over the past year, a lot of dogs and cats were given new names in 2021 that showcase the personalities of both the pet and pet parent."
Cat behavior expert Mikel Delgado offered the following light-hearted tips to consider when deciding upon a name for a new feline addition to your household.
He said: "Have fun when naming your cat. Don't be afraid to give your cat a creative name, or to give them a cute middle name or title/profession (e.g., Professor, Judge, President).
"Keep it positive—don't name your cat something mean or derisive. Let your cat's personality play a role in the name you choose.
"Keeping your cat's name short (one or two syllables) will be easier when training your cat to come when you call them. It will just provide a much clearer cue to your cat that you are talking to them.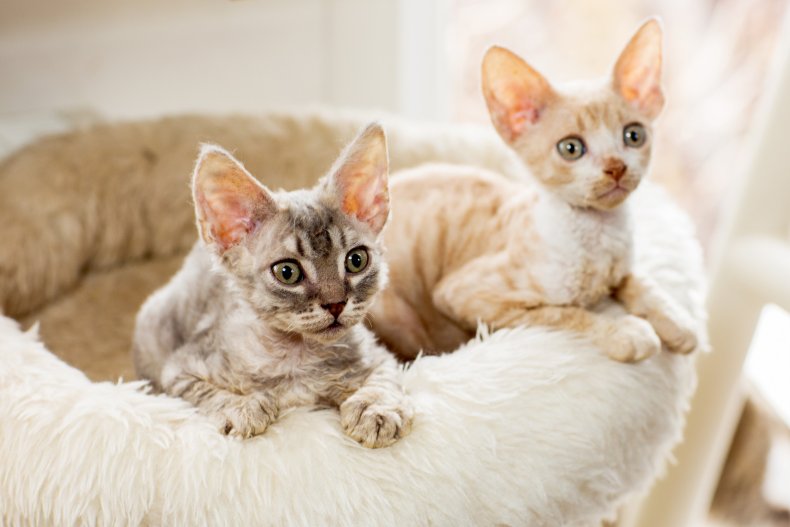 "It's okay to change their name down the road if the first name you picked isn't quite right.
"Calling your cat's name before they get food and treats associate their name with good things and help them quickly learn their name."
He added while cats are likely to respond to the tone of their masters' voices, kitties likely also respond more to the long "ee" sound than other sounds.
As a result, he recommends naming your cat a name that ends with that sound, such as "Buddy" and "Baby".
This year's survey also highlights numerous notable entries which did not crack the top twenty most popular cat names of 2021.
COVID-19 inspired names like Fauci (up 443 percent) and Covi (up 43 percent) were trending up, while Rona and Covid witnessed a downward trend this year.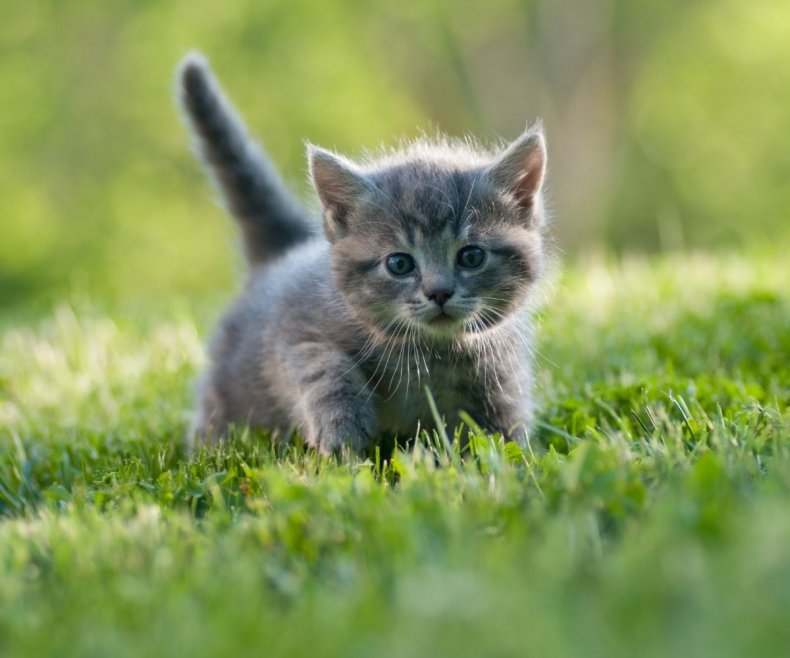 The survey found the top five trending cat names were Megan (up 1,700 percent), Disney, (up 1,200 percent), Devon (up 1,200 percent), Lukas (up 1,200 percent) and Jolly (up 1,100 percent).
The survey was carried out between September and October 2021, with results based on an analysis of millions of user-submitted pet names provided by owners on Rover.com.
Secondary data was collected by a Rover survey conducted via Pollfish among 1,000 U.S.-based adult pet owners in October 2021.
Top 20 Female Cat Names 2021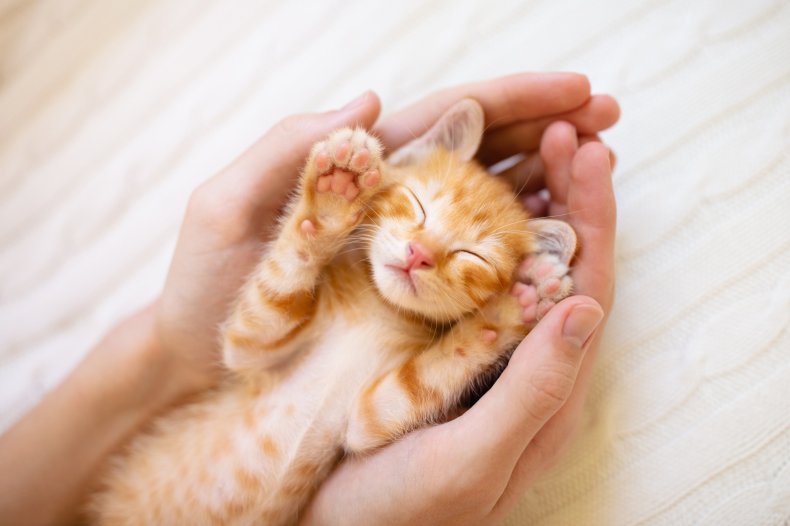 20. Kiki
The name Kiki is of French origin, meaning "double happiness."
19. Molly
Molly, and its many spelling variations, is a diminutive of the Hebrew name Mary.
18. Rosie
Rosie is a name of English origin and is a diminutive form of the name Rose, which is itself of Latin origin.
17. Pepper
The name Pepper is primarily a female name of American origin that unsurprisingly means "hot spice."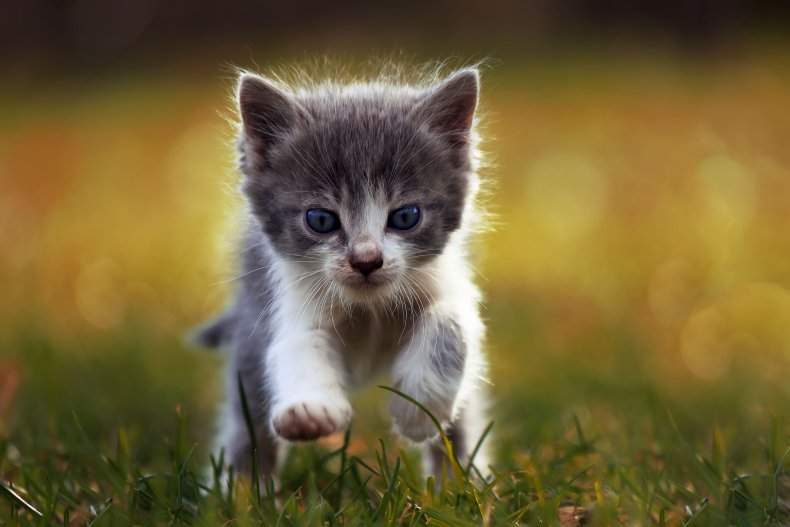 16. Penny
Penny is an English diminutive of the Greek name Penelope, originating from "pēnē", meaning woven cloth and "lepō," meaning "to peel."
15. Olive
The name Olive is of Latin origin and means "olive tree." It's the English and French word for the type of tree and is derived from the Latin oliva.
14. Willow
The name Willow is of English origin and means "willow tree" and "freedom."
13. Sophie
The name Sophie is of French and Greek origin and means "wisdom."
12. Daisy
This flower name comes from the Old English word dægeseage, meaning "day's eye."
11. Cleo
This name, a shortened version of Cleopatra, is a Greek prefix often translated to mean "pride", "fame" or "glory."
10. Lola
This name is a short form of the Spanish name Dolores, meaning "sorrows."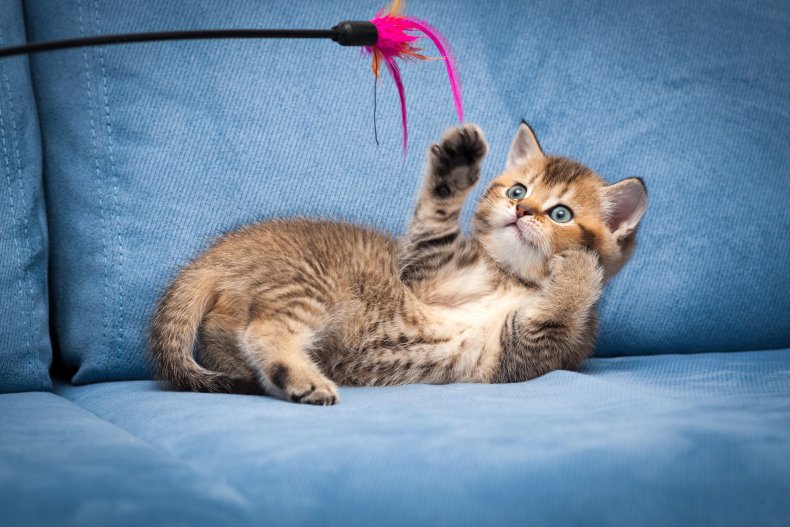 9. Zoe
Zoe is a first name of Greek origin, meaning "life."
8. Stella
Stella is a female given name of Latin and Italian origin, meaning "star," which has experienced a resurgence in popularity among both pets and humans.
7. Chloe
Chloe is a feminine name meaning "blooming" or "fertility" in Greek.
6. Kitty
Kitty or Kittie is an Irish feminine given name, derived from Catherine or Katherine and a classic, if a little predictable title given to cats.
5. Nala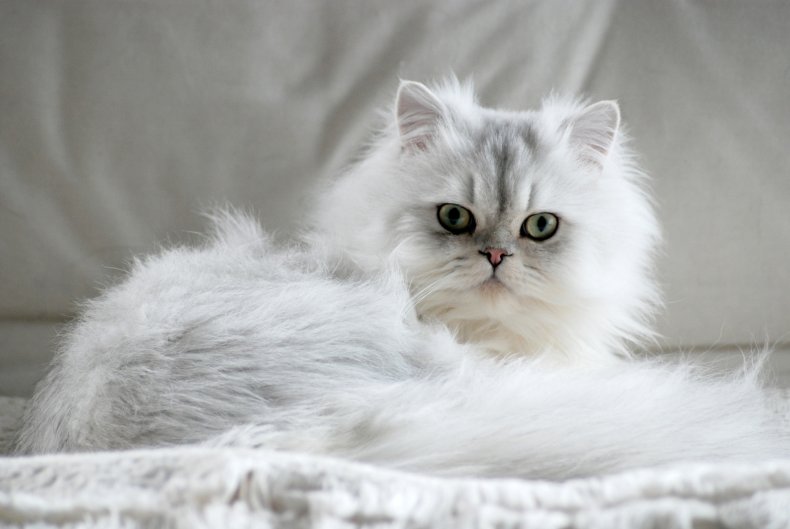 Nala is a popular multicultural name of African origin traditionally used to name a girl.
4. Lucy
Lucy is an English and French feminine given name derived from the Latin masculine given name Lucius with the meaning "lighty."
3. Lily
Lily is an English name used about the popular white, showy flower, while also traditionally signifying purity and innocence.
2. Bella
Bella is related to the Latinized words for "beautiful," which is back in vogue with cat owners too.
1. Luna
The most popular female cat name in 2021 is Luna, which means "moon" in Latin. This was also the most popular name for female dogs this year.
Top 20 Male Cat Names 2021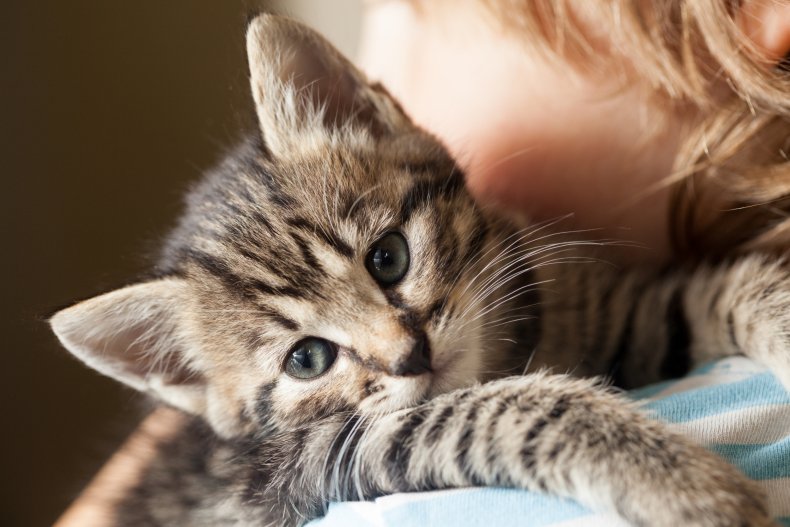 20. Henry
Henry is believed to be derived from the French name Henri, which in turn is thought to be derived from the name Heimeric, an old German name that means "house ruler"—apt for cats.
19. Louie
The name Louie is primarily a male name of English origin, meaning "famous warrior."
18. Binx
The meaning of Binx varies as it is an invented name, with some claiming it means "God's gift", while others suggest it instead means "fairy" or "elf."
17. Simon
Simon is a common name, from Hebrew meaning "listen" or "hearing."
16. Finn
This boy's name of Irish origin is said to mean "fair or white."
15. Tiger
This name follows an apparent trend in recent years for cat owners to name their pets after other animals.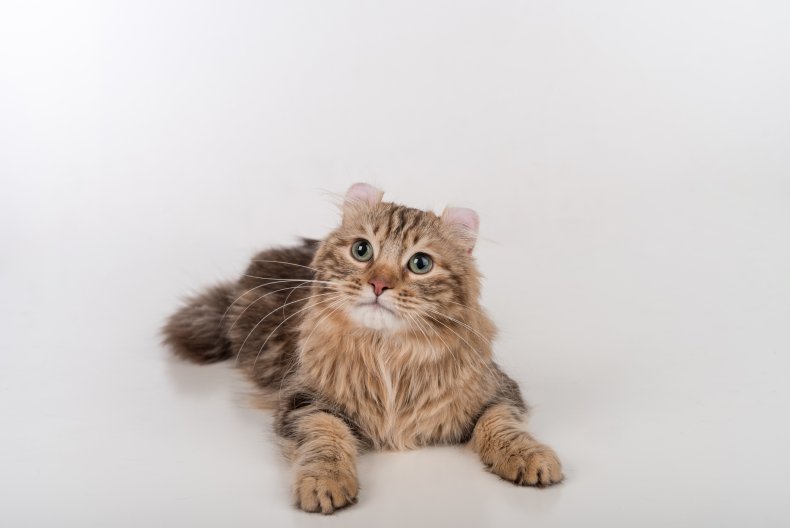 14. Toby
Toby is a popular, usually male, name from the Middle English vernacular form of Tobias, which in itself is the Greek transliteration of a word translating as "good."
13. Oscar
Oscar is a culture spanning name meaning "friend of deer."
12. Smokey
This old-fashioned name is most often associated with famous namesakes including Motown singer Smokey Robinson and cartoon character Smokey the Bear.
11. Buddy
The meaning of the name Bud is derived from the colloquial term of address used in the U.S.
10. Jasper
Jasper is the male name often believed to be of Persian origin, meaning "treasurer."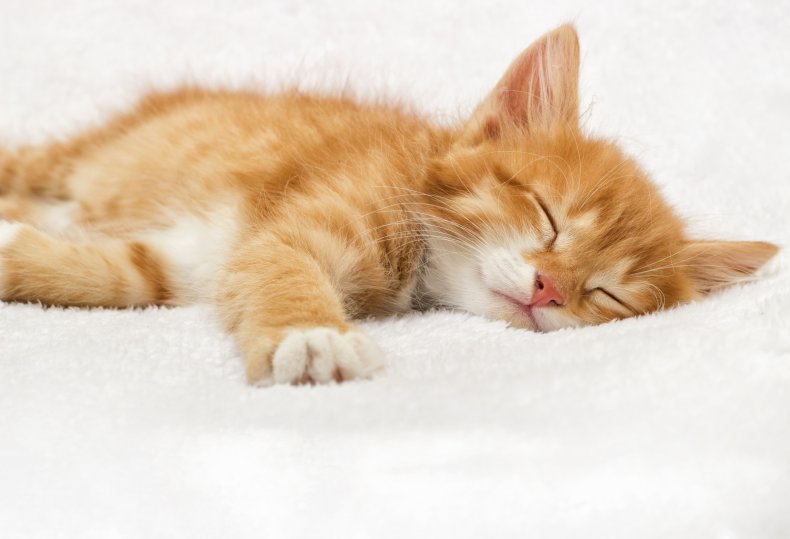 9. Ollie
This popular cat name arrives from the Latin name Olive, referring to the olive tree, which also thought to mean "elf warrior" or "elf army."
8. Loki
The name Loki is primarily a male name of Scandinavian origin that means "trickster God," with a popular marvel character likely explaining its high ranking in this year's list.
7. Jack
Jack is traditionally the masculine form of the name and means "God is gracious."
6. Simba
Simba is a Swahili word for "lion," reflecting the principal Disney Lion King character Simba in sub-Saharan Africa heritage.
5. Max
This is officially short for Maximilian, meaning "greatest" and Maxwell, meaning "great spring," however, the name is now often used on its own as a boys' name for both cats and humans alike.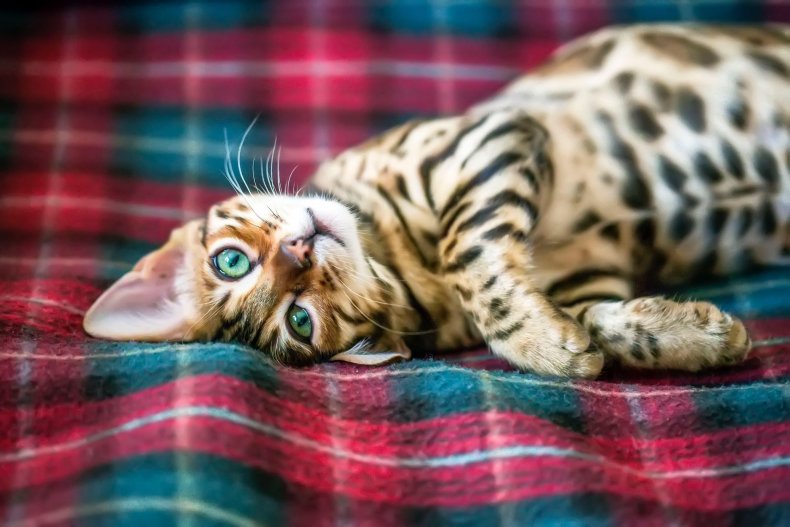 4. Charlie
The name Charlie is of English origin and means "free man," as well as being a diminutive of both Charles and Charlotte.
3. Milo
The name Milo is a boy's name of German origin meaning "soldier or merciful."
2. Leo
Stemming from the Latin word for "lion," the name Leo dates back centuries.
1. Oliver
The most popular male cat's name in 2021 is Oliver, just as it was in 2020. The name originates from Old Norse and means "ancestor's descendants."