85 Percent of America's National Parks Have Unhealthy Air, and Joshua Tree Is One of the Worst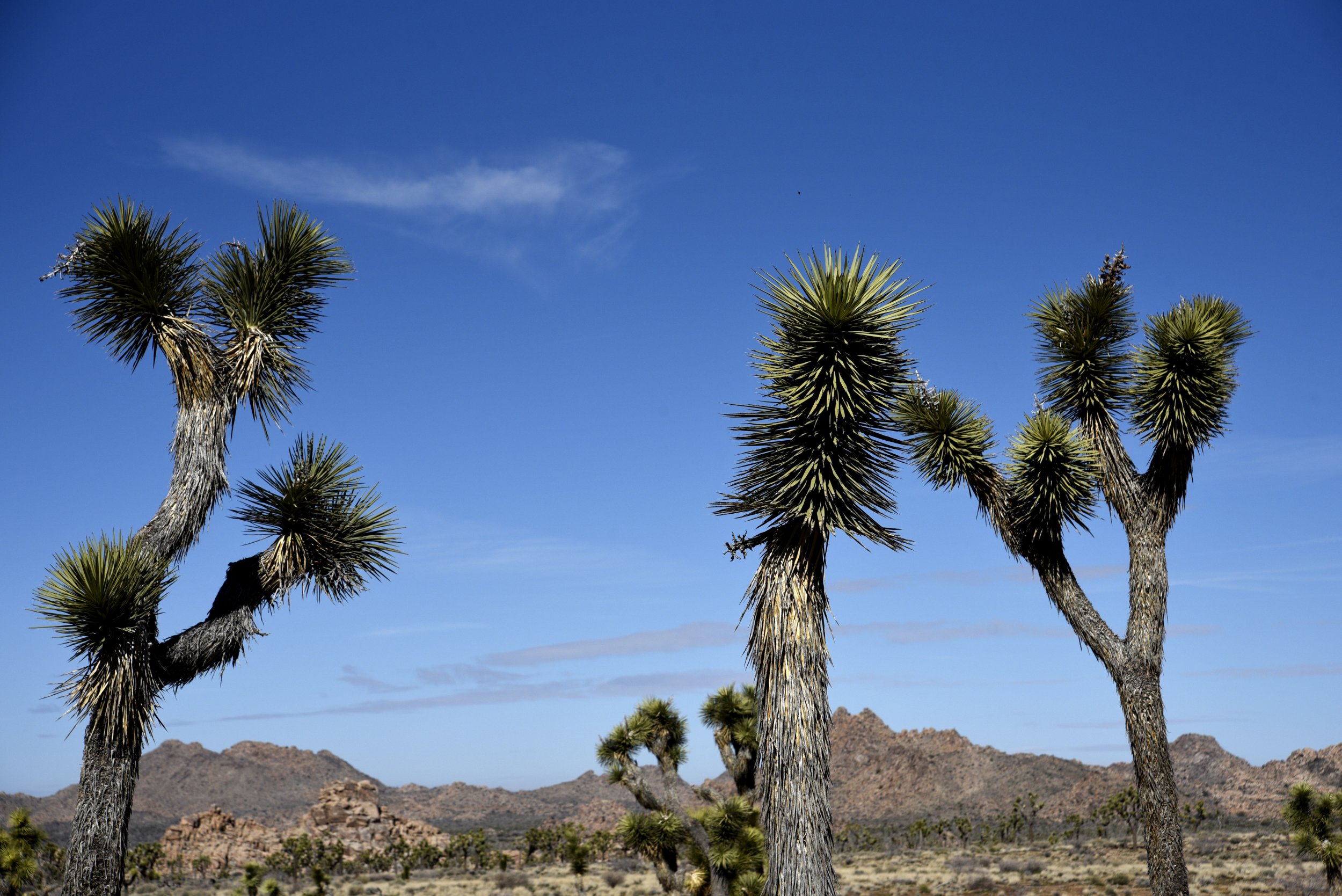 America's national parks may seem like the perfect place to get away from the pollution that is rampant in many urban centers. But a study has found that 96 percent of the 417 national parks evaluated had significant air pollution problems in at least one of four categories: unhealthy air; harm to nature; hazy skies; and climate change.
The report—which was published by the National Parks Conservation Association (NPCA)—noted that 85 percent of parks had air that was unhealthy to breathe at times and 89 percent had haze pollution.
Furthermore, in 88 percent of parks, air pollution has affected soils and waters—which in turn has an impact on sensitive species and habitats. And researchers found that climate change was a significant concern for 80 percent of parks, although virtually all of them were affected to some extent.
"The poor air quality in our national parks is both disturbing and unacceptable," Theresa Pierno, NPCA's president and CEO, said in a statement. "Nearly every single one of our more than 400 national parks is plagued by air pollution. If we don't take immediate action to combat this, the results will be devastating and irreversible."
To compile the report, the NPCA analyzed various sources of data to classify the impact of air pollution as significant, moderate or of little to no concern for each category.
The report found that 354 parks had air that was unhealthy to breathe at times. In fact, four of the most polluted parks—Joshua Tree, Mojave, Sequoia and Kings Canyon—had air pollution levels that at times were comparable, or sometimes even higher, than densely populated cities such as Los Angeles or Houston.
"When people think of iconic parks like Joshua Tree or the Grand Canyon, they think of unspoiled landscapes and scenic views," Pierno said. "I think they would be shocked to know that these are actually some of our most polluted national parks.
"Air pollution is also posing a health risk to some of the 330 million people who visit our parks each year, as well as the communities that surround them. The challenges facing our parks are undeniable, but so is our resolve to help clear their air and ensure they are protected as they were meant to be, by both their founders and by the laws in place to protect them."
For the hazy skies category, the report found 370 parks experienced air pollution that obscured scenic views. This is the result of tiny particles in the air that make it harder to see things in the distance.
And in terms of harm to nature, 368 parks had levels of air pollution that damaged species and the local habitat.
"Air pollution has a widespread effect on plants, animals and entire ecosystems," the report read. "Ozone pollution stifles tree and crop growth and causes leaves of common tree species to blacken and wither. Nitrogen and sulfur pollution that comes through rain, snow or fog can cause changes to soil and water chemistry, which affects plants' and animals' ability to survive in an area."
Finally, the report found that climate change is a significant concern for more than 335 parks. According to the authors, the effects of climate change can include everything from coastal areas being affected by rising oceans and increasingly powerful storms, to mountain ranges experiencing extensive melting of glaciers and lower snowpack.
"From microorganisms to large mammals, wildlife species are struggling to adapt," the report read. "National parks are particularly vulnerable to changes in climate because of their sensitive natural environments and related risk of exposure to things like increased drought, flooding, fires and invasive species as well as sensitivity of plants, animals (and their sometimes limited ability to adapt to new habitat), water, glaciers, and historic and cultural resources."
Among the 417 parks, 97 were rated as having a significant level of concern in three or more of the categories evaluated, including Shenandoah, Sequoia and Dinosaur National Monument.
The authors noted that air pollution didn't originate in the parks themselves but rather travels—sometimes hundreds of miles—from areas where it is being produced through the burning of fossil fuels by vehicles and industry.
Despite the scale of the air pollution problem outlined in the report, the NPCA said there were clear solutions. These included transitioning to clean energy, defending clean air and climate laws, and holding polluters and the government to account.