America Needs Another Stimulus Package, Can't Rely on Vaccine, Says Fed Reserve Chief
The Federal Reserve Chair Jerome Powell on Thursday urged lawmakers in Congress to pass another stimulus package instead of relying on a vaccine to solve the economic fallout of the pandemic.
"The next few months could be challenging," Powell said during a web panel discussion.
This week, pharmaceutical companies Pfizer and BioNTech announced that their vaccine candidate was over 90 percent effective in a late-stage test. The news prompted Dr. Anthony Fauci to predict that the pandemic would be over soon. "Certainly it's not going to be a pandemic for a lot longer because I believe the vaccines are going to turn that around," the nation's top infectious disease expert said.
Powell and Christine Lagarde, head of the European Central Bank, both insisted that governments shouldn't relax efforts to boost economic recovery just yet.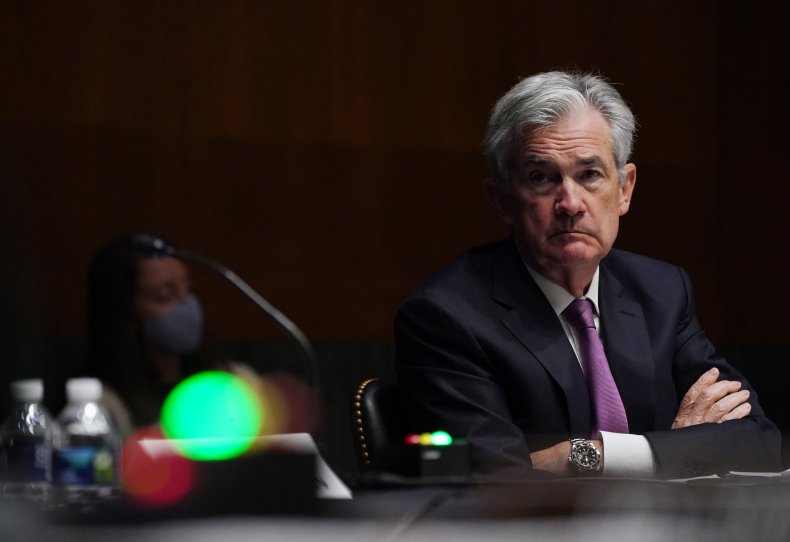 "From our standpoint, it's just too soon to assess with any confidence the implications of the news for the path of the economy, especially in the near term," Powell said, adding that "significant challenges and uncertainties" still remain around the world's ability to produce and distribute any potential vaccines.
As Congress remains deadlocked over another stimulus package, Powell said that a "substantial group of workers" will "need support as they find their way in the post-pandemic economy."
"The main risk we see to that is clearly the further spread of disease here in the United States," Powell explained. "We've got new cases at a record level, we've seen a number of states begin to reimpose limited activity restrictions, and people may lose confidence that it is safe to go out."
Senate Majority Leader Mitch McConnell on Thursday continued to shoot down Democratic calls for a comprehensive stimulus package.
"I gather she and the Democratic leader in the Senate still are looking at something dramatically larger. That's not a place I think we're willing to go," the Republican said in reference to House Speaker Nancy Pelosi and Senator Chuck Schumer. McConnell admitted that another stimulus package is needed but said that it should be targeted.
Stimulus negotiations have remained stalled for longer than four months and both sides of the political aisle blame each other for their inaction. Democrats have criticized the GOP for failing to provide sufficient funding to adequately address the economic fallout of the coronavirus, while Republicans have accused Pelosi of using the pandemic to advance her political agenda.
Another stimulus package could still come by the end of 2020. The deadline to pass the next federal budget falls on December 11 and Congress must approve a spending bill by then to avoid a government shutdown. If both sides can negotiate an agreement, lawmakers could seize on that window to pass another stimulus package.
Newsweek reached out to McConnell's office for further comment.