Is America Ready for a Female Republican President? | Opinion
Nikki Haley is set to announce her run for the GOP primary, challenging former president Donald Trump. It's no surprise the former governor of South Carolina, who served as Trump's ambassador to the United Nations for almost two years, has had her eye on the presidency. The question remains: is America ready for a female Republican president?
While Haley has not held public office since 2018, when she resigned as ambassador, she has carefully, purposefully, remained in the public eye, so that when this moment came we would not have forgotten her. Haley has been staying relevant and close to politics. She's been championing women running for Congress via her PAC and she penned two books—one about her time in politics, the other about women leaders. Now, in 2023, she is in a unique position in terms of skill, achievement, and placement among her peers.
Not unlike Hillary Clinton or Sarah Palin, Haley boasts significant experience in governance, leadership ability, and deft handling of the media outlets that grew vehemently more opposed to her former boss, Donald Trump. She will need these greatly, running for the White House. Haley governed South Carolina for two terms and as ambassador, showed the strength of the United States in precarious political positions, including as a strong advocate for Israel. Who can forget the determined look on her face when Haley supported Jerusalem as Israel's capital?
President Joe Biden is struggling to lead the nation through a recession with any real fortitude or clarity. By the end of this year, voters, even moderates, may welcome a fresh, conservative face. Haley must somehow placate yet best Trump, while also showing she would be a better choice than Florida Governor Ron DeSantis, who is expected to run hard for the position and shows up in polls as a better choice than Trump. It's a tricky position to be in.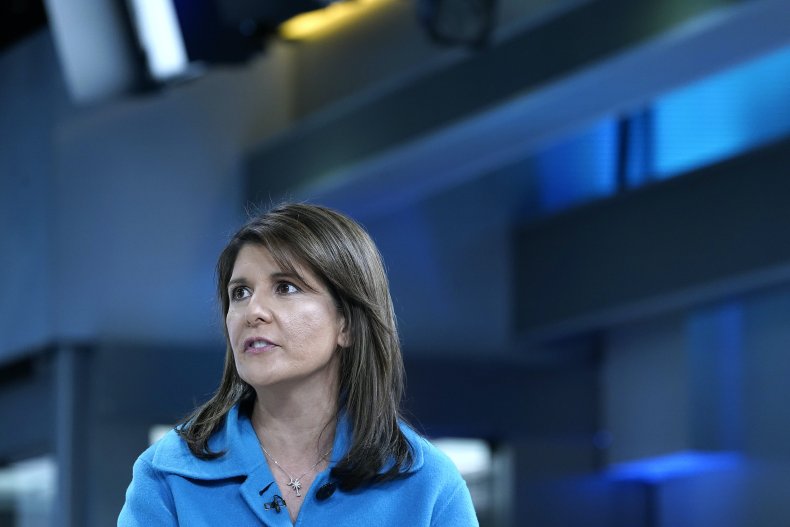 America struggled to get used to seeing a woman run for president in 2016, and Hillary Clinton's face was far more recognizable to the general public. The media were more friendly to her than they are likely to be to Haley. (If you don't believe me, compare the media's portrayals of Melania Trump and Michelle Obama.) In fact, it'd be a surprise if sexism failed to play a significant role in this race. Will Haley be treated the same as DeSantis? Will her appearance trump her skills or vice versa?
Haley does something the Left has hounded conservatives for failing to do, and that's represent the underrepresented. Haley is not just a woman but was the first female Asian American governor and the first Indian American in a presidential cabinet. For years, the Left has claimed conservatives are all just old white men. How will they treat someone who's actually a female minority?
Sexism notwithstanding, Haley will face other hurdles, namely her past and present relationship with Donald Trump and her conservative beliefs. A 2021 Politico magazine feature wrote, "The 2024 hopeful can't decide who she wants to be—the leader of a post-Trump GOP or a 'friend' to a president who tried to sabotage democracy."
In this age of brief tweets and an even shorter attention spans, it may be difficult to convey any kind of nuance Haley might have about her past and present relationship with Donald Trump. For many people, there are only two right answers: Trump is her best friend or Trump is her worst enemy. Her answers to questions about their relationship are more balanced. She told me in a 2021 profile, "I can be pro-Trump, and I can also disagree with something that he might have done. Right now, you've got people who are wanting to label each person. When you label people, you divide people. All of these things are wrong. You should be bringing people together." This nuance will test a party that leans towards absolutes.
Haley's battle for the GOP primary might be an uphill one, but that expression of unity might be a message she can win on. A nation divided cannot stay so and remain strong. Bringing people together without labels or divisiveness, could make people wonder where the right Republican woman running for primary has been all along.
Nicole Russell is a mother of four who has worked in Republican politics. Her writing has appeared in The Atlantic, The Daily Beast, and the Washington Examiner. She is an opinion columnist at the Fort Worth Star-Telegram.
The views expressed in this article are the writer's own.