America Sends Ukraine Javelin Anti-Tank Missiles—How Will Putin Respond?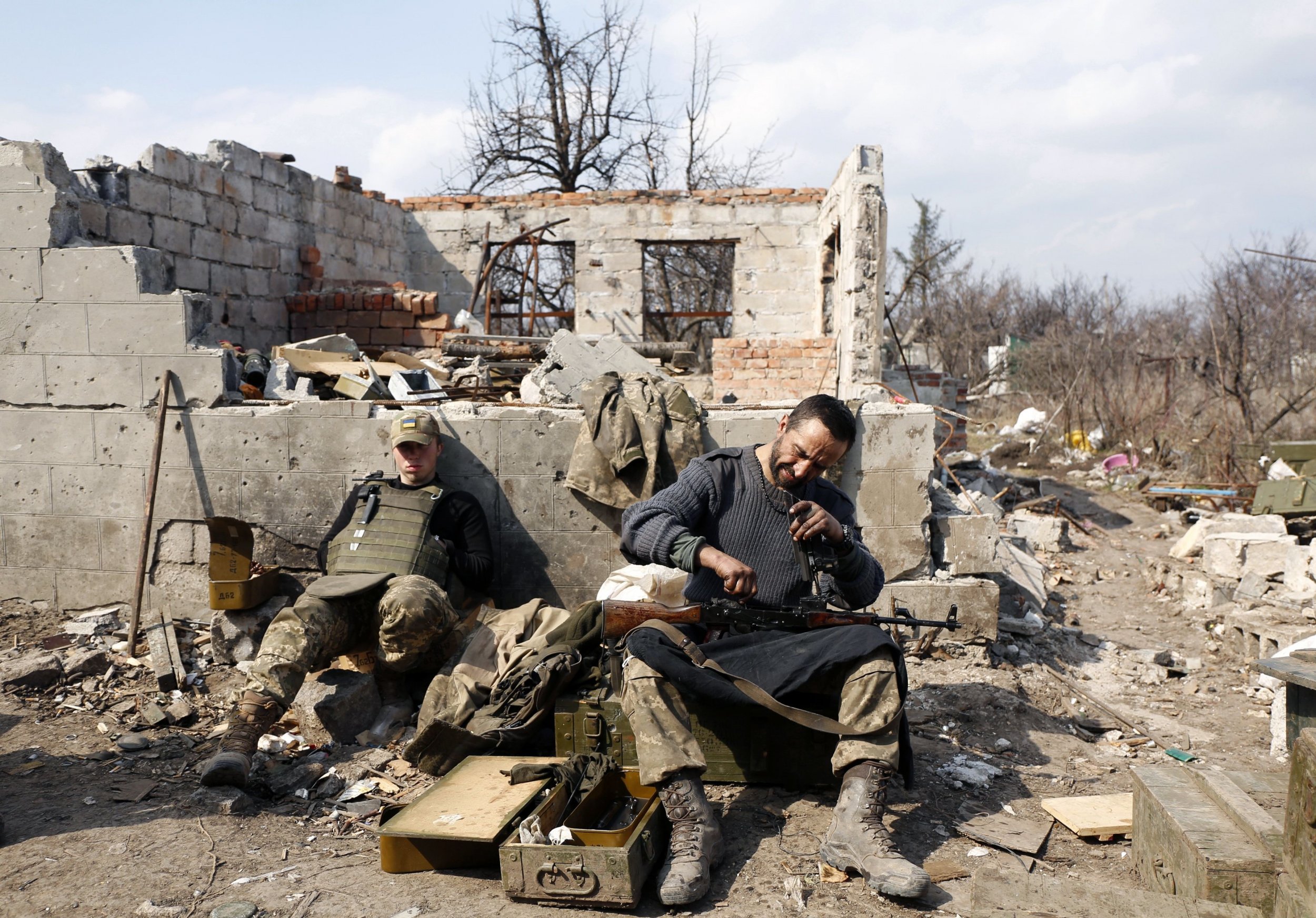 Updated | Ukraine has taken delivery of U.S. manufactured Javelin anti-tank missiles in a move that will likely prompt backlash from Russia.
A State Department official told Radio Free Europe that the Javelin missiles had already been delivered following approval of the arms sale to the Ukrainian government in early March.
A spokeswoman for Ukraine President Petro Poroshenko and a State Department official confirmed to Newsweek that delivery had been made. The Russian foreign ministry did not respond to requests for comment.
In a statement posted to Facebook, Poroshenko thanked President Trump for sending the missiles.
"We continue to work on strengthening our defense capability in order to deflect Russian aggression," Poroshenko said. "I am sincerely grateful for the fair decision of Donald J. Trump in support of Ukraine and in defense of freedom and democracy.
"Washington not only fulfilled our joint agreement - it has demonstrated leadership and an important example.
"I count on the firmness of the position of all the partners of Ukraine, above all the G7 countries: The price of continued aggression against Ukraine for the Kremlin should continue to grow!"
After the fall of the Kremlin-allied Viktor Yanukovych government in March 2014 amid mass protests, President Vladimir Putin sent Russian troops to invade and annex the strategically important Crimean peninsula. Russia has faced sanctions by the U.S. and European Union in response to its actions in Ukraine.
Fighting continues in eastern Ukraine between Kiev's forces and pro-Russian separatists. Kiev accuses Russia of fueling the conflict by supplying rebels with weapons, but the Kremlin denies this.
Ukraine's President Petro Poroshenko has asked for Western help in maintaining the security of his country. NATO is supporting Ukraine to build up its defense and security infrastructure, but Kiev would like more military hardware amid fears that Russia will attempt to take more territory.
According to a news release by the U.S. Defense Security Cooperation Agency on March 1, Ukraine requested $47 million of missiles and equipment produced by a joint venture between the arms manufacturers Raytheon and Lockheed Martin. That request was approved by Washington.
The Ukrainians asked for 210 Javelin missiles and 37 Javelin Command Launch Units. The U.S. government will also supply "technical assistance, transportation, training and other related elements of logistics and program support," the release said, adding that the weapons will come from U.S. Army stocks.
"This proposed sale will contribute to the foreign policy and national security of the United States by improving the security of Ukraine," it continued.
"The Javelin system will help Ukraine build its long-term defense capacity to defend its sovereignty and territorial integrity in order to meet its national defense requirements. Ukraine will have no difficulty absorbing this system into its armed forces.
"The proposed sale of this equipment and support will not alter the basic military balance in the region."
The Javelin missile system is a so-called "fire and forget" shoulder-launched weapon that uses infrared technology to guide itself to the target.
In December 2017, when talk of a weapons deal between the U.S. and Ukraine first emerged, Russia reacted angrily.
"The United States is, in fact, encouraging the resumption of large-scale bloodshed in Donbass, where the situation is already on the edge due to continuing shelling from the Kiev-controlled side," Russian Foreign Ministry spokesperson Maria Zakharova said. "Washington, in fact, becomes an accomplice in the killing of people."
This article was updated to include comments by Petro Poroshenko and confirmation of delivery by the State Department to Newsweek.