America Under Trump Would Be Like Berlusconi's Italy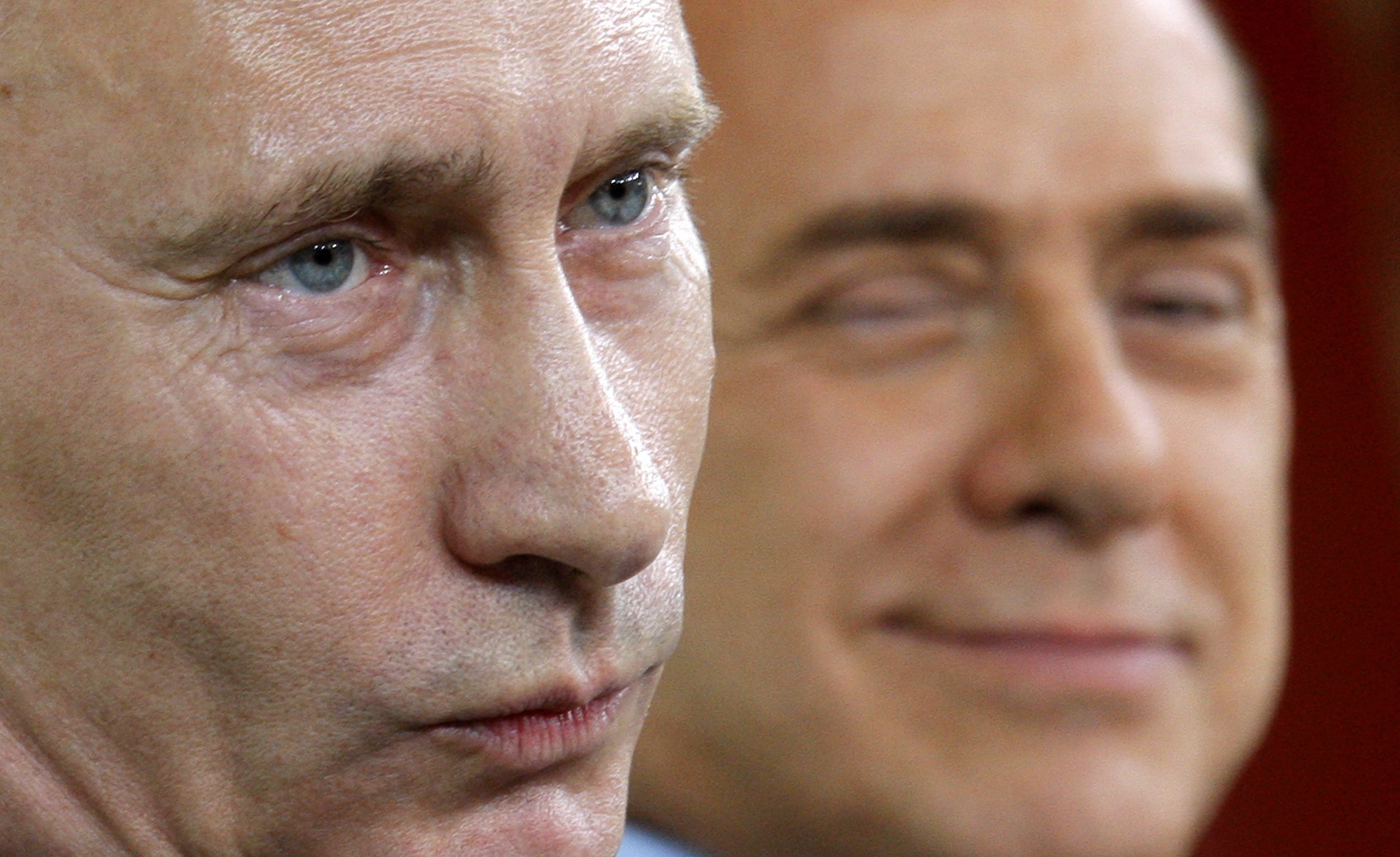 This article first appeared on the Brookings Institution site.
As an Italian watching the U.S. presidential election, the Donald Trump phenomenon rings a pretty acute bell.
More than 20 years ago, something similar happened in Italy: Silvio Berlusconi burst onto the political scene, and—like for Trump—there were furious debates about his character and fitness to lead.
While many Italians thought Berlusconi could represent a new era of good governance in Rome, many others were profoundly disappointed (if not outright terrified) by his candidacy for the prime minister post.
Berlusconi last left office in 2011, and the ugly stamp he left on Italy over three terms as prime minister should be a warning for what could be in store for the United States under a President Trump.
Peas in a Pod
Berlusconi—a businessman involved primarily in real estate and media—entered politics in the early 1990s, at a time when Italy faced a massive political crisis: The leaderships of the five major parties in Italy were being all but gutted through judicial investigations over corruption.
Berlusconi created a new political party, Forza Italia, as an attempt to offer voters a fresh choice (many of his critics, meanwhile, saw the move as Berlusconi's attempt to hide and hopefully cancel some of his companies' appalling debts).
In 1994, he became prime minister, and would go on to hold the post again from 2001 to 2006 and from 2008 to 2011.
Many have emphasized the similarities between Berlusconi and Trump: Both have accumulated a substantial fortune in real estate (but Berlusconi, unlike Trump, also owned several television networks, newspapers and magazines, which played key roles in helping build popular support for him during his various campaigns).
Both are stage animals: It is in front of the applauding audience that they are most energized. Both are, or were, explorers of new frontiers of populism, subverting the classical canons of political communication with the incredible ability to turn scandals into strengths.
Berlusconi casually engaged in vulgar and misplaced jokes, embarrassing us Italians and making our country a laughing stock abroad. But, like Trump, he sustained popular support anyway. Both seemed to become successful out of nowhere, and surrounded themselves with hopeful starlets and beauty queens.
Most importantly, both lack an understanding of what it really takes to be a serious political leader, though Trump is even worse in that sense. Trump has demonstrated a level of arrogance unmatched by even Berlusconi, and has used verbal violence to a degree not seen in Italy.
Berlusconi never treated women like animals—at least not in public—nor did he ever suggest the literal elimination of his political competitors. Compared to Trump, Berlusconi was a mere actor.
An Unenviable Legacy
The lesson of the Berlusconian epic is his incredible ability to sustain popular support amid embarrassing and undeniable personal woes (financial, sexual) while violating basic conflict of interest norms and dragging Italy's credibility in the world through the dirt. Berlusconi's personal moral degradation seemed inextricably intertwined with Italy's political degradation.
The legacy he left wasn't pretty: In the last week of his reign in November 2011, the spread between Italian and German bonds went up 574 points, an all-time high, and public debt was 120 percent of GDP. Bad fiscal policy and the absence of (promised, and much-needed) reforms paralyzed the country, leaving it worse off than when he started.
Berlusconi has always said he loved Italy, and was convinced he himself was the only possible remedy for its chronic illness—but he only made the patient sicker.
Berlusconi also failed to deliver on foreign policy. An Italian proverb says: "dimmi con chi vai e ti dirò chi sei," a man is known by the company he keeps. Everyone in Italy remembers the Bedouin tent that then-Libyan leader Moammar Gadhafi pitched in a Roman villa in 2009, and the many photos of Berlusconi hugging his friend Vladimir Putin (because "the link should not only come from the head, but also from the heart").
Berlusconi liked strong men and strong governments—those in which the personal power of the leader is twisted to become one and the same with the state's—and was a fish out of water at summits with democratic partners. Trump, for his part, has received praise from Putin, Viktor Orbán of Hungary, the North Korean state media and Zimbabwe's Robert Mugabe.
Trump himself has said positive things about unsavory characters around the world, calling into question what his foreign policy approach would be and who would be his administration's closest allies.
The striking similarities between candidate Berlusconi and candidate Trump beg the more serious question of whether a President Trump would resemble a Prime Minister Berlusconi. Berlusconi's record is clear, and it isn't good.
Federica Saini Fasanotti is a nonresident fellow at Foreign Policy, Center for 21st Century Security and Intelligence at the Brookings Institution.