America and China: Which Country Has the Most Powerful Military Force?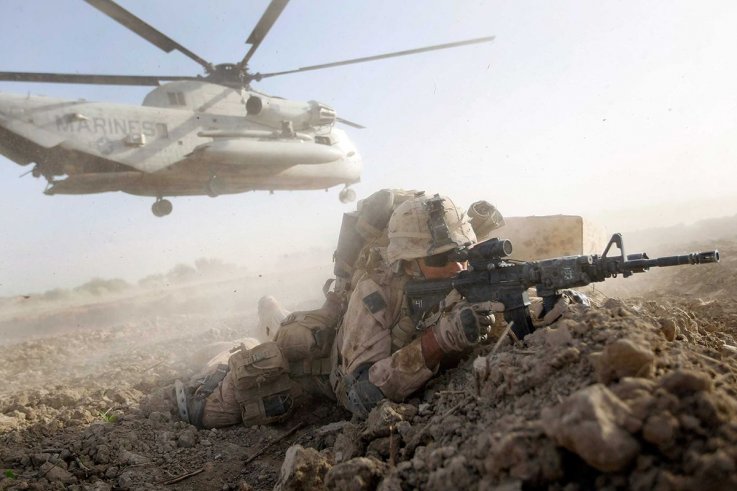 America is the world's military superpower, spending hundreds of billions of dollars more on its defense than any other nation. But Chinese President Xi Jinping wants his People's Liberation Army to equal America's military might, according to a Congress report released in November 2018. He may very well be on track to achieving this goal.
Although the Chinese army lags behind in some areas, their new developments in hypersonic weapons, cyber abilities and space defense are catching up, if not leapfrogging, U.S. efforts. "By 2035, if not before, China will likely be able to contest U.S. operations throughout the entire Indo-Pacific region," the report claims.
Another recent report from the National Defense Strategy Commission, titled "Providing for the Common Defense," warned that the U.S. would likely see a "decisive military defeat" if it faces off against China.
The report blames protracted wars in the Middle East for eroding U.S. military superiority. It also highlights China's increasing technological developments as a threat, saying it complicates America's traditional tactic of deploying overwhelming military force.
This technological prowess has not come cheap. From 2012 to 2017, China's annual research and development spending rose 70.9 percent to $279 billion.
"Innovative concepts are once again needed because Russia and China are challenging the United States, its allies, and its partners on a far greater scale than has any adversary since the Cold War's end," the report said.
A May 2018 report from the Department of Defense found that in 2017, China massively overhauled its army "to create a more mobile, modular, lethal ground force capable of being the core of joint operations and able to meet Xi Jinping's directive to 'fight and win wars.'"
Along with waging cyber warfare, China's strategy is to avoid dramatic conflict, instead gaining control of disputed areas through incremental steps.
It seems that although many traditional hard power aspects of the American military remain ahead of China, it has no reason to feel complacent. China has a clear military strategy that takes into account areas of U.S. strength, shifting the battleground to areas where its military is easiest to match.
Read more: Israel vs Iran: Which Country Has the Strongest Military Force?
We've examined a number of different aspects of U.S. and Chinese military, from boots on the ground to missile systems to economic readiness, to see how the two nations compare. While we have used a variety of different sources, most number estimates come from Global Firepower.