'American Idol': Who Made It to the Final and Who Will Win?
American Idol 2021 is coming to an end, and after dozens of eliminated singers, one comeback twist and two contestants forced to drop out, the ABC show is down to its final three.
Those three contestants will all take part in this year's grand finale, set to air on Sunday, May 23. Though three people have made it through to the finale, the smart money has the show as a two-horse race.
Who made it to the American Idol 2021 final?
Taking part in the American Idol final this Sunday are the following:
Chayce Beckham, 24, from Apple Valley, California
Grace Kinstler, 20, from Chicago, Illinois
Willie Spence, 21, from Douglas, Georgia
Viewers found out this year's final three during May 16's semi-final, in which Casey Bishop was eliminated. The semis were intended to feature five contestants, but Caleb Kennedy was forced to drop out. This came after a video from his past emerged in which he was seen sat next to someone in a white hood similar to those worn by the Ku Klux Klan – though his mother has claimed it is a costume from the film The Strangers: Prey at Night.
Who will win American Idol?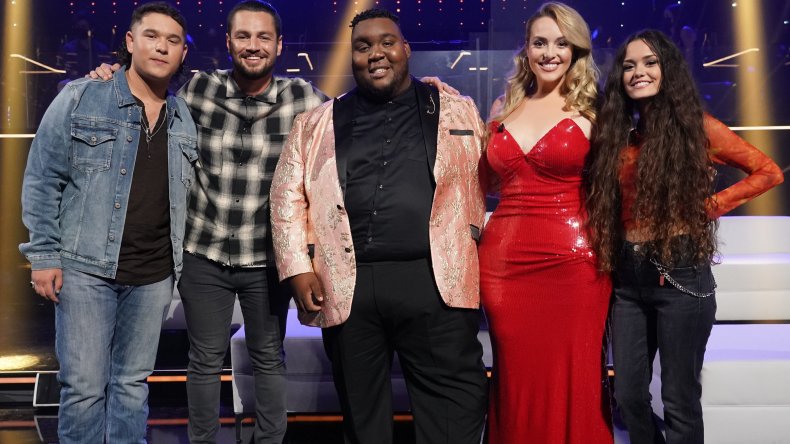 Per sites tracking the show, the final will be a toss-up between Kinstler and Spence. Which one of those will win this year's competition depends on who you ask.
In Gold Derby's weekly fan polls, which they have undertaken every week of the show so far, Kinstler is in the lead, with 52% of the total vote – more than the other two finalists combined.
Spence, however, is winning among YouTube viewers. His videos are the most-viewed of the three contestants. As of last week, his videos totalled four million hits. Most of these came from his performance during the Showstopper round of "I Was Here," a song Spence sang again during the semi-finals.
During Sunday's show, the finalists' post-Idol singles were released. Though Kinstler and Spence are considered the favorites, Beckham's song has the most streams. At time of writing, they have the following plays on Spotify:
Chayce Beckham - "23": 28,176
Grace Kinstler - "Love Someone": 14,113
Willie Spencer - "Never Be Alone": 8,929
The last set of odds we have for Idol 2021 came earlier in May, when Spence was the 11/1 favorite to take the crown. If he manages this, he will be the first Black male winner since Ruben Studdard in Season 2. At that time, Beckham was at 18/1, while Kinstler was 13/1.
The American Idol 2021 finale airs Sunday, May 23 at 8 p.m. ET / 7 p.m. CT on ABC.