Holiday traveling just got a little more hectic.
American Airlines announced plans keep Boeing 737 Max planes off flight schedules until December.
The 737 Max jets were removed from the airline's schedule after a combined 346 people were killed in two separate crashes involving the aircraft.
President Donald Trump ordered the Max 8 and Max 9 planes to be grounded back in May, while the Federal Aviation Administration worked to determine what led an Ethiopian Airlines flight to crash within five months of a Lion Air crash involving the newest 737 Max models.
The International Air Transport Association initially suggested August as the month when travelers could see Max jets return to the skies, but American Airlines had the planes removed from its schedule through November 2. Now that has been extended through December 3.
The schedule changes will likely affect Thanksgiving holiday travel across the country. Although American Airlines only had 24 Max planes in its fleet, the airline said keeping the aircraft off the schedule for a few extra weeks would impact roughly 140 daily flights. However, the airline hoped the planes would be back up and running before the year's end.
"American Airlines remains confident that impending software updates to the Boeing 737 Max, along with the new training elements Boeing is developing in coordination with our union partners, will lead to recertification of the aircraft this year,'' the airline said in a statement on Monday.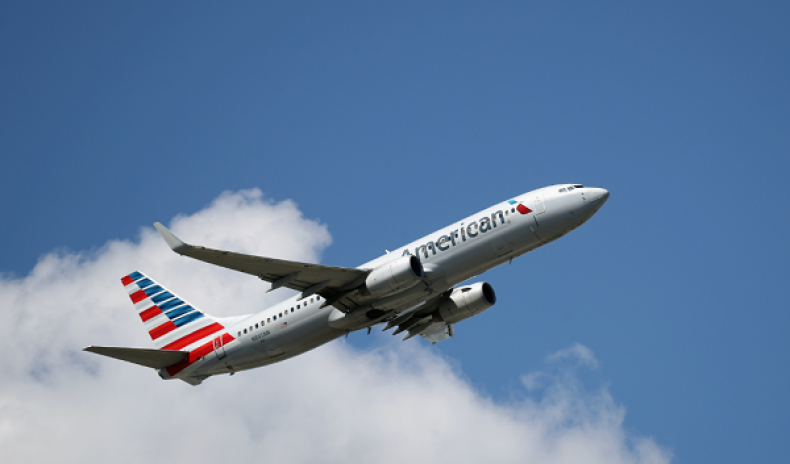 Traveling complications are likely to arise from the schedule changes.
"We often see many flights disrupted during the holiday season due to over-tourism and weather-related issues among others. While we believe [American Airlines] has ample time to rearrange [travelers] flights, this could potentially impact the airline's on-time performance and thus impact travelers' experiences," Christian Nielsen, chief legal officer at passenger rights agency AirHelp, told Newsweek on Monday.
Passengers will likely be rebooked on different flights and are encouraged to check the status of their travel arrangements immediately. Should someone be in need of reimbursement due to the schedule disruption, Nielsen said they shouldn't hesitate to ask as flyers are eligible to be compensated due to cancellations caused by 737 Max planes' grounding.
American Airlines isn't the only company keeping Max planes off of flight schedules through the holidays, though. Southwest Airlines was similarly scheduled to fly Max jets again in November, however, the airline decided to remove the planes from schedules until January 5, 2020.
Meanwhile, United Airlines is allowing customers to avoid Max planes once they return to schedules. The airline announced it would let travelers rebook flights for free if they're assigned to a Max plane, CNN reported Wednesday.
"If you get to the gate and it's not an airplane you want to fly on for whatever reason, if it's a Max, we'll put you on another flight," said Andrew Nocella, the airline's chief commercial officer, said.
Southwest also plans to offer travelers full flexibility when booked on future Max flights.
American Airlines did not immediately respond to Newsweek's request for further comment.