American Airlines Allegedly Forced Nursing Mother to Check Her Breast Pump, Asked 'How Many Boobs Do You Have?'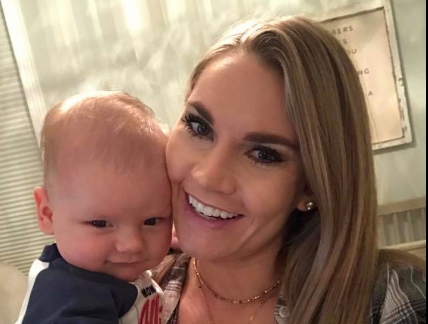 A Chicago mother said she was "harassed" and "humiliated" by an American Airlines staffer for trying to bring a breast pump on board a Sunday flight from Los Angeles to Chicago.
American Airlines issued an apology Tuesday after Kelsey Myers posted to Facebook that an employee at the LAX gate barred her from entering Flight 1243 because she was carrying too many items: a carry-on, a personal item and a breast pump. Myers's Facebook post Sunday detailed the event and employee exchange at the flight gate, which an airline representative later said, "If that happened, it's certainly not professional and not how team members should act."
"I was stopped by Daniel (pictured below) who told me I had too many items. I explained to him my breast pump is a medical device and the small cooler was breast milk. And he still told me I need to check my bag. I continued to tell him I read their policy online and knew what I had was all allowed to be carried on. He told me to step aside and said he was calling a supervisor," read Myers's now-viral Sunday post. "I waited until his supervisor Juliette arrived. She did not even ask me the situation, but instead immediately told me I need to check a bag. I again told her it was a medical device and I needed to carry it on. She started yelling at me to check the bag," she continued.
Myers told Newsweek on Wednesday that the most "upsetting" part of the incident was when the manager condescendingly inquired in front of the line of waiting passengers, "How many boobs do you have?"
"I have never felt more harassed, disrespected and humiliated in my life. She would not reason at all and continued to scream at me in front of everyone, so I eventually just gave in and checked my bag. I'm shocked that a supervisor would show such disrespect. I'm also very surprised that a supervisor would have no knowledge of what seems to me like a simple policy," Myers added.
A representative of American Airlines, Leslie Scott, told WMAQ-TV that the argument should not have occurred and the policy regarding carry-on bags and medical devices such as breast milk containers is stated clearly on their website. Scott said it was an error on the agent's part: "It's difficult enough to travel as a breastfeeding mom," Scott said. "We want it to be easier, not more difficult."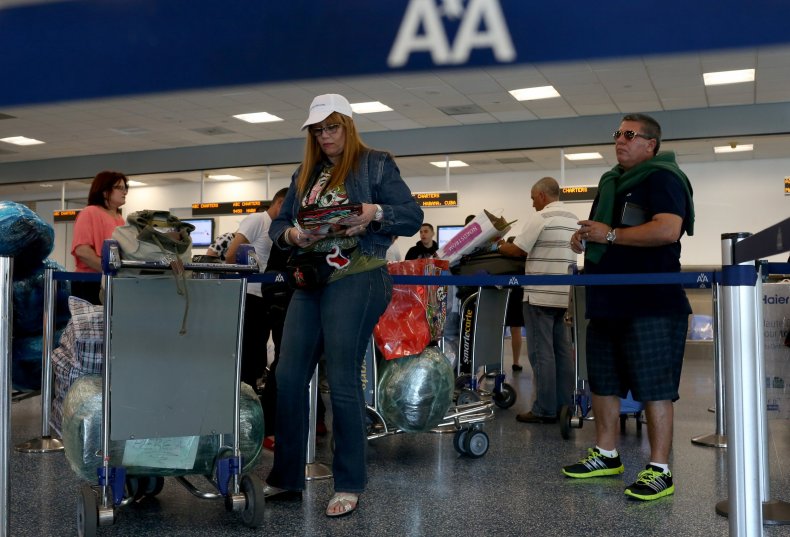 Scott added that the airline apologized to Myers and offered her compensation. Myers told Newsweek the airline initially offered a $75 voucher, but a representative she was previously disconnected with while discussing the complaint called her back and increased that offer to $100.
"Which is still a joke to me. I told her I would like to speak with someone higher up who has more authority, and she said that isn't possible. I asked if I could speak to a supervisor who is 'dealing with the situation in L.A.,' and she said I couldn't," Myers told Newsweek on Wednesday.