American Airlines Flight Attendants Who Fought Mid-Air Heading to Court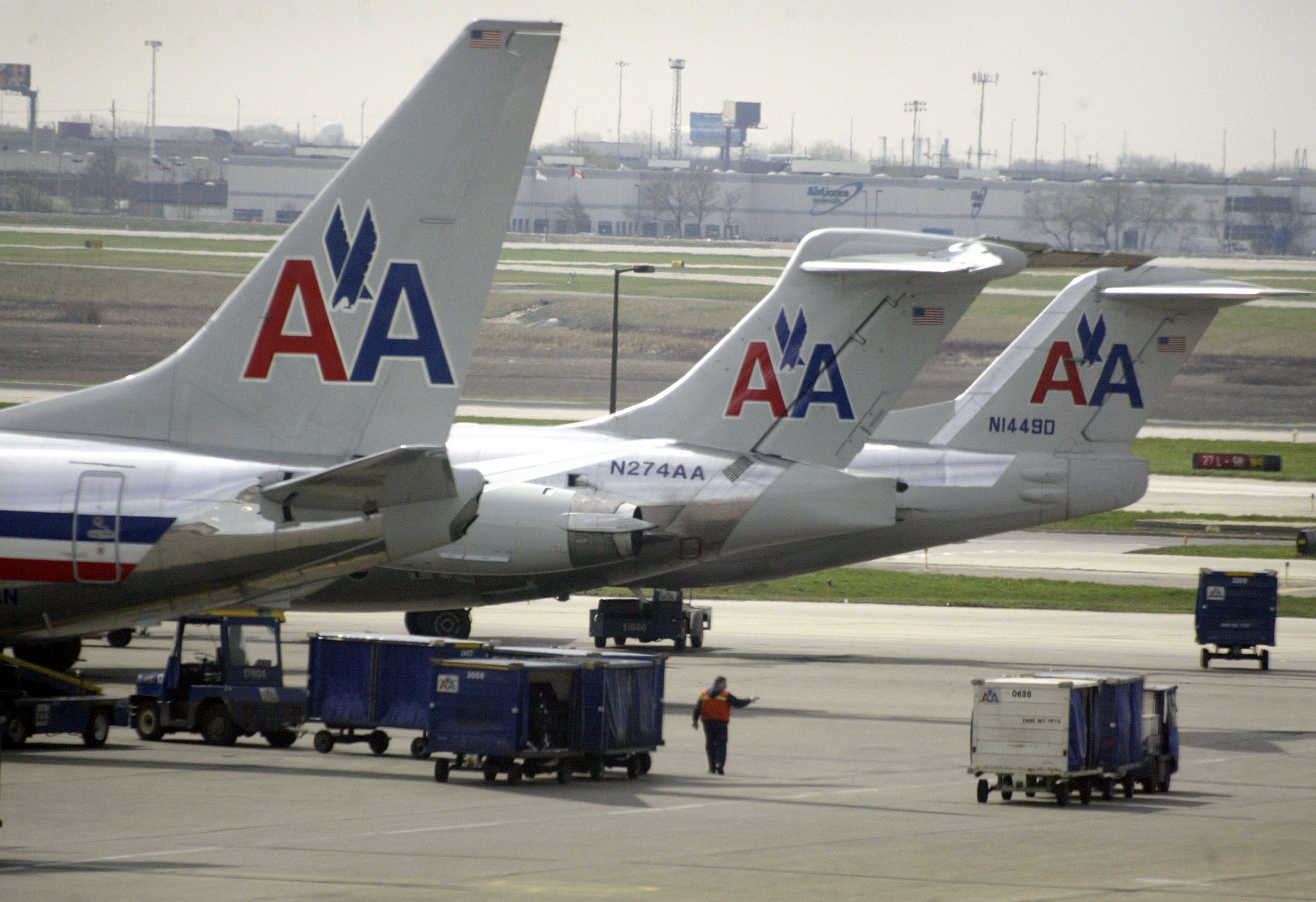 Two American Airlines flight attendants who had a physical brawl midair will head to court after one of the women filed a lawsuit claiming the airline failed to investigate. The woman claimed another female flight attendant dragged her by her scarf down the aisle.
Kathy Ida Wolfe claimed in her November 9 lawsuit that Laura Powers "maliciously dug her fingernails into my arm, and slammed the door of a beverage cart on my arm" during the June 2016 incident. The 56-year-old said that Powers grabbed her scarf and was "choking me" while she dragged Wolfe down the aisle.
Wolfe, from Irving, Texas, said in her lawsuit that she followed the airline's protocol and reported the attack to the flight captain, other flight attendants and the flight service manager, The Dallas Morning News reported.
"I also reported the assault and battery to legal authorities after American Airlines failed to investigate and/or take action to ensure my safety," Wolfe said in the lawsuit. She initially filed the claim at Tarrant County district court in June.
The suit alleged "negligence, dangerous work environment, breach of contract, and assault and battery," according to Fox News. Wolfe seeks damages of up to $1 million.
Powers and American Airlines filed an answer to the original lawsuit in Tarrant County before the lawsuit was sent to federal court. The airline and flight attendant claimed they were not liable "because Plaintiff caused or contributed to cause the harm for which recovery of damages is sought."
Wolfe and Powers were still employed by American Airlines, according to the lawsuit. Powers has worked for the airline since 1985, a 2011 bankruptcy filing revealed.
American Airlines spokesman Matt Miller told the Dallas Morning News that he could not comment on the lawsuit's specific allegations. However, Miller said, "American strives to create a work environment in which all team members feel safe and respected."
Another recent federal lawsuit against American Airlines claimed the airline failed to protect a female passenger from an intoxicated passenger, who sexually assaulted her.
Audrey Lane claimed that she was on a red-eye flight from Phoenix to New York in June 2017, when a male passenger boarded who was visibly drunk. She said that flight attendants then served him six additional alcoholic drinks.
The male passenger harassed her throughout the flight and later sexually assaulted her in the bathroom. Lane said that she was met by airport police once the plane landed, but her alleged attacker was not.
Lane claimed American initially offered her $5,000 for the "nuisance claim" before apologizing for their response.