American Airlines Kicks Mom and Baby off Flight Because of Skin Condition: 'Never Been So Humiliated in My Life'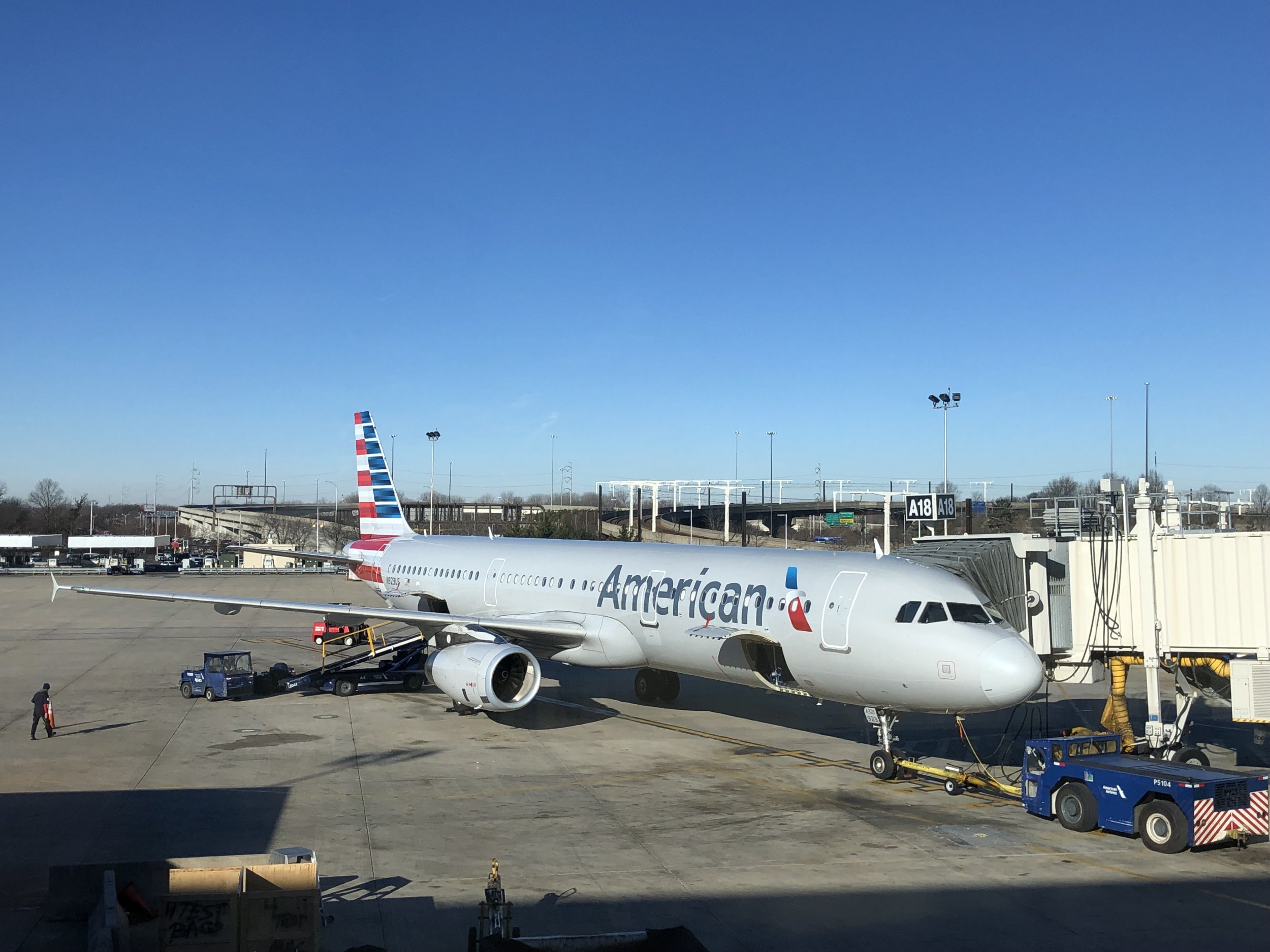 American Airlines has apologized to a mom and baby from South Carolina after they were asked to leave a flight last week because of a genetic skin condition they share.
Jordan Flake said the incident occurred while she was traveling with her 1-year-old son, Jackson, after visiting her husband in Texas last Thursday. Crew members on the flight allegedly asked about a rash on her skin, and she and her child were removed shortly before takeoff.
"[An] employee called on flight to handle the situation came up to my row and asked the 2 men sitting next to me to get up," Flake, who has ichthyosis, wrote on Facebook. "He then quietly asked me about 'my rash' and if I had a letter from a doctor stating it was OK for me to fly."
The unnamed airline employee apologized but asked Flake to exit the plane.
The mother wrote online that American Airlines officials were not able to immediately return her luggage but that a staffer called onboard helped her to get a hotel room and book a new flight with a different airline. "I have never been so humiliated in my life!" she wrote.
In a statement to USA Today, American Airlines said: "Our goal at American Airlines is to create a welcoming environment for all of our customers. We sincerely apologize to Ms. Flake and her son for the experience they had Thursday, and our team has begun an investigation into the matter."
It added: "Our Customer Relations team has already spoken to her directly and upgraded them on their American flights. We will also be refunding the cost of her trip as well."
The Mayo Clinic describes ichthyosis as an inherited skin disorder in which dead skin cells accumulate in thick, dry scales on the skin's surface. It is not contagious in any way.
Flake wrote about her experience on a website called Love What Matters. She said her issue was with the plane crew and not the airline employee who was called to remove her.
"I have never felt more aware and embarrassed about my skin, or the condition I share with my son," the mother wrote. "I should never feel ashamed of myself for the way I was born.
"This was unacceptable and uncalled for. I have never been asked to show a letter. I have never been told by a doctor that I had to have documentation stating I wasn't contagious, or whatever they were assuming. In 2019, it is time we stop discriminating."