Plane Travel Is About to Get Even Worse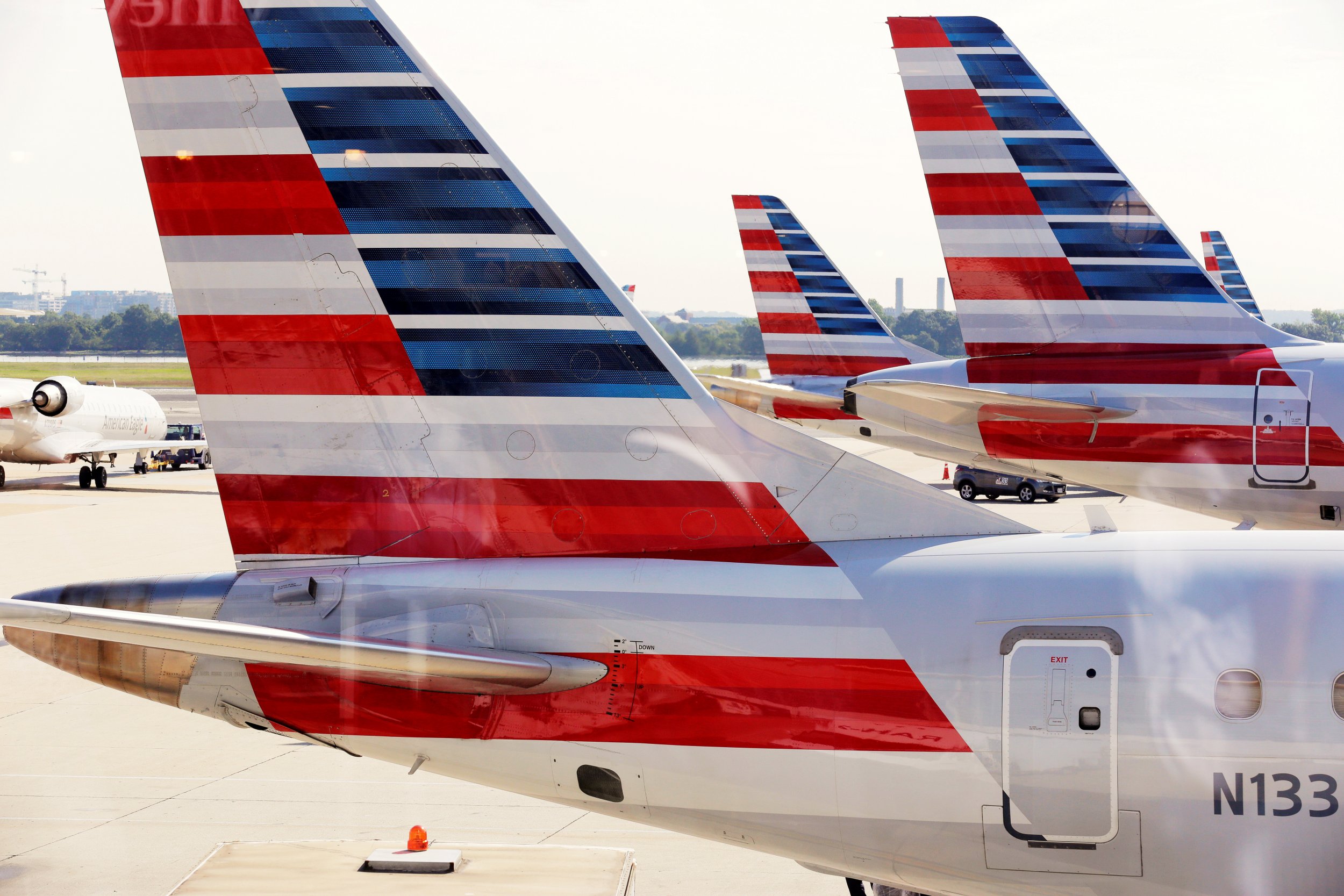 Move over, United—it's time to share the news cycle.
American Airlines, the biggest carrier in the U.S., will soon make the legroom in some of its economy-class rows even smaller, CNN first reported Tuesday night. On its new Boeing 737 Max jets, due to debut later this year, the airline is aiming to decrease the distance between some seats from 31 inches to 29. Other passengers in the economy cabin will have 30 inches of legroom, or "pitch."
Related: Airplane designs that could counteract jet lag
And here's the (back-of-the-seat) kicker: People in the extra-cramped spaces will still have to pay the same price as everyone else in their class. To be sure, it's not as bad as being violently dragged off a plane, as happened on a recent United Airlines flight that made international headlines, but it still sounds like another terrible airline experience.
"The seats we'll use on the Max are designed to maximize personal living space while allowing more comfort, even in arrangements like this where the pitch is a little tighter," an American Airlines spokesman told travel outlet Skift.
Shrinking the legroom is intended to increase the number of seats on flights from 160 to more than 170. But it also brings American closer to low-cost carriers like Spirit Airlines, which has pitches that start at 28 inches, according to CheapFlights.com.
That said, the decision may have been in the works for a while. Skift noted that Robert Isom, American's president, foreshadowed the announcement last month during an earnings call.
"We think that we have some density issues with our narrow body fleet that we will be addressing in the coming years as well that I think will have benefits in terms of overall revenue production and also will help us from a unit cost perspective as well," he said, according to View From the Wing.
His remarks came on the heels of a January news release revealing that American would begin to offer what it calls Basic Economy fares. The cheaper tickets don't allow people to have carry-on bags or preassigned seats, but they provide "American the ability to compete more effectively with the growing number of ultra-low-cost carriers," Isom said in a release.
If none of this appeals to you, seek out a cost-per-legroom-inch comparison before buying tickets for your next flight. A recent analysis by Skyscanner found that Turkish Airlines, Air India, Qatar Airways, Delta Air Lines and Etihad Airways gave travelers the best value for coveted seat space.