American Airlines Passenger Says She Felt Targeted for 'Flying While Fat and Black'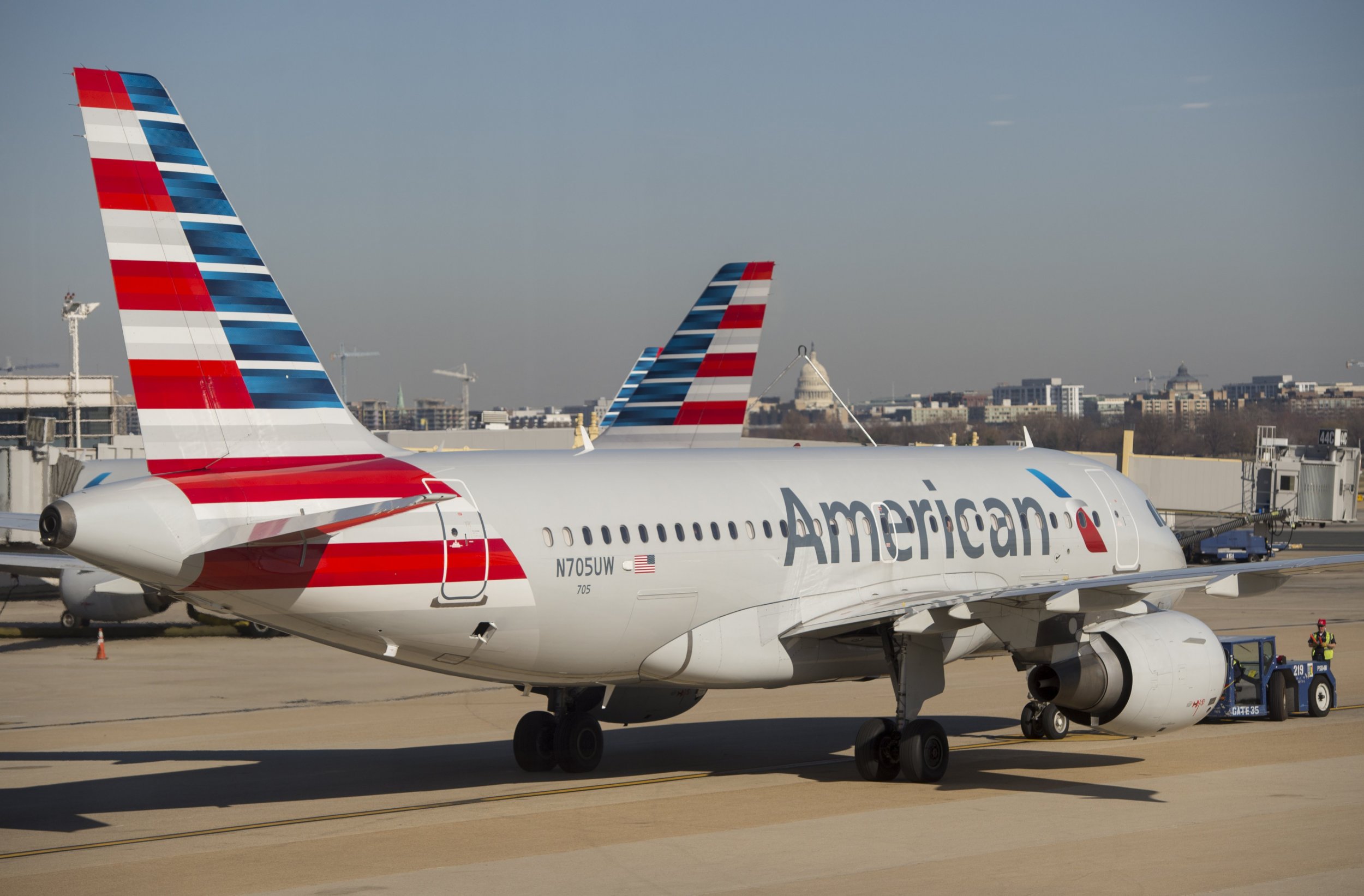 An American Airlines passenger has accused airline staff of calling police on her for "flying while fat and black" after an attendant called law enforcement at the request of another passenger. The incident occurred on a flight from Raleigh-Durham to Washington, D.C., on April 26.
A spokesman for American Airlines said the airline has "an obligation" to contact law enforcement if any passenger requests it.
Amber J. Phillips, who lives in Washington, D.C., and co-hosts news and politics podcast Black Joy Mixtape, said the American Airlines flight attendant called Metropolitan Washington Airports Authority (MWAA) officers when her flight landed at Ronald Reagan Washington National Airport. Phillips tweeted that she allegedly made a white female passenger seated beside her feel "uncomfortable" because their arms were touching.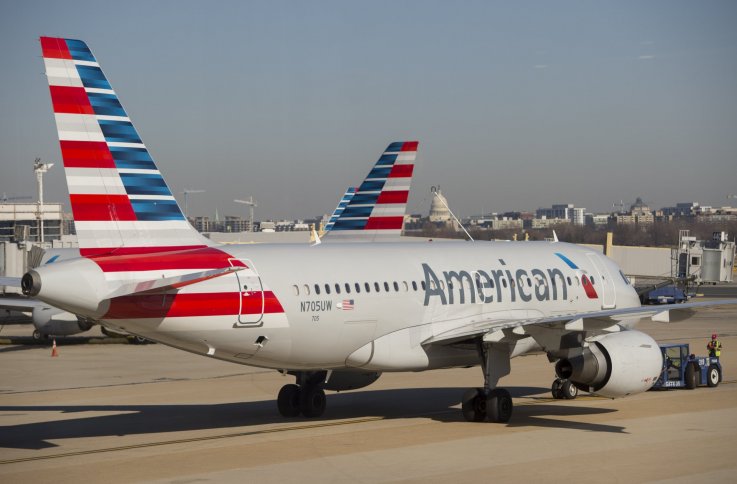 Noting that seating space felt limited on the flight, Phillips, 28, said the woman beside her "spent the entire 45-minute flight making an active scene" because their arms were touching, "loudly asking if I could 'move over' on a plane so small everyone's carry-on bags had to be valeted." "It was awful," she added.
Phillips said she "decided to take a picture and video to document the incident" before getting off the plane to board a shuttle transporting passengers to the airport.
"While I'm on the shuttle this woman lied that I assaulted her and the American Airlines flight attendant called the cops to remove me from the shuttle bus," Phillips continued in the Twitter thread.
Phillips said she felt the white woman on the plane "knew she was wrong."
"She knew I was going to hold her accountable with my pictures and that's when she decided to pair up with the white American Airlines flight attendant to call the cops on me after I was already off the plane and on the shuttle to go home," Phillips said.
She added that while she was waiting on the shuttle another passenger asked her if she was OK, to which she replied, "no." "I asked the woman, 'will you take my number? And if something happens to me, please record it and send it to me,'" Phillips wrote on Twitter, adding that her phone was dying and she "didn't want to die without proof."
Phillips said that when an officer, who she noted was a white man, arrived, she watched as he spent several minutes speaking with the woman who had been seated beside her and the flight attendant who initially called police.
"He then walked over to me and asked me to step off the shuttle," Phillips wrote, adding that she complied.
When the officer asked her for her I.D., Phillips said she questioned whether he had asked the other passenger involved in the incident for her I.D. "He aggressively responded to me by saying, 'I'm not dealing with your abuse! Give me your I.D.!' I handed him my passport and he yanked it out of my hand," she said, adding that the officer then asked if she had "another form of I.D."
Phillips said when she asked if the officer wanted to know her version of events, he declined, saying in an "aggressive" tone "No! I'm investigating this as an assault."
"I very calmly said, 'wow, ok.' I backed up and made sure my hands were visible, which upset the officer as well and he called in for an additional cop."
Phillips said that a gate manager, who arrived with the second officer, was her "saving grace." She said the gate manager, who was black, was the first person to ask her "What happened?"
The podcast co-host said she told the gate manager her account, but said the second officer involved said he wanted to speak with her about her "behavior" with the first officer. The second officer also allegedly told her police were required to speak with the other passenger first because she was the "victim" despite the fact no crimes were committed.
Phillips said she was able to leave after asking police whether she was being "detained" or not, adding that she left "deeply terrified" and used the last 2 percent of her battery to call a friend "to tell her where I was and what to do if something happened to me."
A spokesperson from American Airlines told Newsweek in a statement that the airline called law enforcement upon landing at Ronald Reagan Washington National Airport at the request of a passenger, but did not state which passenger asked for police to be called.
"American did not request law enforcement, we requested law enforcement on behalf of another passenger who requested it," the spokesperson said.
They said the airline has reached out directly to both customers involved for more information since Thursday.
The airline also tweeted in response to Phillips's Twitter posts, writing: "We want to make the world a smaller, more inclusive place" and asking her to message the company with more information, as well as her contact information.
A spokesperson from MWAA confirmed that police responded to a call from the American Airlines flight after a passenger "made a request for police assistance."
"The request followed a reported in-flight incident involving two passengers, which continued on an American Airlines shuttle bus at Reagan National Airport," the spokesperson said.
MWAA officers asked both passengers to get off the shuttle to speak with law enforcement, the spokesperson said.
Read more: Family sues American Airlines over daughter's death
However, police determined there was "no immediate threat to passenger safety," the spokesperson said, adding that no charges were filed and that "Both passengers continued on their way without further incident."
Phillips's experience has sparked outrage online, with more than 17,000 people retweeting her account of Thursday's incident on Twitter.
Bernice King, a civil rights activist and the daughter of Martin Luther King Jr., said Phillips's story was "hard to read and digest."
"I can't imagine what it was like to live it," she wrote on Twitter. "I'm sorry that you experienced this." Tweeting at American Airlines, King asked, "What steps are you taking to ensure that this doesn't continue to happen?"
American Airlines did not appear to respond to the tweet.
Phillips has yet to respond to a request for comment from Newsweek.
American Airlines Passenger Says She Felt Targeted for 'Flying While Fat and Black' | U.S.