American Airlines Passenger Sustains Minor Injuries After Jump From Airplane At Arizona Airport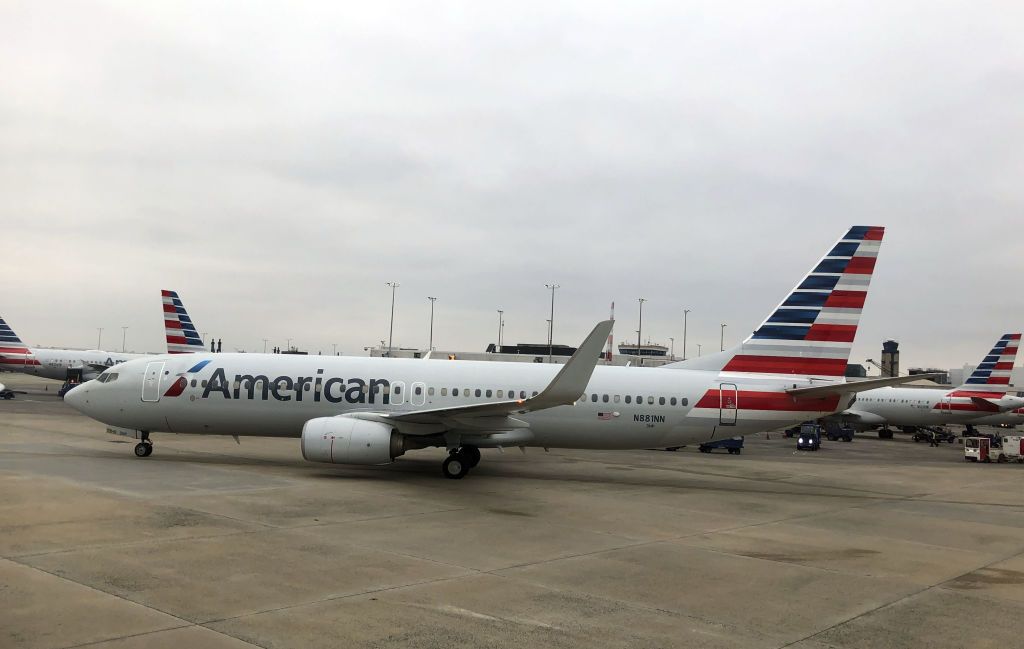 A passenger on an American Airlines flight attempted an early exit from the aircraft on Friday, jumping from the plane after it landed in Phoenix, Arizona.
The jump from the plane was prompted by the passenger's behavior on American Airlines Flight 1346 which landed just after 6 a.m. local time at the Phoenix Sky Harbor International Airport. According to the Arizona Republic, the passenger, whose name has not been released, became disruptive during the flight and led the flight crew to call for the police to meet the aircraft.
Hannah Johnson, another passenger on the plane, told the Republic that the male passenger became disruptive about an hour into the flight from Minneapolis, Minnesota by swearing and displaying aggressive behavior towards other passengers. Johnson said when flight attendants attempted to move the passenger to another seat and to keep him calm, but the man still tried to stand as the flight prepared to land.
"Once stopped, he tried to make a run for it, hitting various passengers, including me," Johnson told the Republic.
According to a statement from the Phoenix Police Department, the male also touched the faces of other passengers and sprayed an unknown liquid contained in a bottle on them.
The Phoenix police added that the man was brought to the front of the plane to exit first once the aircraft arrived at the gate.
"While waiting for the door to the jet way to open, the man opened the service door on the opposite side of the aircraft and jumped out. He landed on the ground approximately 10 feet below, sustaining minor injuries. Workers at the airport stopped the man, and he was taken into custody by Phoenix Police officers without incident. He was transported to a local hospital to be treated for his injuries," the police department's statement said.
Passengers on the plane declined to press charges against the man; however, he could still face trespassing charges for his jump onto the tarmac.
It isn't the first time that airline passengers have experienced a strange or dangerous flight. Earlier this year, two men engaged in a fight after a Ryanair flight landed in Spain which was reportedly started by another passenger not wearing shoes during the trip.
In February, a flight bound for Los Angeles was rerouted to Oregon after a man approached the cockpit and informed flight crew another passenger had a gun. However, it was the man's behavior, rather than the accusation of a gun on board, that led the pilot to divert the plane. It was later determined the man had ingested methamphetamine before boarding and there was no gun on the aircraft.