American Airlines Passenger in Wheelchair Abandoned in Airport Overnight After Her Chicago Flight Was Cancelled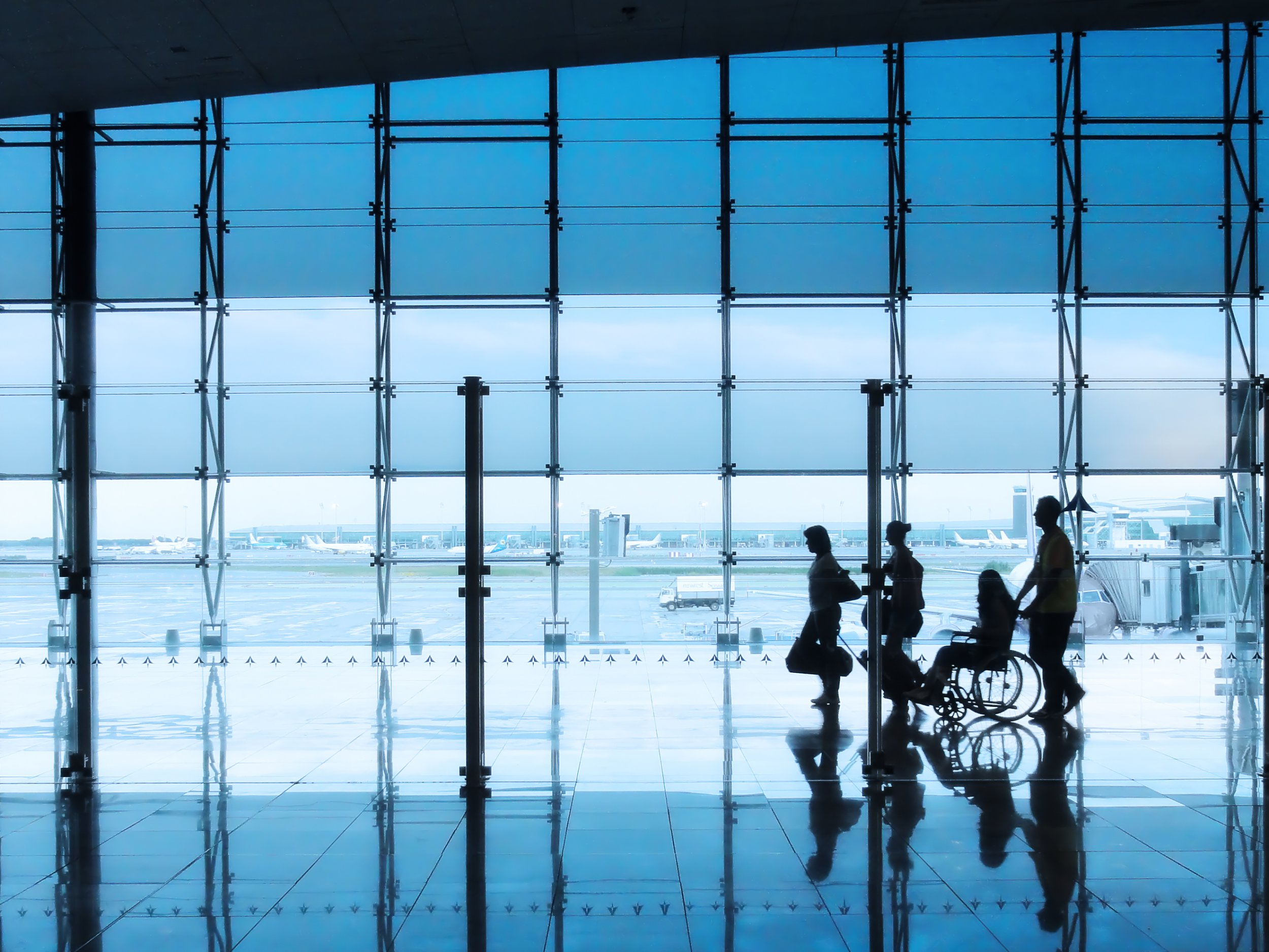 Airport staff left a 67-year-old woman alone in a wheelchair overnight after her flight was canceled.
Olimpia Warsaw, who has Parkinson's disease and diabetes, had flown from Detroit, Michigan, to Chicago's O'Hare International Airport to attend her ex-husband's funeral, CBS News reported.
An image from the incident shows Warsaw dressed in her funereal clothes, unattended at the airport.
Warsaw was due to fly back back to Detroit on Friday. With his own flight to catch afterwards, her son Claude Coltea first escorted his mother to her gate.
Read more: Southwest airlines apologizes for employee who mocked name of 5-year-old girl called Abcde
He told CBS he asked the gate agent whether the flight was on time. She replied yes, and told him "we'll take good care of your mom."
However, Warsaw's flight was canceled. The airline assigned Warsaw a porter and offered to put her up in a hotel room, according to her family. But staff refused to take her to the facility. And due to her ill health, Warsaw struggles to communicate and was unable to find her own way to the room.
When the porter's shift ended that night, he told Warsaw he could no longer offer his assistance and left her on her own.
Julian Coltea, another family member, told CBS Warsaw had to enlist the help of a "random passenger" to go to the bathroom because there were no porters.
Warsaw's family became worried when she didn't land in Detroit as expected and contacted American Airlines to check what had happened.
She already had gripes with the airline after they lost her luggage on her flight to Chicago, causing her to miss some of her ex-husband's funeral because she had to buy new clothes.
American Airlines admitted it had lost Warsaw, according to CBS News. Hours later, security tracked her down.
Claude said the family had expected someone to stop and think, "can we just make sure this human being is safe and then we can all go home."
"Not one person did that," he said.
American Airlines told Newsweek its team is "deeply concerned" about the incident.
"This is not the level of service we aspire to provide to our customers, and we apologize to Ms. Warsaw and her family for letting them down.
"We have launched an investigation with our Chicago team and the vendor we utilize that provides wheelchair services at O'Hare."
The spokesperson said the company is developing a process to ensure this does not happen again. The customer relations team has spoken to the family "multiple times," and team members met with the family in Chicago and Detroit on Saturday. Warsaw's ticket was refunded.
Chicago O'Hare International Airport did not immediately respond to a request for comment.
The airline told CBS News it apologized to the family, and are investigating the porter, who is not employed by American Airlines.
Earlier this year, American Airlines apologized after a mother was not allowed on a flight because her son with autism was feeling unwell.
The Halkuff family were heading to board their flight from Dallas to Kansas City on October 4 when 5 year old Milo panicked on the jet bridge when he saw aircraft's open plane door.
To soothe her son, Heather Halkuff laid on the jet bridge with his head on her lap.
By the time Milo was ready to board minutes later, airline staff said it was too late, according to Heather. She discovered her husband and their 16 year old son had already been kicked off the flight.
A spokesman for American Airlines told Newsweek the firm had apologized several times in person, and in lengthy phone calls. The airline offered the family alternative flights, and refunded the miles Adam had used to buy the trip.
"We offered additional assistance," a spokesman said. "We are upset Milo wasn't able to take this trip."
This article has been updated with comment from American Airlines.