American Airlines Pilot Arrested After Allegedly Being Drunk Before Flying, Causing Entire Flight to Be Canceled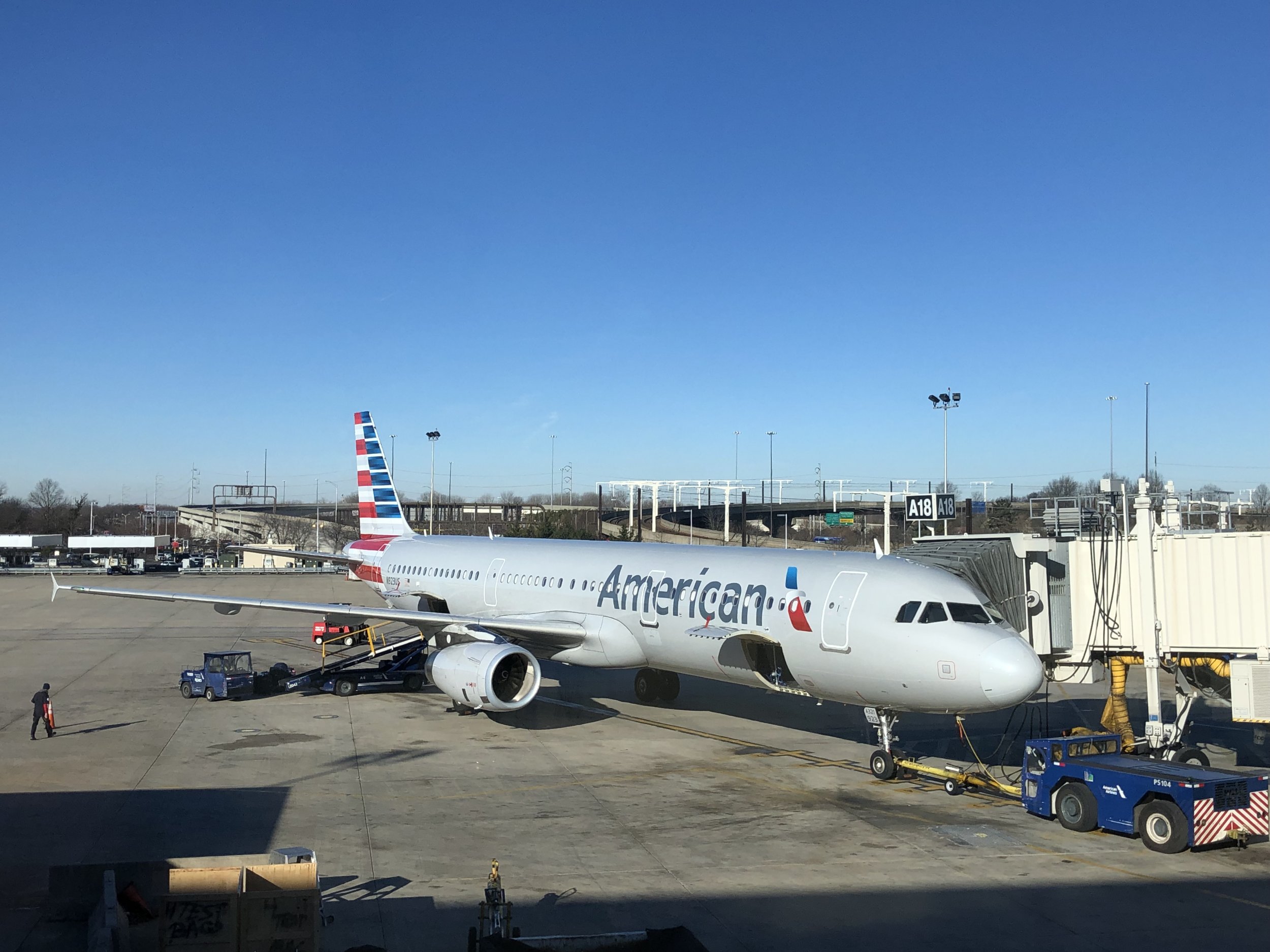 British police arrested an American Airlines pilot on suspicion of drunkenness, shortly before his U.S.-bound flight was set to depart.
Officers detained the 62-year-old at Manchester Airport in the northwest of England minutes before takeoff on Thursday, the Manchester Evening News reported.
The flight was scheduled to take off at 11.05 a.m. for Philadelphia but was canceled after police removed the pilot from the plane.
"Shortly before 11 a.m. today, police received a report that an airline pilot may have been under the influence of alcohol at Manchester Airport," a spokesperson for Greater Manchester Police said in a statement.
"Officers attended and a 62-year-old man was arrested on suspicion of performing an aviation function when over the prescribed limit of alcohol," the spokesperson said. "He has since been bailed pending further enquiries."
American Airlines said it was aware of the incident involving a member of its crew, according to a spokesperson.
"The employee was detained and the flight, AA735 to Philadelphia, has been canceled," it said. "Safety is our highest priority, and we apologize to our customers for the disruption to their travel plans. We have rebooked them on alternative flights.
"We are fully cooperating with local law enforcement, and further questions should be referred to them."
Last November, a Japanese pilot was arrested on suspicion of being drunk 50 minutes before his Boeing 777 flight from London's Heathrow Airport to Tokyo was set to take off.
Subsequent tests found that he had 189 milligrams of alcohol per 100 millileters of blood in his body, nearly 10 times over the legal limit for pilots.
The pilot, Katsutoshi Jitsukawa—who has since been fired—said he felt "abject disgrace" about the incident.
While pre-flight Breathalyzer tests are not compulsory, they may be required if someone suspects a pilot is drunk. Data from random tests conducted by the Federal Aviation Administration shows that, fortunately, such incidences of pilots turning up for flight intoxicated are rare: Of more than 13,000 random tests conducted in 2015, only 10 failed to pass, Quartz reported.
In the U.S., if pilots are found to be intoxicated while flying or attempting to fly, they can face a prison sentence of up to 15 years.