American Airlines Accused of Racial Profiling After Two Muslim Men Had Flight Canceled Because Crew Members 'Were Not Comfortable' Flying With Them
Two Muslim air passengers say they were targeted by the plane's cabin crew because of their race and religion.
Abderraoof Alkhawaldeh and Issam Abdallah say American Airlines should be investigated over a "humiliating" incident that took place while waiting for take-off on board a plane in Birmingham, Alabama, bound for Dallas, Texas on September 14.
The men, both members of the local Muslim community, were traveling separately. When onboard the flight operated by regional carrier Mesa Airlines, they spotted each other and waved. There was then a cabin announcement that the flight had been delayed.
While they were waiting, Abdallah went to the bathroom. He said when he came out, a flight attendant was standing by the door "like she was eavesdropping".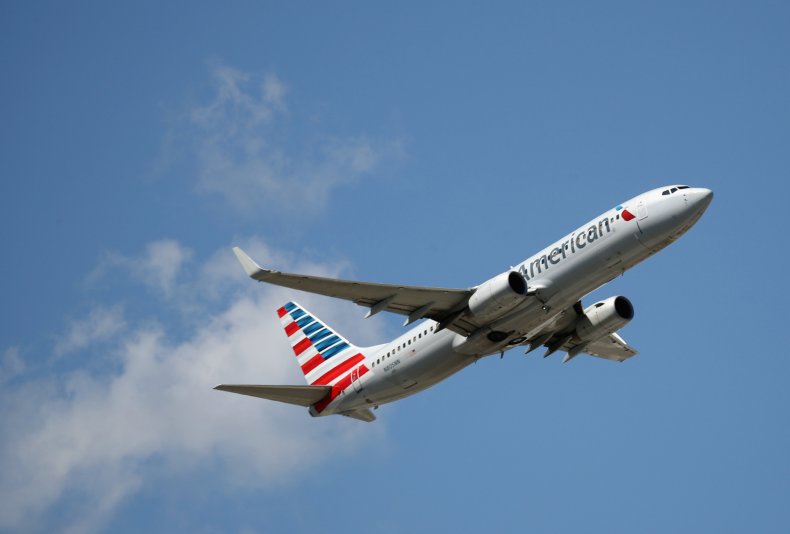 Passengers were then informed that the flight had been canceled and they had to leave the plane. They were put on another flight.
However, after disembarking, officers, including an FBI agent, approached the pair. They then took Abdallah into a private room where they questioned him.
When he demanded to know what was happening, Abdallah was told that airline staff had called the police because they were "not comfortable flying" with him.
They said they became suspicious when Abdallah "went to the restroom and... flushed twice."
"It was the most humiliating day of my life," he added.
The agent apologized and Abdallah was let go and put on a rescheduled flight, but he remained upset by the incident.
"I felt [they were] discriminating against my ethnicity, my religion," Abdallah said in a news conference organized by the Council for American-Islamic Relations broadcast on Facebook.
Alkhawaldeh said: "I have taken hundreds of flights and to be treated with such disrespect, suspicion, to be questioned in public and to be singled out and followed around in front of other airport customers—I am really worried as to what my next flying experience will be."
Imam Omar Suleiman, a community leader in North Texas who attended the press conference, told the Fort Worth Star-Telegram: "This happens often. Most of the time people do not step forward to talk about their experiences. Instead of just addressing this issue in isolation, American Airlines could use this opportunity to create protocols that stops this from happening all the time."
The two men have asked that the Department of Transportation carry out an investigation.
In a statement, American Airlines said: "We're committed to providing a positive experience to everyone who travels with us.
"Our team is working with Mesa to review this incident, and we have reached out to Mr. Alkhawaldeh and Mr. Abdallah to better understand their experience," the BBC reported them as saying.
The airline has faced accusations of discrimination before. Earlier this year, the airline had to apologize after it told a woman to hide her outfit.
Tisha Rowe, 37, said she was flying from Kingston, Jamaica, to Miami, Florida, with her 8-year-old son when she was told to cover up her "assets" in an incident she described on Twitter as being racially motivated. "We are policed for being black," she tweeted.
In 2017, The National Association for the Advancement of Colored People (NAACP) warned African-Americans they could face "disrespectful, discriminatory or unsafe conditions" with American Airlines, according to The New York Times.
This warning was lifted last July after the airline said it had given training to staff and put in a new complaint process.
American Airlines Accused of Racial Profiling After Two Muslim Men Had Flight Canceled Because Crew Members 'Were Not Comfortable' Flying With Them | U.S.