American Al-Shabab Fighter Arrested in Somalia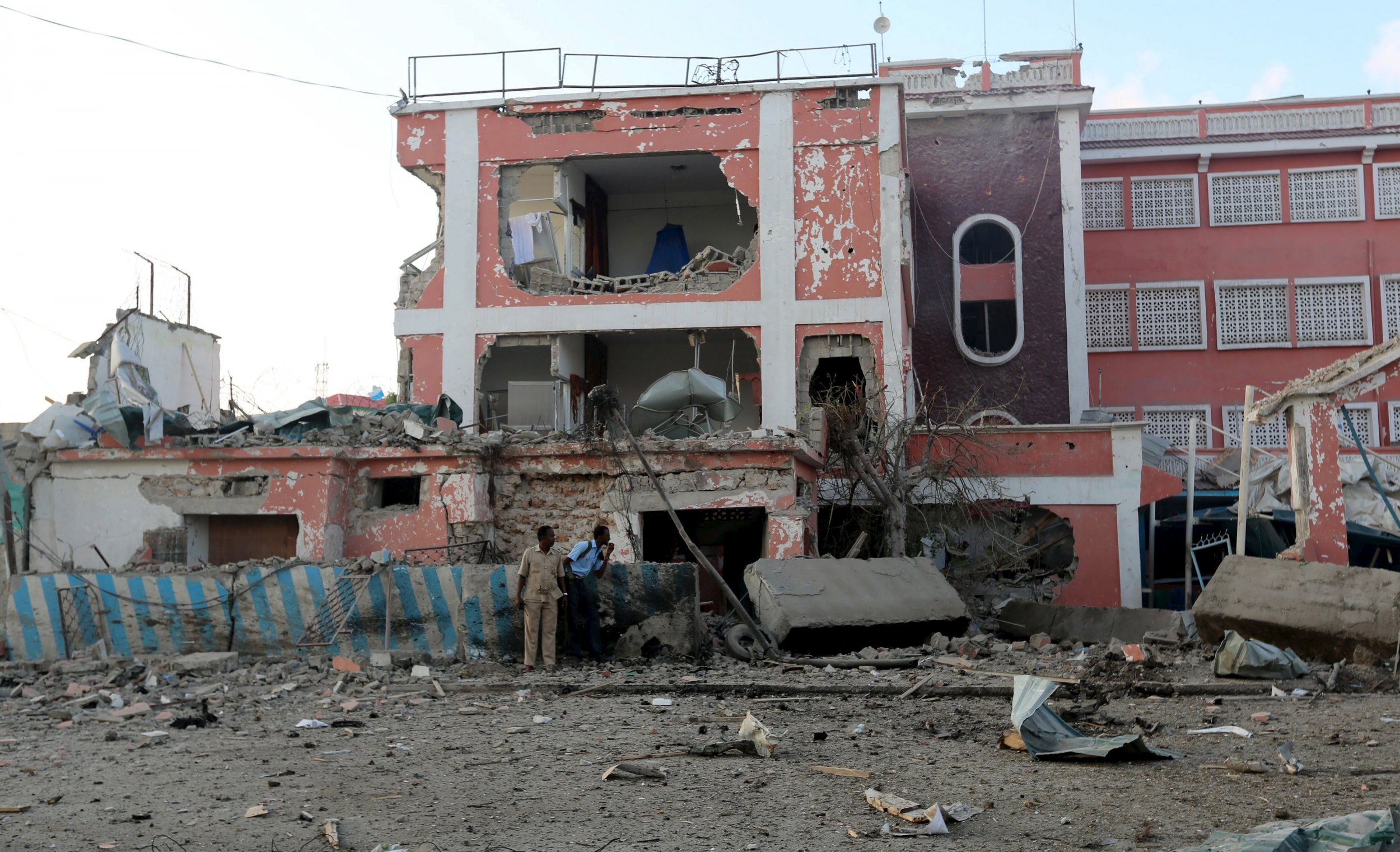 Somali authorities have arrested a U.S. citizen who fled the ranks of Al-Shabab following a dispute over his allegiance to the Islamic State militant group (ISIS), Al Jazeera reports.
The man, named as Abdul Malik Jones, reportedly gave himself up on Monday at a military base run by the African Union (AU) in Barawe, southern Somalia. According to the BBC, Jones had been a member of the Somali militant group—whose leader, Abu Ubaidah, has a $6 million U.S. bounty on his head—for "a very long time," according to Barawe District Commissioner Hussein Barre Mohamed.
Al-Shabab's ranks have been riven by disputes over whether the group should pledge allegiance to ISIS, following the example of other African militant groups such as Nigeria's Boko Haram. The Somali group has a long affiliation with Al-Qaeda and is considered to be its East African branch, but the rise of ISIS in Syria and Iraq has increased the appeal of switching allegiances for some within Al-Shabab.
Sources within Al-Shabab told Al Jazeera that Jones had expressed sympathies with ISIS and that several of his pro-ISIS colleagues had been killed. The group's leadership has previously threatened to "cut the throat" of any of member who undermines unity by pledging allegiance or expressing an affiliation to ISIS.
Al-Shabab remains active in Somalia and Kenya, where it claimed responsibility for an April attack on a university in Garissa in which almost 150 people were killed. Kenya recently ordered the closure of all its quarries in Mandera, which lies on the Somali border, over fears of an Al-Shabab attack.
The Pentagon said on Monday that a senior leader within Al-Shabab, named Abdirahman Sandhere, had been killed by U.S. airstrikes in Somalia on December 2, along with two associates affiliated to the militant group. The killing of Ukash "is a significant blow to Al-Shabab" and the U.S. will continue to work to "dismantle Al-Shabab and other terrorist groups who threaten the United States, [its] interests and persons," said Pentagon press secretary Peter Cook.