'American Aspiration': Kamala Harris Urges Citizens to 'See Beyond Crisis' in First Speech as VP
In her first speech as Vice President, Kamala Harris urged viewers to achieve the "American ambition" of "seeing through crisis" and making the nation more just for all.
She made her nearly two-and-a-half-minute speech during a segment of the "Celebrating America" inauguration TV special, hosted by actor Tom Hanks and featuring various entertainers.
"Even in dark times, we not only dream. We do. We not only see what has been. We see what can be. We shoot for the moon. And then we plant our flag on it," Harris said.
Citing the founding fathers who wrote the Bill of Rights, slavery-abolishing former President Abraham Lincoln, civil rights leader Martin Luther King Jr., female suffragettes who fought for women's' right to vote, as well as the parents, innovators and educators trying to improve their communities, Harris encouraged listeners to strive to work towards a better nation.
"This too is American aspiration," Harris said. "This is what President Joe Biden has called upon us to summon now, the courage to see beyond crisis to do what is hard to do what is good to unite to believe in ourselves, believe in our country. Believe in what we can do together."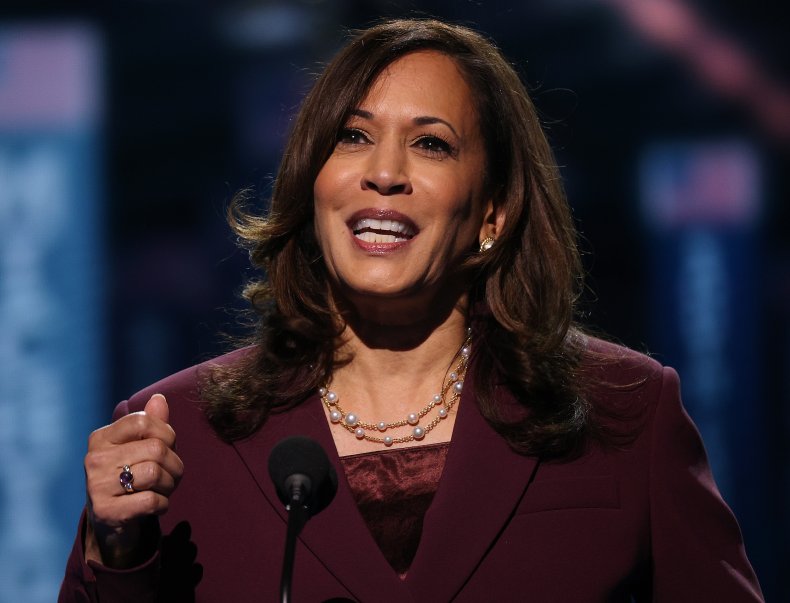 Harris made history on Wednesday after being sworn in as the nation's first-ever female Vice President, and also the first of Black and South Asian descent.
Just hours after being sworn in, Harris committed her first major act as vice president by administered the oath of office to Georgia Democrats Jon Ossoff and Raphael Warnock, as well as her California Senate replacement Alex Padilla. The swearing-in of all three senators effectively put the upper congressional chamber into Democratic-control.
As president of the Senate, Harris will help the Biden administration confirm Cabinet appointments and give Democrats control over key hearings and legislation.
Biden also delivered remarks during the "Celebrating America" TV special.
"This is a great nation," Biden said during his brief speech. "We're good people, and to overcome the challenges in front of us requires the most elusive of all things in a democracy: unity. Requires us to come together in common love that defines us as Americans—opportunity, liberty dignity and respect—and unite against common foes: hate, violence disease and hopelessness."
Biden said he has "never been more about America" because of his belief that the American people will rise to meet "the pandemic, economic crisis, racial injustice, the climate crisis and threats to our very democracy."
"The question is, are we up to it?" Biden asked. "Will we meet the moment like our forebears have? I believe we must, and I believe we will."
The TV special featured essential workers, highlights from four other historic inauguration speeches and also musical performances by Demi Lovato, Justin Timberlake, Bruce Springsteen, Jon Bon Jovi, Foo Fighters, John Legend, Katy Perry and others.
Newsweek contacted the White House for comment.