American Bar Association Slams Trump for His Attacks on 9th Circuit Court With Thanksgiving Message
The American Bar Association joined Chief Justice John Roberts in rebuking President Donald Trump for his recent attacks on the 9th Circuit Court, telling the president that an independent judiciary is something "we should all be thankful for."
ABA president Robert Carlson released a statement on Wednesday afternoon criticizing Trump's reaction to a federal court decision against the White House's newest asylum policy.
"The American Bar Association is committed to an independent, impartial judiciary that is free from political influence. An independent, impartial judiciary is critical to upholding our democracy and our system of government," Carlson said.
"We agree with Supreme Court Chief Justice John Roberts's observation that we do not have Obama judges or Trump judges, Bush judges or Clinton judges, and that an independent judiciary is something we should all be thankful for," he said.
Carlson added that "disagreeing with a court's decision is everyone's right, but when government officials question a court's motives, mock its legitimacy or threaten retaliation due to an unfavorable ruling, they intend to erode the court's standing and hinder the courts from performing their constitutional duties."
The president railed against the 9th Circuit Court after a federal judge in Northern California ordered a temporary restraining order against the Trump administration from barring migrants who cross the southern border illegally from seeking asylum.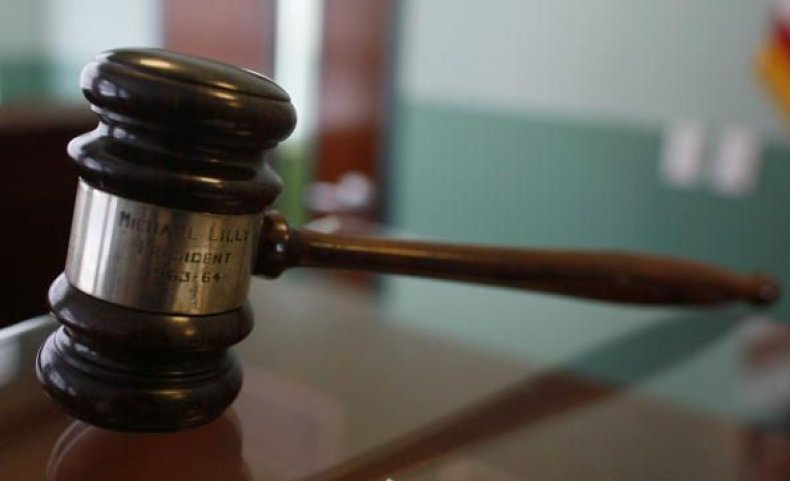 After the decision was made earlier this week Trump went on a tear, accusing the judge of being an "Obama judge" and falsely claimed that every case that goes to the 9th Circuit is an "automatic loss no matter what you do."
The court's ruling puts a pin in the president's plan to turn away the approaching migrant caravan. Trump made the caravan a key issue in the midterm elections and has sent nearly 6,000 troops to the border to prepare for the migrants over the Thanksgiving holiday.
During a phone call to the troops on Thanksgiving Day, Trump continued his negative rhetoric on the court system. He said that the courts had "become a big thorn in our side" and that it's "a terrible thing when judges take over your protective services."
Chief Justice Roberts took a rare step as a sitting member of the Supreme Court and offered a stunning challenge to Trump on Wednesday, arguing that America has "an extraordinary group of dedicated judges doing their level best to do equal right to those appearing before them."
The American Bar Association agreed with Roberts, adding, "As we celebrate this Thanksgiving holiday, let us all count our blessings as Americans–free speech; free press; an independent, impartial judiciary; and the ability of every person in our country to stand up and speak out in favor of the rule of law."