These American Beach Towns Have the Most People Year Round
Americans make more than 400 million visits to the beach every year, according to The United States Lifesaving Association.
The beach towns listed below attract the largest number of visitors all year round, according to local tourist board data.
Panama City Beach, Florida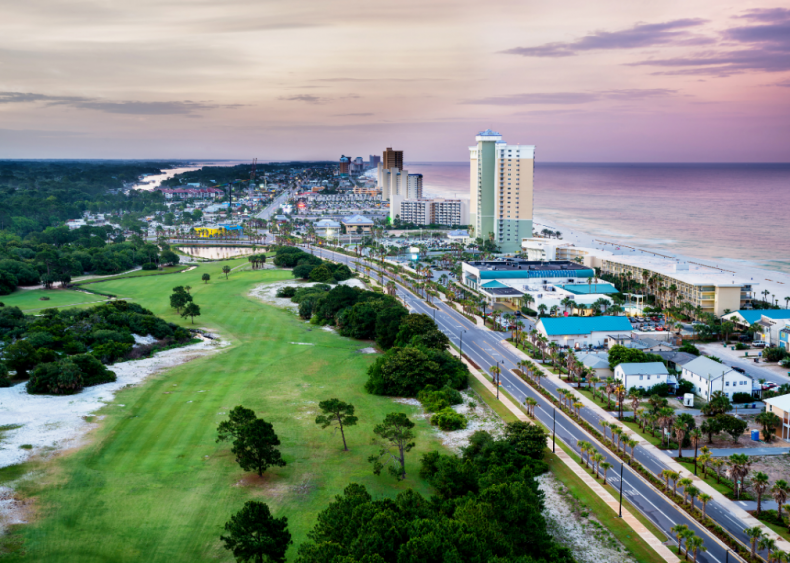 The Sunshine State's tourist board, Visit Florida, says that according to data from Arrivalist, "during the first 8 months of 2021, the top most visited beach towns in Florida have been Panama City Beach, Fort Lauderdale, and St. Petersburg." The list was the same in 2020.
Panama City Beach has been named the top 3 beach in the United States by TripAdvisor. Here visitors are welcome to enjoy 27-miles of stunning beaches as well as wonderful dinning experiences or fabulous retail and entertainment in Pier Park, Panama City Beach's premier shopping and entertainment destination.
Fort Lauderdale, Florida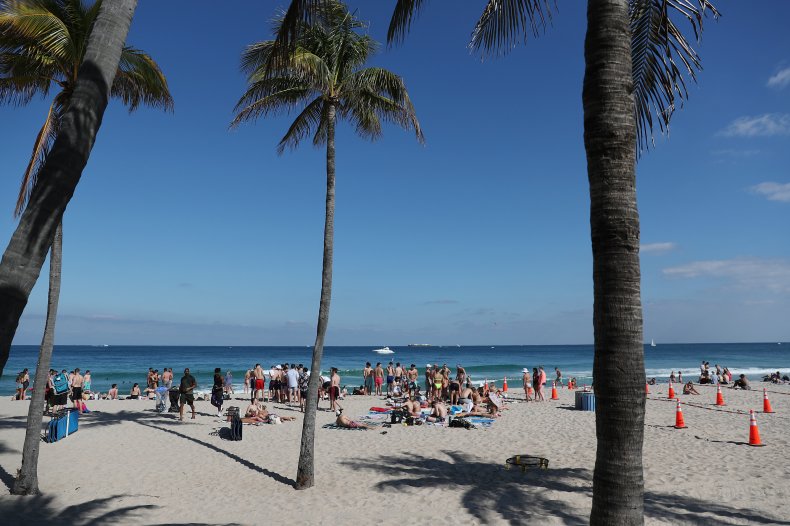 Fort Lauderdale is one of the top three most visited beach towns in Florida in 2021, 2020 and 2019 on the report of Arrivalist.
Blue Wave certified since 1999, Fort Lauderdale Beach, is the first place to check out when visiting the city. Also known as "The Venice of America," visitors love the beautiful golden sand and the many stores and restaurants, particularly dining al fresco on Las Olas Boulevard while people-watching.
St. Petersburg, Florida
"The Sunshine City" located at the base of the Tampa Bay peninsula in Pinellas County, holds the Guinness World Record for the most consecutive days of sunshine at 768 days.
In downtown St. Petersburg you will find anything you need, bars, restaurants, shops as well as plenty of events and cultural attractions. St. Petersburg is home to the Salvador Dali Museum, and beautiful Fort De Soto Park. For those who like to keep it simple, admiring beautiful Tampa Bay from downtown St. Pete is always a great option.
Santa Monica, California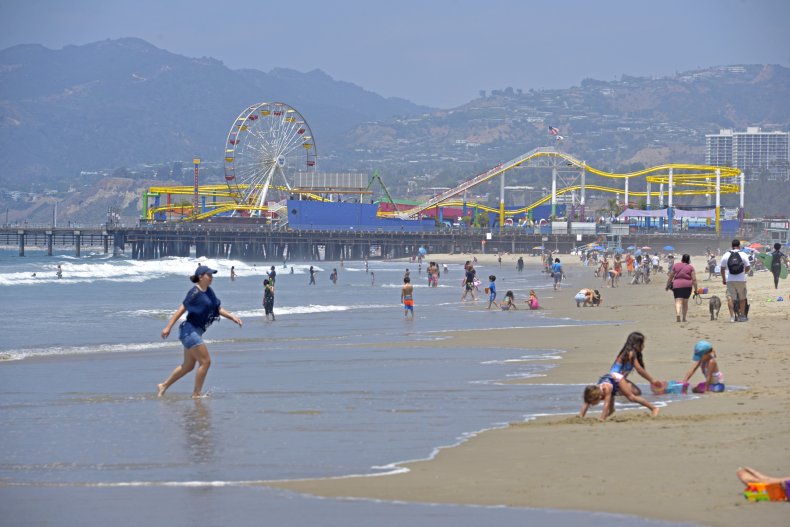 Just north of Venice Beach and about 30-minute by car from Los Angeles is the unique beachside city of Santa Monica.
In 2019, before the pandemic started, Santa Monica was getting 8,413,100 annual visitors who just like locals, love the year-round the Mediterranean climate. It does get busy at the Santa Monica's pier, amusement park, retail promenade and Muscle Beach, but the vibe is mainly positive and happy.
Newport Beach, California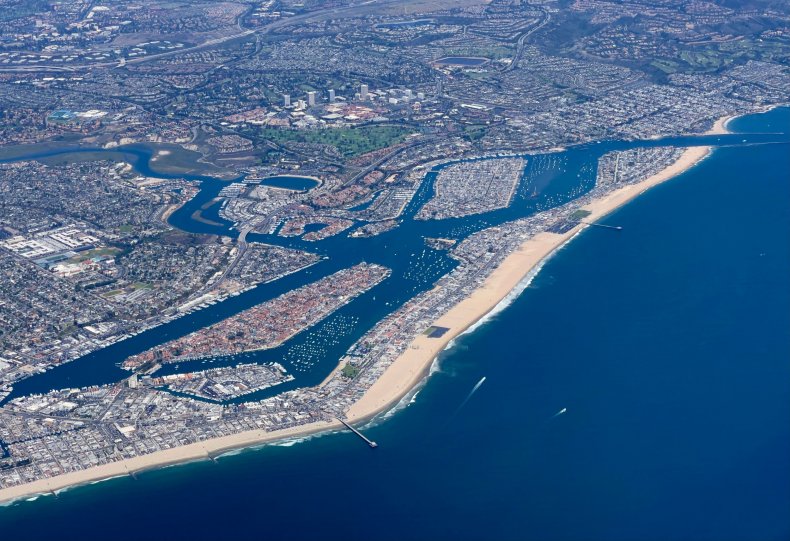 One of the wealthiest enclaves in Southern California, this stretch of Orange County with mild climate and beautiful beaches draws nearly 10 million visitors each year. As described by Visit California, in Newport Beach "old California charm meets modern glamour."
Known for its many events, active boating harbor and over 400 restaurants, Newport Beach is the permanent home to around 86,831 people.
Huntington Beach, California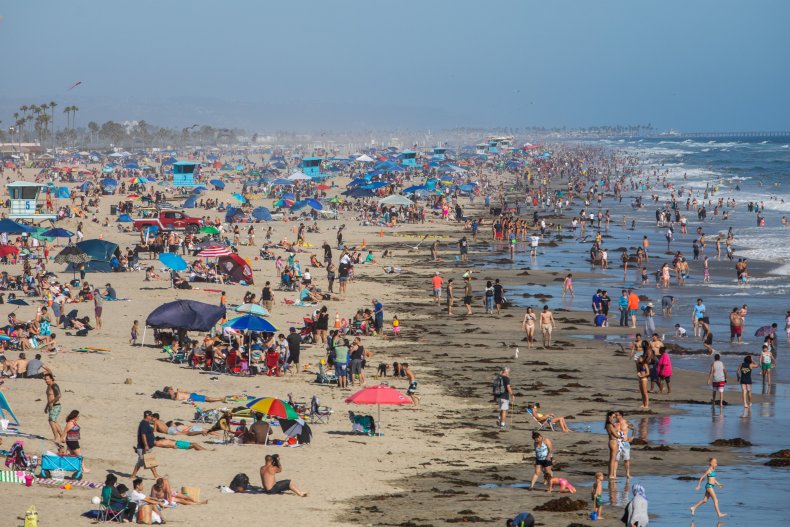 Known as Surf City, this Orange County beach is one of the most visited beaches in California, according to the city of Huntington Beach, it draws more than 11 million visitors to the city each year.
Visitors love the nearly 10 miles of sand, the casual lifestyle and the many restaurants, bars and retail stores.
Myrtle Beach, South Carolina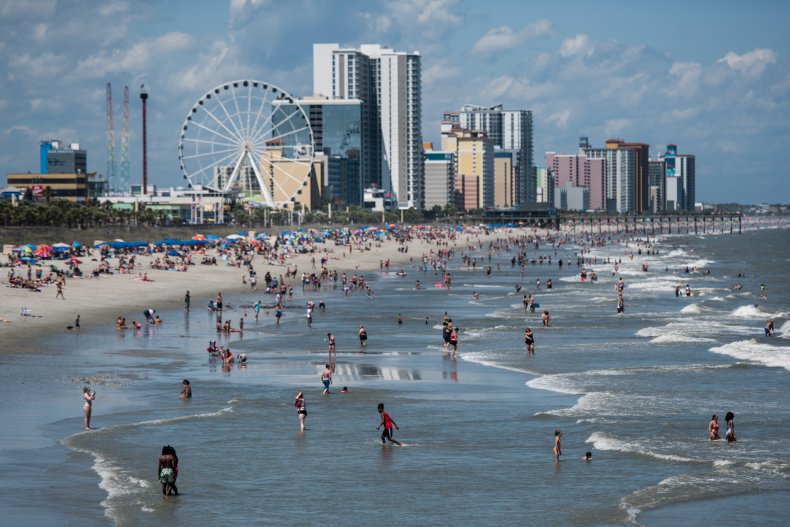 The Myrtle Beach area, popularly known as the Grand Strand, welcomes more than 19 million visitors annually, according to Visit Myrtle beach.
Myrtle Beach area is the jewel of South Carolina attracting many families to its long stretch of sand, variety of entertainment options, including an amusement park, Ferris wheel, and plenty of eateries.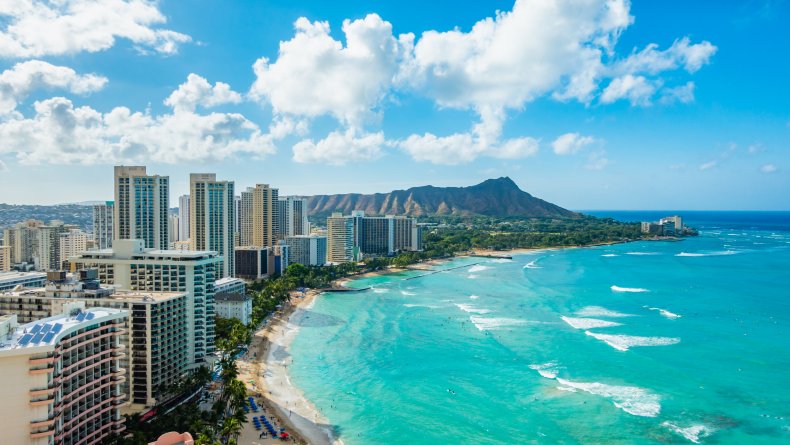 Waikiki, the Honolulu neighborhood on the south shore of the island of Oahu, is a very popular destination and one of the most visited destinations in Hawaii.
According to figures from Hawai Tourism, in 2019 the average daily census indicated that 114,596 visitors were on O'ahu on any given day. The majority of those on Waikiki beach.
This Hawaii beach town attract hordes of tourists to its nearly two miles of golden sand, palm trees and plenty of options for those looking for entertainment and a fun holiday.
Gulf Shores, Alabama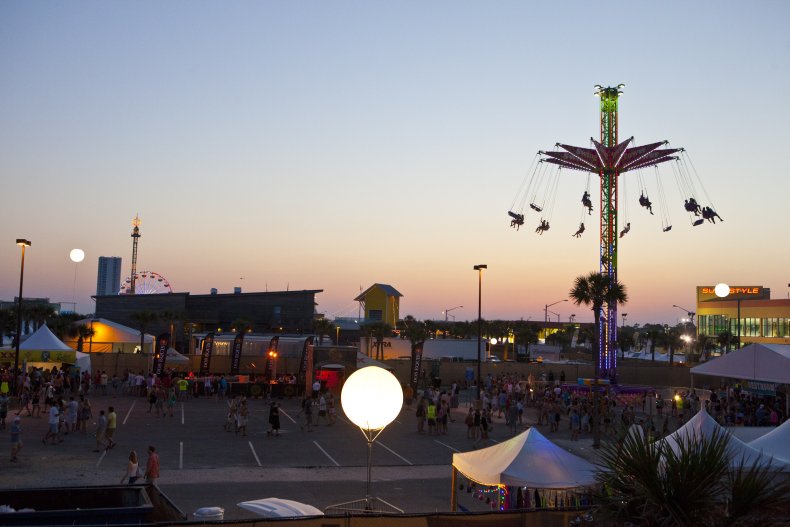 The city of Gulf Shores is Alabama's main beach area, each year, the 32 miles of sugar-white sand beaches along the Alabama Gulf Coast attract nearly 7 million visitors.
It is popular with families and college youngsters during spring break and whereas the long white-sand beach can get crowed, there is plenty of options for visitors to do during the day and night including an amusement park, zoo, chain eateries, championship golf courses, watersports and zip lines.
Ocean City, Maryland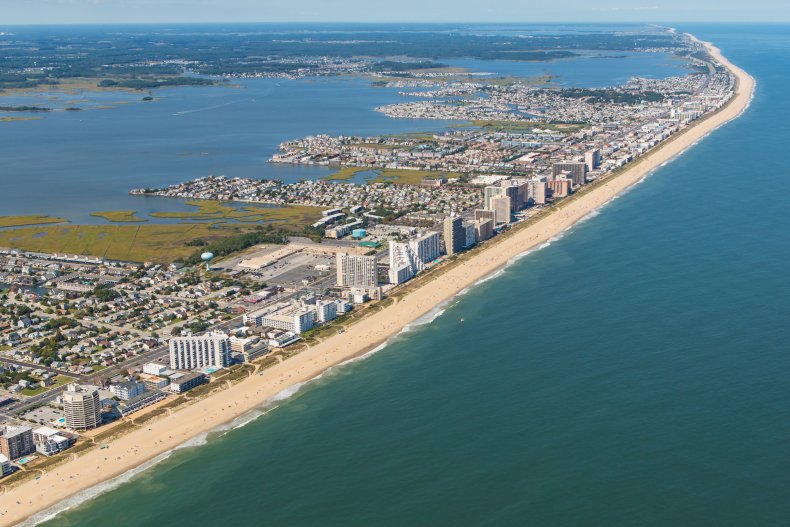 The whole city encompasses 4.5 square miles, and is home to around 7,000 citizens. However, according to Ocean City official site , they host about 8 million visitors annually, who are attracted to the 10 miles of beautiful sparkling sand.
Ocean city has more than 25,000 condominiums, around 10,000 rooms and more than 200 restaurants, so plenty of options for every budget.
Virginia Beach, Virginia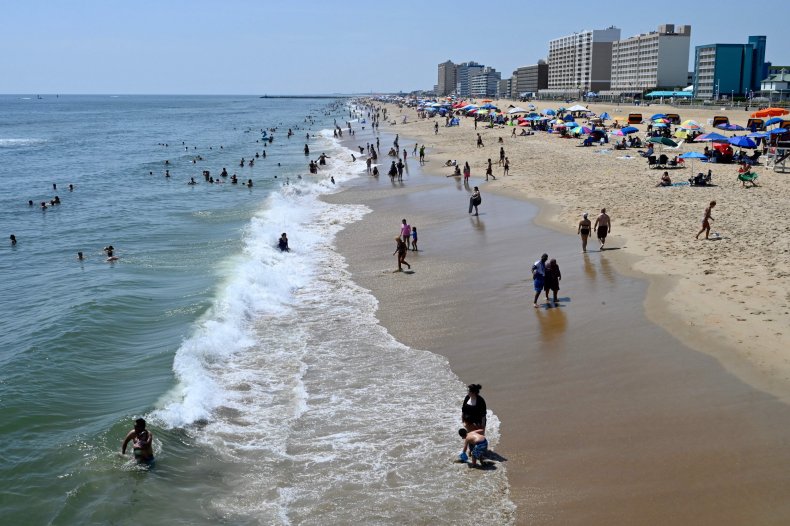 This coastal city welcomes nearly 10.1 million overnight visitors each year as per official figures. Virginia beach is home to miles of white-sand beaches and hundreds of hotels, motels, and restaurants along the Atlantic Ocean and Chesapeake Bay. No surprise then that the tourism and hospitality industry are two of Virginia Beach's largest industries.