American Bus Companies Hold Rolling Rally in Washington, Call for $15 Billion Bailout
American bus companies will stage a "rolling rally" in Washington, D.C. today, pushing lawmakers for a $15 billion industry bailout package.
The rally, organized by the American Bus Association and United Motorcoach Association industry groups, is slated for 10:30 a.m. and will begin at the Audi Field stadium.
Organizers expect 800 buses from companies across the country to be involved in the "Motorcoach Rolling for Awareness" rally, which is due to pass Capitol Hill before circling the National Mall.
The American Bus Association posted a video of the convoy heading to Washington D.C. on social media last night, with buses pictured carrying signs that read "#BusesMoveAmerica" and "100,000 jobs lost, $8 billion lost revenue."
"We have a lot of advocates from every state in the country in DC, and we're expecting them to continue to raise their voices," American Bus Association CEO Peter Pantuso said in an emailed statement. "The rally is to help amplify their voices, and help Congress and the White House understand how vital the motorcoach industry is to the United States.
"This industry has been devastated and is not expecting to return to normal operating levels for years."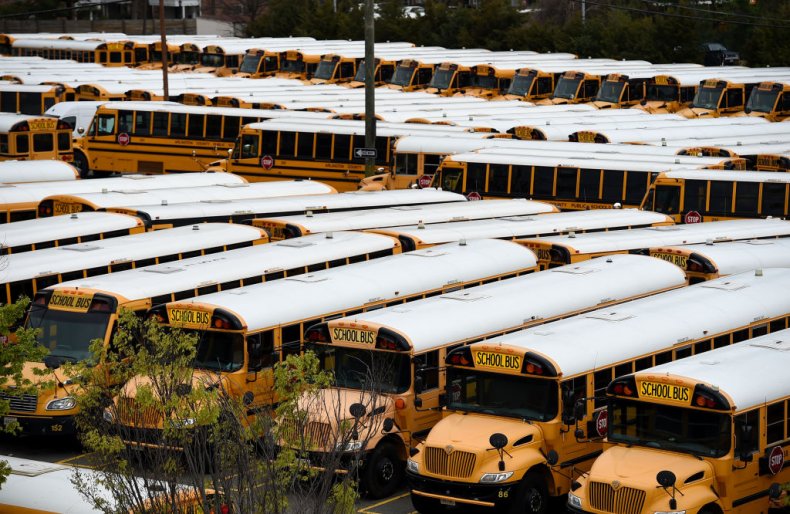 Motorcoach industry groups are pushing lawmakers to provide the sector with $15 billion of grants and loans to save jobs and prevent businesses going under amid the coronavirus pandemic.
Under the 1,800-page HEROES Act coronavirus stimulus package put forward by House Democrats on Tuesday, intercity bus services would be eligible to apply for part of the $4 billion of grants earmarked for transit companies.
In a statement released yesterday, Pantuso said: "The $750 million grant funding available to a number of rural intercity bus service providers is a great start, but it's not enough to save jobs and an industry that provides essential and diverse services to every walk of life in America.
"We move commuters to work everyday, school children to school and class trips, and the military and their equipment and other scheduled services not covered by the funding."
He later added: "The industry and its workers need $15 billion in grants and loans to ensure that our 3,000 businesses who employ nearly 100,000 people will still be here when Americans need and want to travel again."
Newsweek has contacted the American Bus Association for further comment and will update this article with any response.
The rolling rally in Washington comes two weeks after an American Bus Association report warned that the motorcoach industry stood to lose billions of dollars as demand fell amid coronavirus lockdowns.
According to the research, bus companies across the country stand to lose a combined $4.7 billion and more than 27,000 jobs—even if shutdowns are largely lifted by the end of this month.
In a worst-case scenario projection that lockdowns continue until the end of this year, the American Bus Association estimated that more than 82,000 jobs would be lost, along with $14.2 billion in sales.