American Capitalism is Dying. Nepotistic Investors are to Blame | Opinion
American capitalism is crumbling, with millions cut off from the ecosystem of business startups, scale ups and investment that the privileged few take for granted.
We need to be nurturing and building a wider pool of entrepreneurial talent if we want to stimulate economic growth from the bottom up. That starts with replacing the Ivy League fraternity culture of many investors with a transparent, meritocratic and tech-enabled VC ecosystem.
If we get this right, we could be entering a golden age of entrepreneurship: Many of the newly unemployed are opting to start their own businesses, with 804,398 new businesses being started in 2020, compared with an average of approximately 700,000 in previous years.
In theory, many of these businesses have the potential to grow and even float on the stock market in several years' time. The best are likely to be supported by VCs, who ensure that the best, most promising founders and startups succeed while the "survival of the fittest" mechanism weeds out the less promising ventures. In theory, this is a meritocratic system open to all—like Shark Tank.
That's the theory. However the reality does not reflect this entrepreneurial utopia. In 2019, the failure rate of startups was around 90 percent—21.5 percent of startups fail in the first year, 30 percent in the second year, 50 percent in the fifth year and 70 percent in their tenth year. Even a casino's odds seem better than this. So why is the startup success rate so low?
The answer does not lie in a lack of investment capital. In the U.S., 2020 was, despite the pandemic, a record year for venture capital investments with a total of $130 billion invested in high-potential, non-listed companies.
It seems the investment process is imperfect and biased, leading too many VCs to back the wrong businesses. The VC world is notoriously an ex-Ivy League boy's club. The startups that tend to receive investment come from a tiny corner of America's demographic. According to Axios, as of 2018, women make up fewer than 9 percent of all decision-makers in the VC industry. This is not to mention the lack of racial diversity: Only 1 percent of startup founders are Black.
The disparity of investment applies not only to gender and race, but geography. In 2018, only four of the 50 states attracted 80 percent of the total VC funding. What can we conclude from this? Is it only the white males who live in California, Massachusetts, New York and Texas who create promising businesses? What seems more likely is that the VC ecosystem is geared up to serve this demographic, and this desperately needs to change.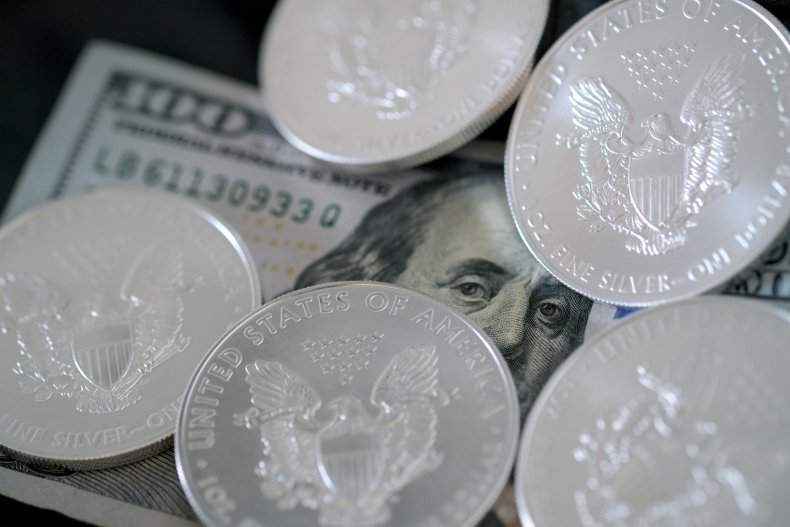 This isn't about deliberate bias or prejudice—investors care about returns more than anything else. But the VC world lends itself to the natural confidence of an Ivy League graduate. The ability to shmooze and persuade seems to be a greater indicator of attracting investment than raw business metrics.
There may be unconscious bias at play: Former VC at Venrock Richard Kerby wrote a blog post that pointed out that venture capitalists were largely male (82 percent), nearly 60 percent were white males and 40 percent of his survey respondents went to two schools, Harvard University or Stanford University.
We tend to trust those who look most similar to us. It isn't surprising then that in 2020, 90 percent of founders receiving VC investment were male, 72 percent were white, 35 percent were based in Silicon Valley and 14 percent were Ivy League educated.
VC investment is often based on trust and personal chemistry. However, relying solely on trust is clearly problematic if not backed up by reliable, transparent business data.
Persuasion, through slick PowerPoint presentations and polished public speaking skills, does not equate to business potential. A mortgage broker never requests a pitch as to how you plan to repay your mortgage. They look at cold hard metrics. A car insurance provider would never say, "I looked into his eyes and instantly I knew he was a low-risk driver." It is, however, on this basis that VC investment continues to be allocated.
What we need is a system whereby VCs can evaluate different businesses based on objective, verified data including market opportunity, product, financial records and legal status. By looking at cold hard statistics that can generate a general credit-worthiness score, a VC can identify high-potential companies built anywhere, by anyone.
Such an innovative approach and a credit-system—a FICO score for startups—would mark a paradigm shift in the world of investing. More promising startups could be identified and developed. VCs would have a wider pool of talent to choose from.
And true capitalism would emerge and rebuild America's economy, driven by data that identifies business opportunities—not alumni networks.
Alex Mojtahedi is the founder and CEO of Peachscore, providing "FICO (credit) scores for startups," to enable better investment decisions. Previously, he was the managing director of Plug and Play Tech Center, which is the world's largest startup accelerator and the most active venture capital in the United States.
The views expressed in this article are the writer's own.