Congress Again Exempt From Some Republican Health Plan Cuts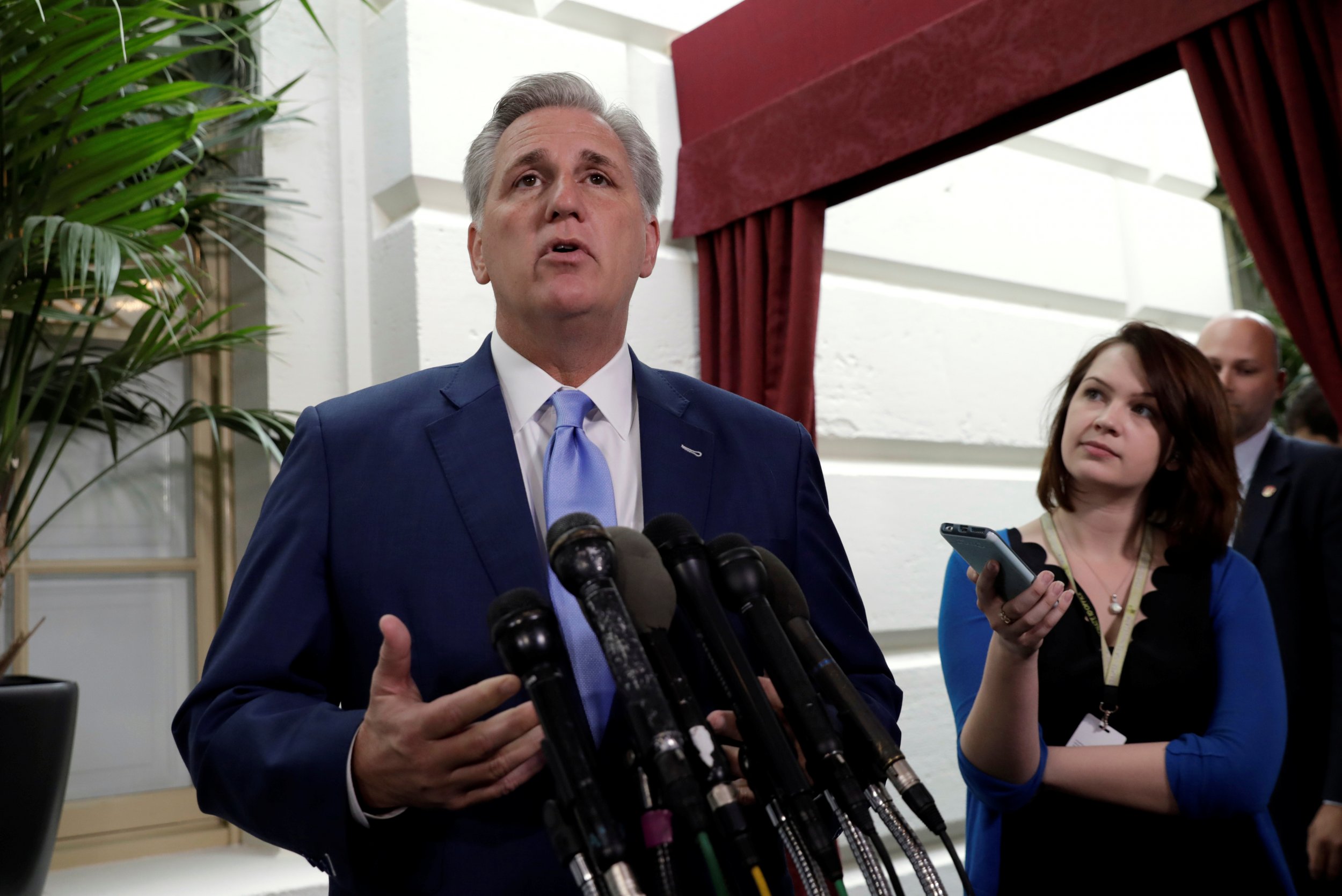 With hours to go before the latest vote on repealing and replacing the Affordable Care Act, it appears members of Congress and their staff would be exempt from losing some popular provisions of the health coverage available under Obamacare, as it is popularly known.
House members on Thursday will vote on the latest iteration of the Republican-backed bill, the American Health Care Act, in another attempt to overhaul the U.S. health care system. As of Wednesday night, an amendment included in the bill would allow states to waive certain Obamacare requirements, including coverage for pre-existing conditions, maternity care and mental health care. However, members of Congress and their staff, who are currently required to buy insurance through the marketplace just like every other Obamacare enrollee, would not be affected by these changes, Vox reported.
Related: Trump struggles to rally moderate Republicans on healthcare vote
After that report surfaced, Representative Tom MacArthur, author of the amendment, said he would close the loophole. However, it will be inserted into a separate piece of legislation.
The American Health Care Act also differs from the Affordable Care Act in a number of other ways. While it still would allow people up to the age of 26 to remain on their parents' health plans, insurers would be able to charge older patients up to five times as much. Additionally, companies with 50 or fewer employees would no longer have to provide health insurance.
With lawmakers scrambling to pass the bill, others have been digging deeper into the legislation. The Wall Street Journal reports that many people who have health insurance through their employers "risk losing protections that limit out-of-pocket costs for catastrophic illnesses," thanks to a little-noticed provision in the bill. Roughly half the U.S. population, about 160 million people, obtains its insurance through employers.
An Affordable Care Act repeal would also affect special education, because the American Health Care Act would slash Medicaid outlays. Medicaid has long helped school districts cover the costs of helping students with disabilities, but as The New York Times reports, "states would no longer have to consider schools eligible Medicaid providers." Thus, those schools would not be entitled to reimbursements from Medicaid.
House Majority Leader Kevin McCarthy said on Wednesday he believes the Republican Party has enough votes for the bill to pass. If it does, the bill will move on to the Senate.