American Children Live In 'Immeasurable Fear' Because Assault Weapons Are 'Still On Our Streets,' 2020 Democratic Presidential Hopeful Eric Swalwell Says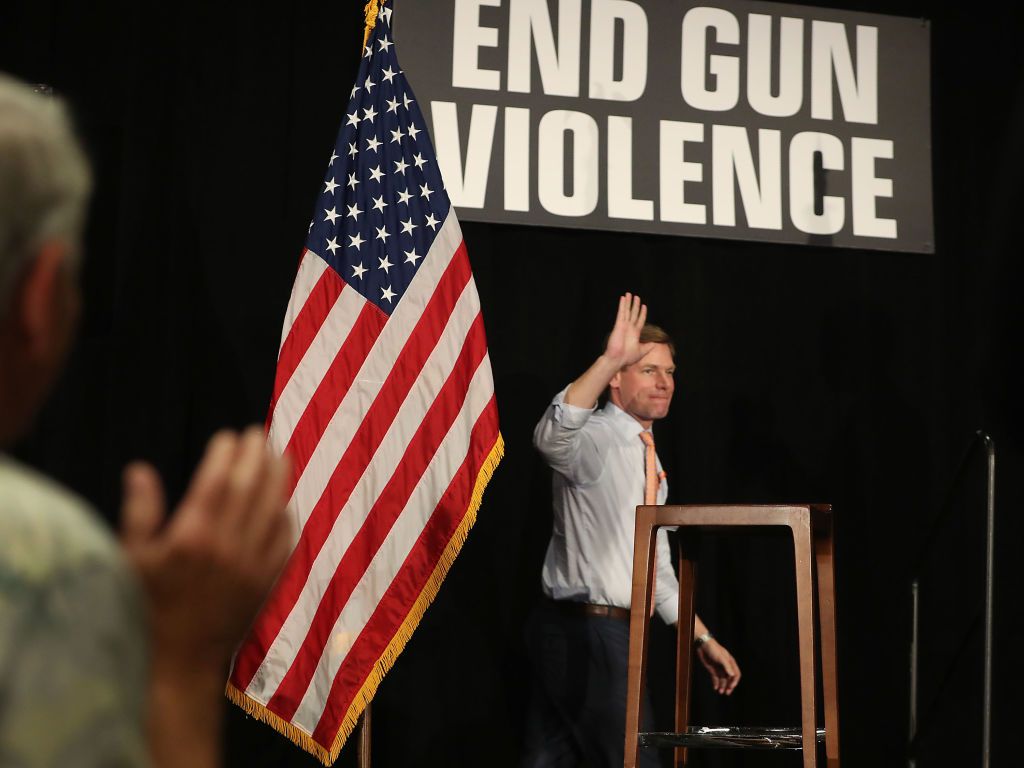 Democratic Representative Eric Swalwell, who launched his 2020 presidential campaign last week, has called out the government's inaction to address gun violence across the country.
On Sunday, Swalwell appeared on CNN's State of the Union with host Jake Tapper to discuss his views on various social and political issues. On the issue of gun violence and mass shootings, the congressman, who represents California, said serious reforms are necessary.
As Tapper pointed out, Swalwell has made gun control a "central issue" of his campaign. "It's not just the violence that they've caused, it's the fear, the immeasurable fear, that our children live in because they're still on our streets," Swalwell said, explaining why he wants to ban possession of military-style semiautomatic assault weapons. "I want to get rid of that fear."
The congressman pointed to strict gun laws passed in Australia and recently in New Zealand as examples for the United States to emulate.
"I want to do what Australia did and what New Zealand just recently did," he said. "I think this issue just needs some bold leadership to do it."
He also said he wants Americans to keep their firearms, except for the most potentially lethal, military-style weapons. "I want the most dangerous weapons, these weapons of war, out of the hands of the most dangerous people," he explained.
"I also want background checks," he added. "So do 73 percent of NRA members."
Although it's unclear which specific poll Swalwell was referring to, surveys have consistently shown that a large majority of Americans support background checks for gun buyers before they make the purchase, according to PolitiFact. Some of the polls have also included small samples of NRA members, showing more than 70 percent supported background checks as well.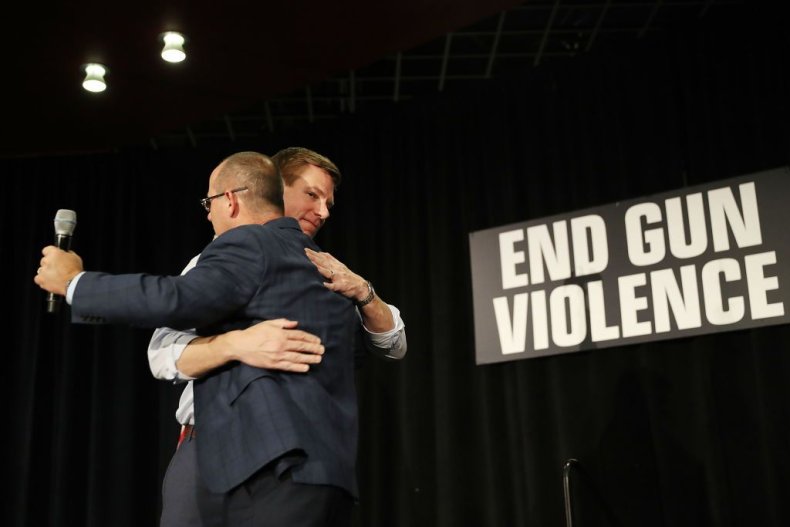 Proponents of stricter gun laws frequently point out that the U.S. has the highest rate of gun violence among developed countries. There are about 250,000 gun violence deaths per year around the world, with just six countries making up more than 50 percent of those deaths. Those nations are Brazil, Mexico, Colombia, Venezuela, Guatemala and the United States. As of 2016, the U.S. ranked second on that list after Brazil, with more than 37,000 gun deaths.
Critics of stronger gun laws point out that that the vast majority of gun owners are responsible and law-abiding citizens. They also cite the Constitution's Second Amendment, which guarantees "the right of the people to keep and bear Arms."