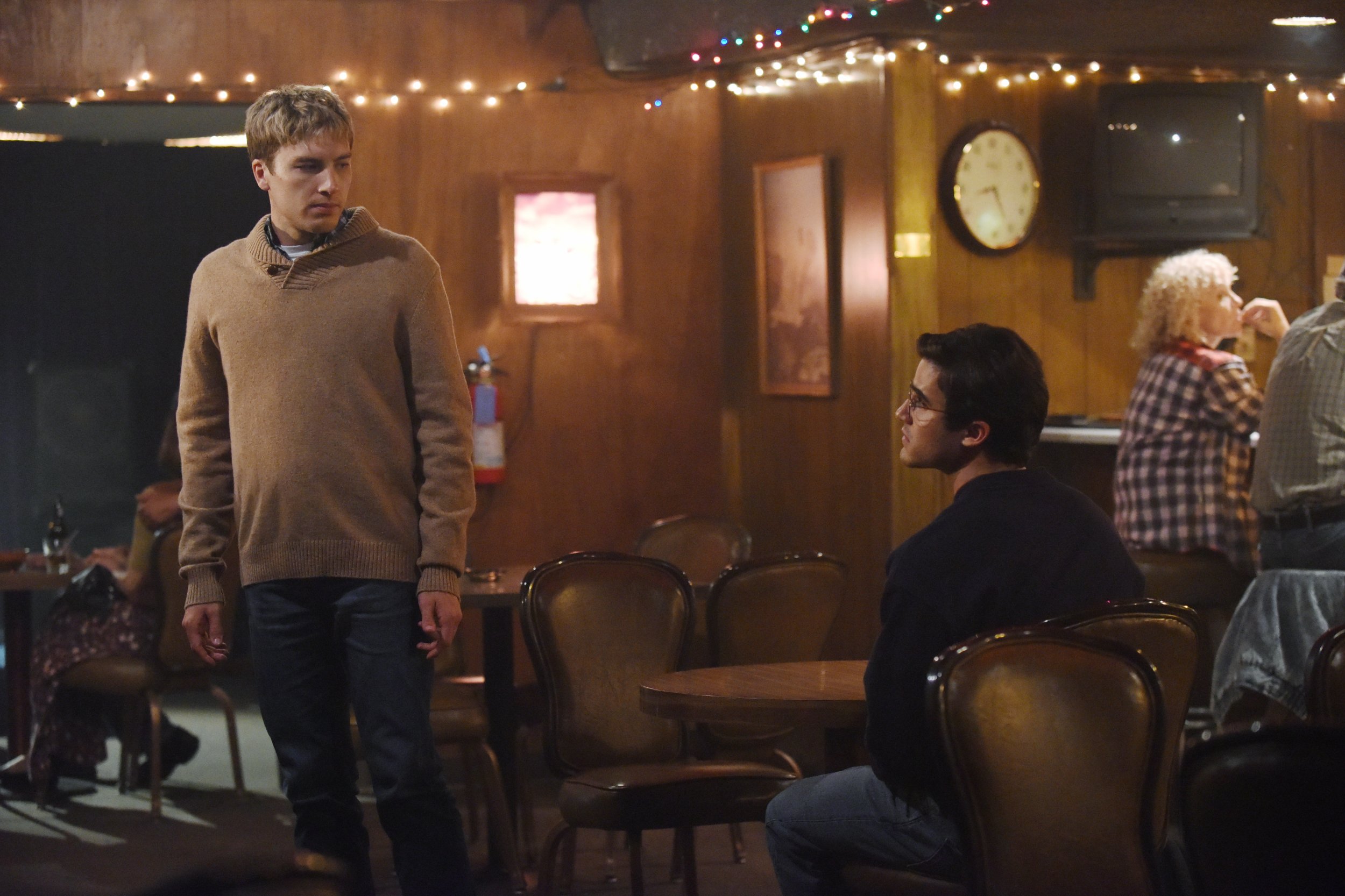 "House By The Lake," episode four of The Assassination of Gianni Versace—the second installment of Ryan Murphy's FX anthology series American Crime Story—strays even further from the July 1997 murder of the titular Italian fashion designer in July 1997. This time, the action takes place in Minneapolis, where Andrew Cunanan (Darren Criss) killed his first two victims.
Here's what writer Tom Rob Smith and director Dan Minahan got right, and where they took dramatic license.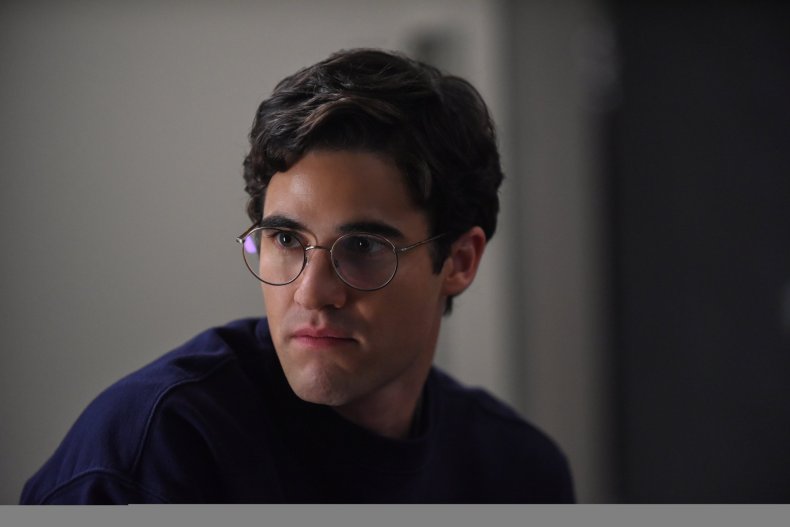 Murder Number One
As with previous episodes, we open on a murder. The victim, 28-year-old Jeffrey Trail (played by American Horror Story's Finn Wittrock), was killed by Cunanan on April 27, 1997. According to testimonies collected by investigative journalist Maureen Orth, whose 1999 book Vulgar Favors is the basis for the FX show, Cunanan once considered Trail his best friend. (More on that relationship in next week's episode.)
The body was found in David Madson's apartment, bludgeoned to death and wrapped in a rug. According to a Chicago Tribune report, that Sunday night Cunanan left a message on Trail's answering machine, inviting him to come over to Madson's apartment in the Warehouse District of Minneapolis. A phone log connected to the apartment's intercom suggested to police that Trail was buzzed into Madson's place at 9:45 p.m., though the episode has Cunanan forcing Madson to open the door for Trail because the apartment's buzzer is broken (a detail that never appeared in reports of the crime or in Orth's book).
Authorities never knew for sure whether Madson was a hostage or an accomplice in the murder. American Crime Story chooses hostage. Madson (played by Cody Fern) cowers in the corner while Criss's Cunanan beats Trail to death off-screen.
Orth spoke to neighbors, one of whom recalled somebody yelling, "'Get the fuck out,'" followed by "shaking and thumping against the wall for from 30 to 45 seconds, then water running." On the show, no one tells anyone to get out, but Cunanan pushes Madson into the shower after the murder.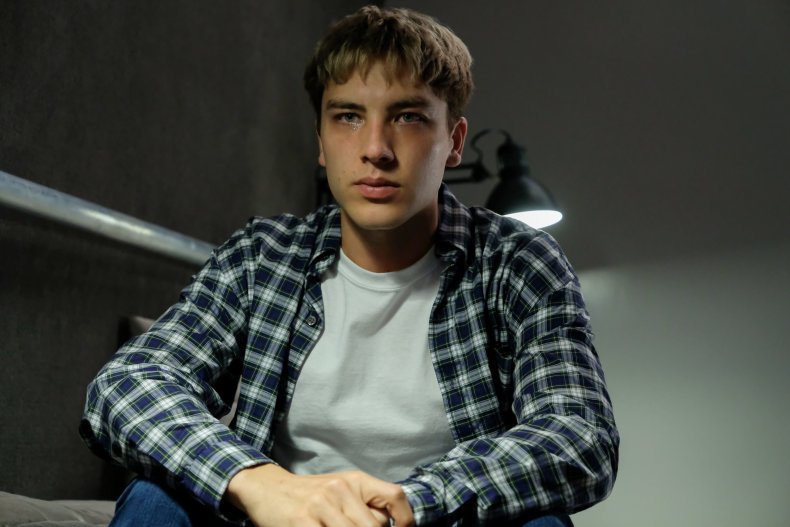 After the murder
Trail was killed on a Sunday, and police determined that Madson and Cunanan stayed in the apartment for two more days. According to Orth, a neighbor saw Madson in the elevator with a man matching Cunanan's description on Monday. On Tuesday, another neighbor saw the two walking Madson's dog Prints. (A Dalmatian, Orth said, but in the show Prints is a shaggy and brown.) American Crime Story lumps these two sightings into one dog-walking scene.
The show fills in other details that can't be verified. Did Madson really try to talk Cunanan into calling the police, only to have Cunanan threaten to frame him as an accomplice? Was Madson trying to protect others by staying in his apartment with Cunanan? Impossible to say, but it makes for compelling drama.
Finding the body
Linda Elwell and Laura Booher, two of Madson's coworkers at an architecture and design firm, showed up at his apartment on April 29, at 1:45 p.m., after he had missed a day and a half of work. Booher told Orth that they thought they heard whispering behind the door: "We said in a very loud voice that we better call the police—I'm sure they heard us." She and Elwell gave up after no one answered the door, leaving a note for the superintendent to check the apartment.
The superintendent, Jennifer Wiberg, entered the apartment two hours later, discovering Trail's body wrapped in the rug. "There was blood all over," she said in an interview with a local radio station. "I remember seeing dark hair sticking out of the top of the carpet, later mentioning that it didn't look like David's hair."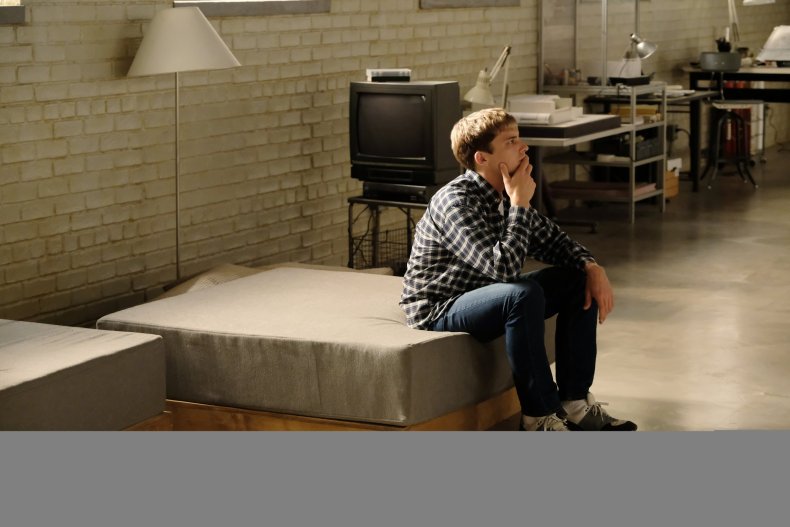 Again, American Crime Story fudges the facts here. Elwell and the superintendent discover the body together on the first visit, which clearly heightens the drama: Rather than having hours to make their escape, Madson and Cunanan must slip out in minutes, while the super grabs the keys after an initial knock on the door.
The police investigation
It's true that the police initially mistook Madson's body for Trail's. Another acquaintance of Madson, Monique Salvetti (omitted from the episode), tried to get into the apartment to identify the body, but police wouldn't let her in. It wasn't until the next day that authorities revealed the body was not Madson's.
As we see on the show, Madson became suspect No. 1 after police realized the victim was not him. "My first thought: It's Madson," Minneapolis police sergeant Robert Tichich (played by Michael Shamus Wiles) told Orth in 1997. "It's his apartment. There's a body in there. There's no way to pin it on Cunanan as opposed to Madson."
On the show, police discover sex paraphernalia on Madson's bed. According to Orth, all the police found at forst was Madson's wallet, a bloody Banana Republic T-shirt, leftover rice in the fridge and a bloody hammer by the door. Later, police also found a duffel bag with Cunanan's name on it; the bag contained ammunition. American Crime Story omits this detail. Instead, Elwell tells the detectives about Cunanan, whom she says she met while he was in town. There's no evidence that the two ever met.
Madson and Cunanan on the run
American Crime Story takes the most creative liberties here. Madson and Cunanan were MIA for five days, driving north in Madson's red Jeep Cherokee (the same Jeep left outside Cunanan's third victim's house in episode three). "From Tuesday early a.m. till Saturday, it's a big gray area," Chicago County investigator Todd Rivard said to Orth.
As Criss told Newsweek in a previous interview, there's no way of knowing what was said on the run. Perhaps, as plays out in the episode, Cunanan invited Madson to accompany him to Chicago to visit his rich friend, Lee Miglin (Cunanan's victim in the previous episode). Perhaps they stopped by a bar to listen to some country music, and Madson tried (and failed) to escape through a bathroom window. Maybe Madson did finally stand up to Cunanan, and that's what got him killed. But it's all speculation.
There are a few details pulled from the facts. The two did eat at near Rush Lake, about an hour north of Minneapolis. They were spotted at a diner on Friday afternoon, the day before Madson's body was found. Reportedly, the owner told the Los Angeles Times that Madson seemed nervous.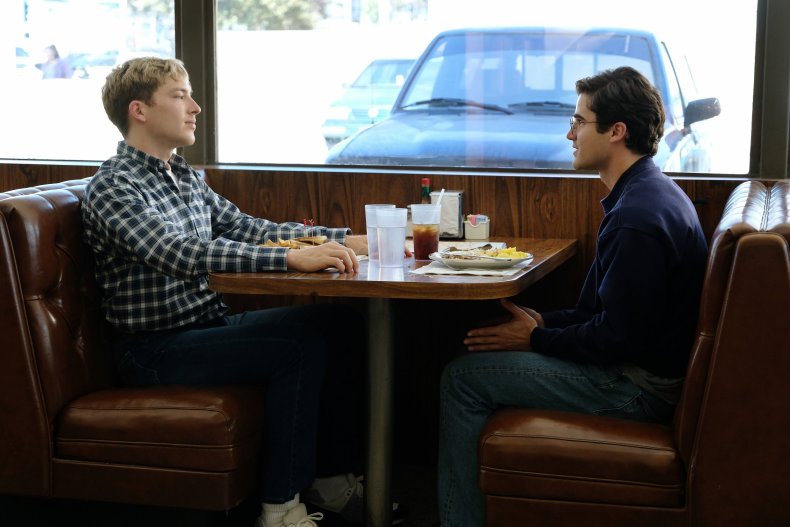 Madson's moment of paranoia during the episode alludes to a real person who described his Jeep "driving erratically" on Interstate 35. The show suggests that this is because Madson thought a woman at a rest stop recognized him; again, this is speculation.
Madson's family
American Crime Story has the police waiting until Thursday afternoon to inform Madson's family that he was missing, which was true. At the time, he was suspected of murder.
A 1997 Washington Post profile described Madson's childhood as idyllic: an honor student and quiz bowl champion who once starred in a school production of The Music Man. His father, Howard Madson, did indeed own a hardware store. While at the University of Minnesota-Duluth, Madson won the President's Award for a traveling exhibition on AIDS. American Crime Story sets a flashback scene around this award, speculating that this was the moment Madson came out to his father. Given the nature of the award, it is likely that his dad knew about his son's sexuality, though when he knew is unknown. The family did not speak to the press, other than briefly, during a 1997 press conference, after Cunanan had killed Versace and himself. Howard Madson said simply, "We are happy this manhunt is over and that these killings have come to an end. Our hearts go out to all of the victims' families."
The murder of David Madson
Fishermen found Madson's body near the edge of Minnesota's Rush Lake on the Saturday, May 3. He had been shot three times—in the back, the head and the eye—with a 40-caliber gun that authorities said belonged to Trail—the same gun Cunanan would use to kill Versace. Madson was 33.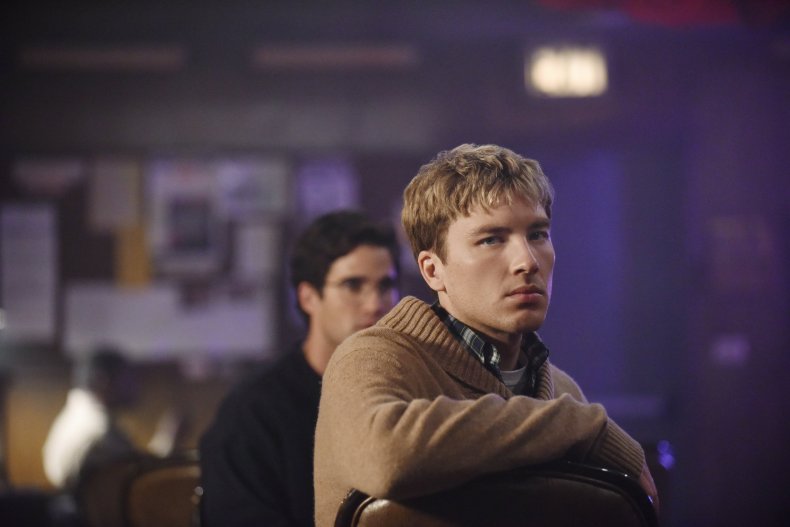 Orth wrote that "Madson's body showed no sign of restraints. His only defensive wounds were in his fingers—possibly as he raised his hands to deflect a shot to the face." This is what the episode suggests.
A shot to the back also suggests that Madson was running away as Cunanan shot him. But there's no way of telling how that really went down. Did he at first try to humor Cunanan's fantasies, then try to reason with him? No one but Cunanan heard Madson's last words.
"House by the Lake" only hints at how Madson and Cunanan met, in San Francisco. The full story will be revealed in episodes six and seven.
The Assassination of Gianni Versace airs Wednesdays at 10 p.m. ET on FX.