'Assassination of Gianni Versace' Episode 6 Fact vs. Fiction: What 'American Crime Story' Got Right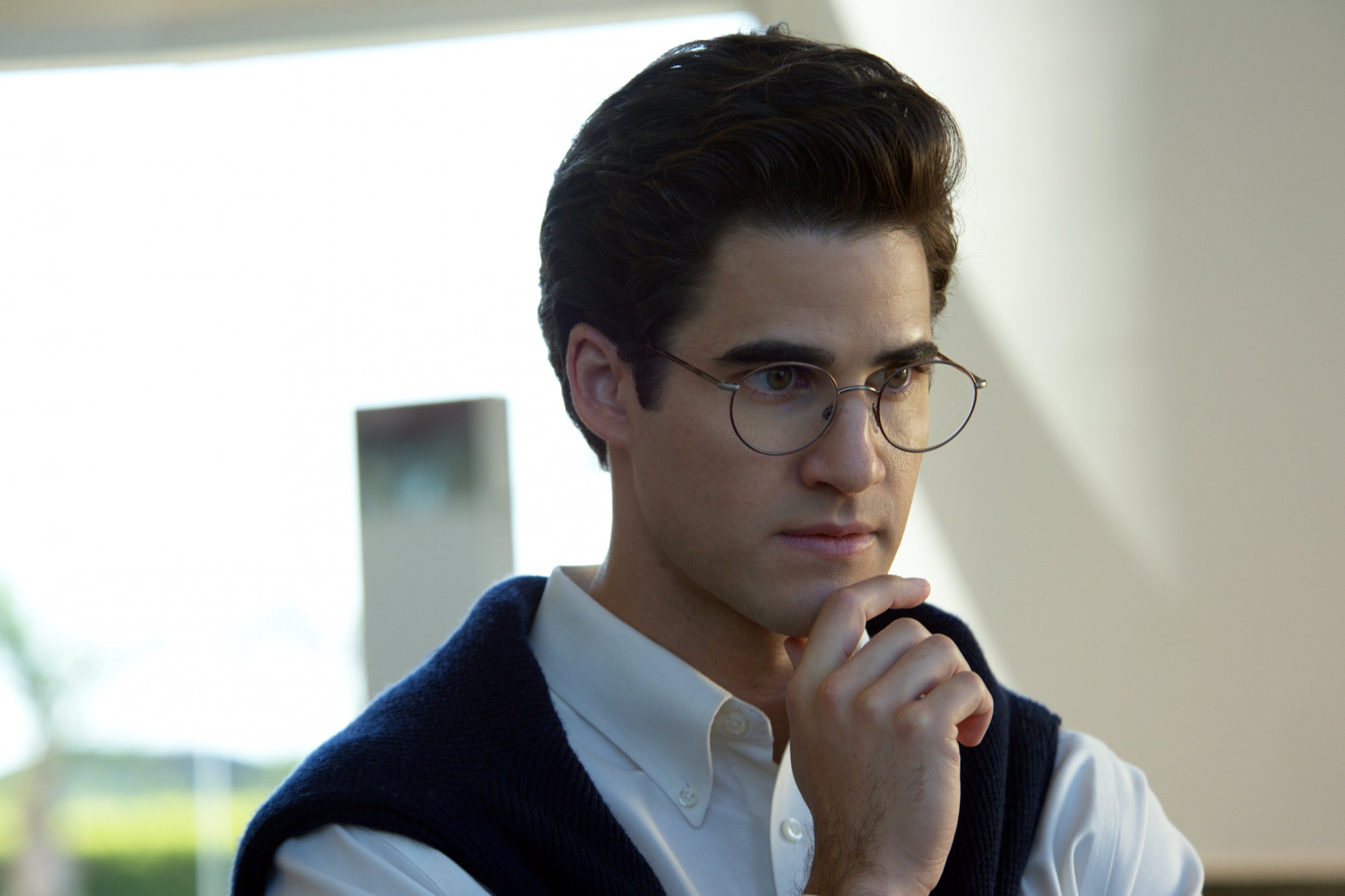 The Assassination of Gianni Versace episode six, "Descent," takes place one year before Andrew Cunanan (played by Darren Criss) began the killing spree that ended with the murder of the titular designer on July 15, 1997. There are no murders in this chapter, but plenty of tension and suspense, along with the usual blurring of facts.
Here's what "Descent" got right—and where series writer Tom Rob Smith and director Gwyneth Horder-Payton took creative liberties.
Norman Blachford
The episode opens in 1996 in La Jolla, California. Cunanan is living in a beautiful seaside condo with his wealthy male friend, Norman Blachford (played by Flashdance star Michael Nouri). Cunanan has designed and decorated the home and is paid with room and board, though we soon learn there is more to the arrangement.
The real Blachford was a San Diego businessman who made a fortune producing insulation for cars. He did support the future killer for nearly a year, beginning in 1995, in his La Jolla home. According to a May 1997 report from the San Diego Reader (after Cunanan became wanted by the FBI for the murders of Jeff Trail, David Madson, Lee Miglin and William Reese), Blachford was thought to be in his 60s when he got involved with the 26-year-old Cunanan.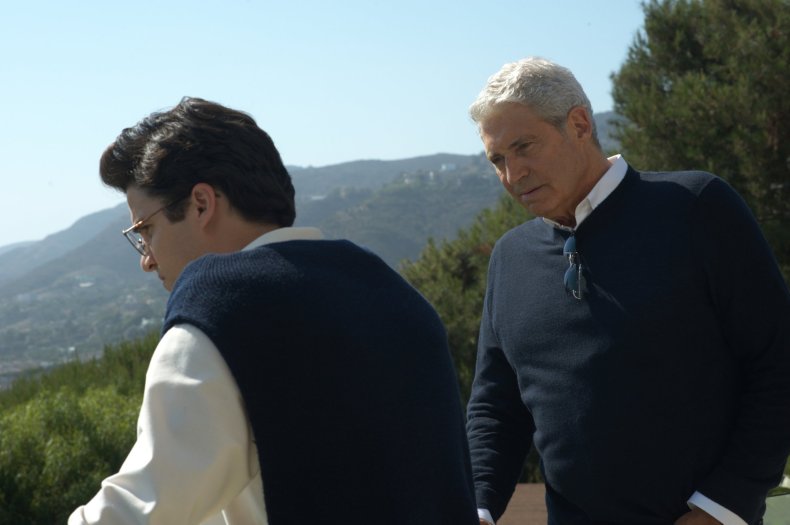 Journalist Maureen Orth, whose 1999 book Vulgar Favors is the basis for the FX show, backs up this account, adding that Blachford afforded Cunanan a $2,000 a month allowance and a 1996 Infiniti I30T—the car we see Criss driving in the opening shot of the episode. Several reports mention that Blachford—and briefly Cunanan—were members of Gamma Mu, then a private fraternity and social club for closeted gay men. The Assassination of Gianni Versace leaves Gamma Mu out of its American Crime Story, perhaps because the fraternity is now openly supportive of its LGBT members.
Whether or not the real Cunanan did design Blachford's home is unknown. One Gamma Mu member told Orth he assumed "Andrew was hired to be Mr. Blachford's decorator."
In the episode, Cunanan leaves Blachford after the older man refuses him lavish gifts, and moves into this own place. In reality, he crashed with a couple he knew, Erik Greenman and Tom Eads, a waiter and restaurant manager in San Diego. It was Eads who told Orth that Cunanan requested a Mercedes 500SL and first-class flights from Blachford. Criss's Cunanan presents a similar list of demands on the show, with an extra request: to be written into Blachford's will. There is no evidence of the latter request.
In the episode, Nouri's Blachford accuses Cunanan of manufacturing their "accidental" meeting. This is based in fact. A 1997 Washington Post profile noted that Cunanan was "a multilingual sophisticate who knew exactly which older men he wanted to meet." Friends said he would spy on his conquests, gathering intelligence about their interests. Nicole Ramirez-Murray, a columnist for the San Diego Gay and Lesbian Times, said that if an older man was interested in orchids, "Cunanan would go out and buy every book available on orchids and soon he would be talking about the subject as if he had studied it all of his life."
The birthday party
According to Orth, at Cunanan's 27th birthday party, hosted at Blachford's estate, he coerced his friend Jeff Trail (the ex-Navy officer played by Finn Wittrock), into giving him a gift that he had selected; on the show it's a pair of Ferragamo shoes, though Orth didn't specify the gift in her 1997 Vanity Fair article.
The real Cunanan also instructed Trail to introduce himself as an instructor at the California Highway Patrol, as a way to impress Blachford. This plays out in the epsiode, with some variation. Cunanan tells Trail to say he's a Navy officer (this was after Trail had left the Navy) not to impress Blachford, but his new romantic interest, David Madson (murdered in episode four).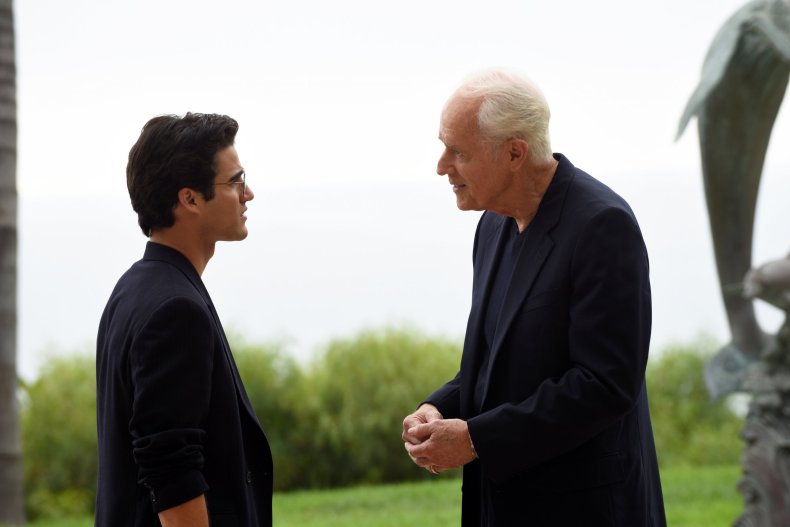 Orth does not mention whether or not Madson attended that California birthday party, as happens in the episode. It's even less likely that Lee Miglin, the real estate tycoon from Chicago and Cunanan's third victim, showed up, as Mike Farrell does in "Descent." And though it makes for a very dramatic moment, no picture exists of Cunanan with three of his five victims, as the episode claims.
Cunanan's friend Lizzy
In the episode, one of the guests at the birthday party is a young woman named Lizzy, who Cunanan calls his "best friend from San Francisco." The character (played by Masters of Sex's Annaleigh Ashford), is based on Elizabeth Cotes, who, according to Orth, was Cunanan's close friend from junior high school. (Viewers may recall meeting her briefly in the first episode; Cunanan brags to her about meeting Versace.)
It's true that Cunanan was the godfather of Cote's children. Before he killed himself, a month before his 28th birthday, the real Cote and her children recorded a videotape, pleading with him to end his killing spree. They were prompted to do so by the FBI, but the message never reached Cunanan in time: On July 23, 1997, he put a gun in his mouth and pulled the trigger.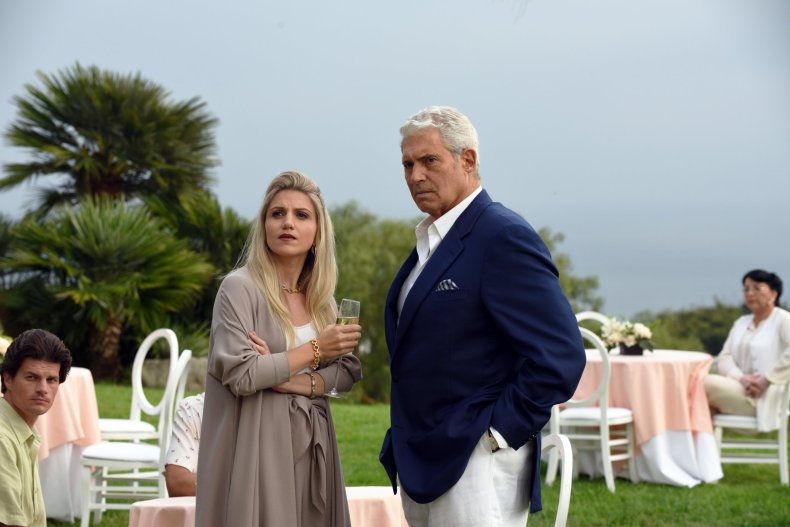 Andrew DeSilva
"Your name is not Andrew DeSilva, it's Andrew Cunanan," accuses Nouri's Blachford, midway through the episode. "Andrew DeSilva" was the pseudonym Cunanan used in the San Diego LGBT scene. According to Orth's reporting, the stories he told acquaintances using that name bordered on the absurd. Some made their way into American Crime Story.
At one point on the show, Cunanan tries to tell Blachford he has a Ph.D. According to Orth, the real Cunanan told his friends he had gone to Choate, dropped out of Yale and transferred to Bennington. In fact, he quit after one year at the University of California, San Diego, where he majored in history. (Orth reported that Cunanan spent two years at the college, but a 2001Time article states he quit after freshman year.)
David Madson's LA visit
While there's no evidence that the real Madson visited La Jolla, he did let Cunanan pay for him to visit Los Angeles, as we see in "Descent." Orth reports that on Easter weekend in 1997—a month before the killing began—Cunanan bought two $395 hotel rooms at the Chateau Marmont, one for himself and Madson, and one for Madson's San Francisco friends Karen Lapinski and Evan Wallit, who were engaged. Lapinski and Wallit are omitted from the episode. Police said that Cunanan told Lapinski he'd pay for her wedding reception. Cunanan did buy Madson a new suit, as we see on the show.
Reportedly, the real Madson and Cunanan fought that weekend, after Madson refused Cunanan's romantic advances. American Crime Story turns the advances into a proposal. Who knows if that actually happened, but the real Cunanan did once call Madson "the man I want to marry," according to friends who spoke to Orth.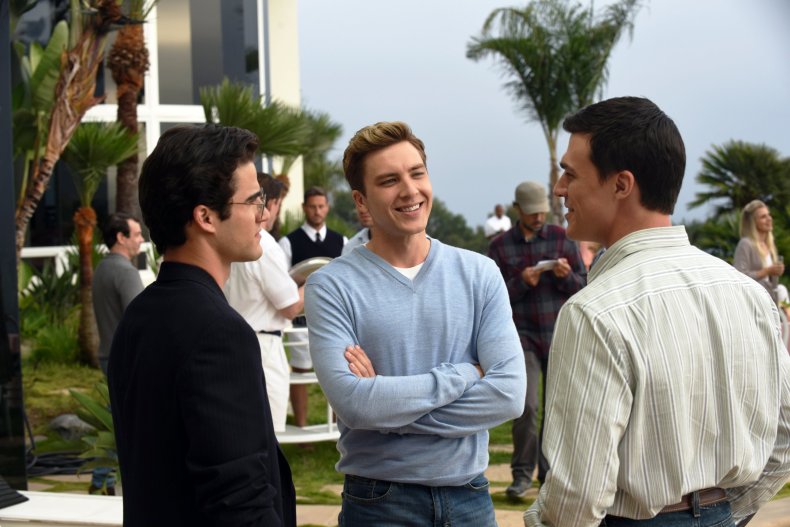 Family lies
The tales Cunanan spins about his parents are pulled from the testimonies of acquaintances. Perhaps he never told Madson that his father retired a rich stockbroker to run a pineapple plantation in the Philippines, but according to Time, Cunanan did often say he was the son of wealthy Philippine sugar-plantation owner. (In reality, his father fled to the Philippines after he was accused of embezzling, abandoning his family—more on that in episode eight.)
In that same scene, Cunanan tells Madson his parents gave him the master bedroom growing up. This is reportedly true. Cunanan's sister Elena said as much to journalist Diane Sawyer in an a 1997 interview on ABC. "He got everything that he needed," she said. "My dad gave him a sports car. He had the master bedroom. He had his own bath and everything." (American Crime Story delves deeper into Cunanan's childhood in future episodes.)
Cunanan also tells Madson he's in the movie business, another favorite of his lies. Madson's friend Lapinski reportedly told the F.B.I. that Cunanan once said he was making movie sets with a friend named Duke Miglin (the name of Lee Miglin's son). The real history of Cunanan's relationship with Miglin is unknown; the Miglin family continues to insist that there was no prior relationship before Lee was murdered, but American Crime Story implies it began before the episode's birthday party.
Using and dealing
The episode's titular moment is Cunanan's descent into drug use after Madson refuses his proposal. The real Cunanan was a drug user and dealer. According to a 1997 Washington Post profile, he became addicted to Vicodin while selling prescription drugs to his friends. And testimonies from San Diego bartenders who spoke to Orth say that by April 1997—the month he murdered Trail—Cunanan was drinking Merlot "like there was no tomorrow."
Orth also reported that Cunanan wanted Trail to help him with a cocaine deal, which Trail wanted nothing to do with. She even cited it as the reason Trail left San Diego and moved to Minneapolis. But there is no mention of that in the episode; rather, Trail says he's leaving because he's unhappy.
At the height of his drug spiral on the show, Cunanan begs Blachford to let him back into his home, after they have broken up. Blachford says no and calls the police. There is no evidence of that this occurred.
The Versace fitting
The scene where Versace takes Cunanan's measurements is a drugged-out hallucination (obviously). It's also actor Édgar Ramírez's only screentime in this episode.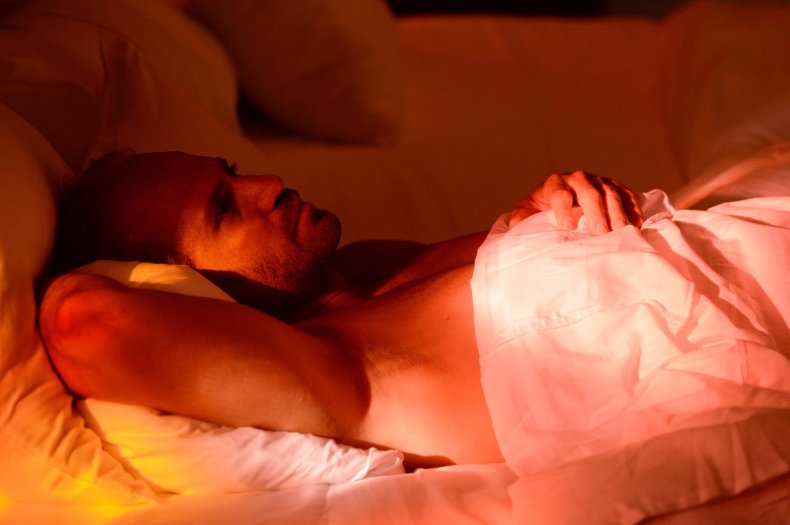 The idea that Cunanan was jealous of Versace's glamorous life as a gay man, as Criss's short speech in the scene suggests, was a popular theory among journalists after the murder. But as a 1997 Post article revealed, investigators never nailed down a precise motivation.
Cunanan's mother
In the final minutes of "Descent," Cunanan returns to his childhood home, where we meet his mother, Mary Ann Schillaci-Cunanan (played by Joanna Adler). The show presents a woman who is clearly unstable—she sniffs her son while bathing him, declaring he smells wrong, and begins scrubbing him vigorously.
Not much is known about the real women, other than her name and that she was Italian-American. Orth described her as "a devout Catholic, a bright but emotionally fragile woman." Several online obituaries list her death as April 15, 2012. Time reported that she legally separated from Cunanan's father, Modesto, after he fled to the Philippines and then lived on welfare and food stamps.
There's no evidence that Cunanan visited his mother before he took off for Minneapolis, and American Crime Story undoubtedly took liberties with her personality. Drama demands creative license.
The Assassination of Gianni Versace airs Wednesdays at 10 p.m. ET on FX.