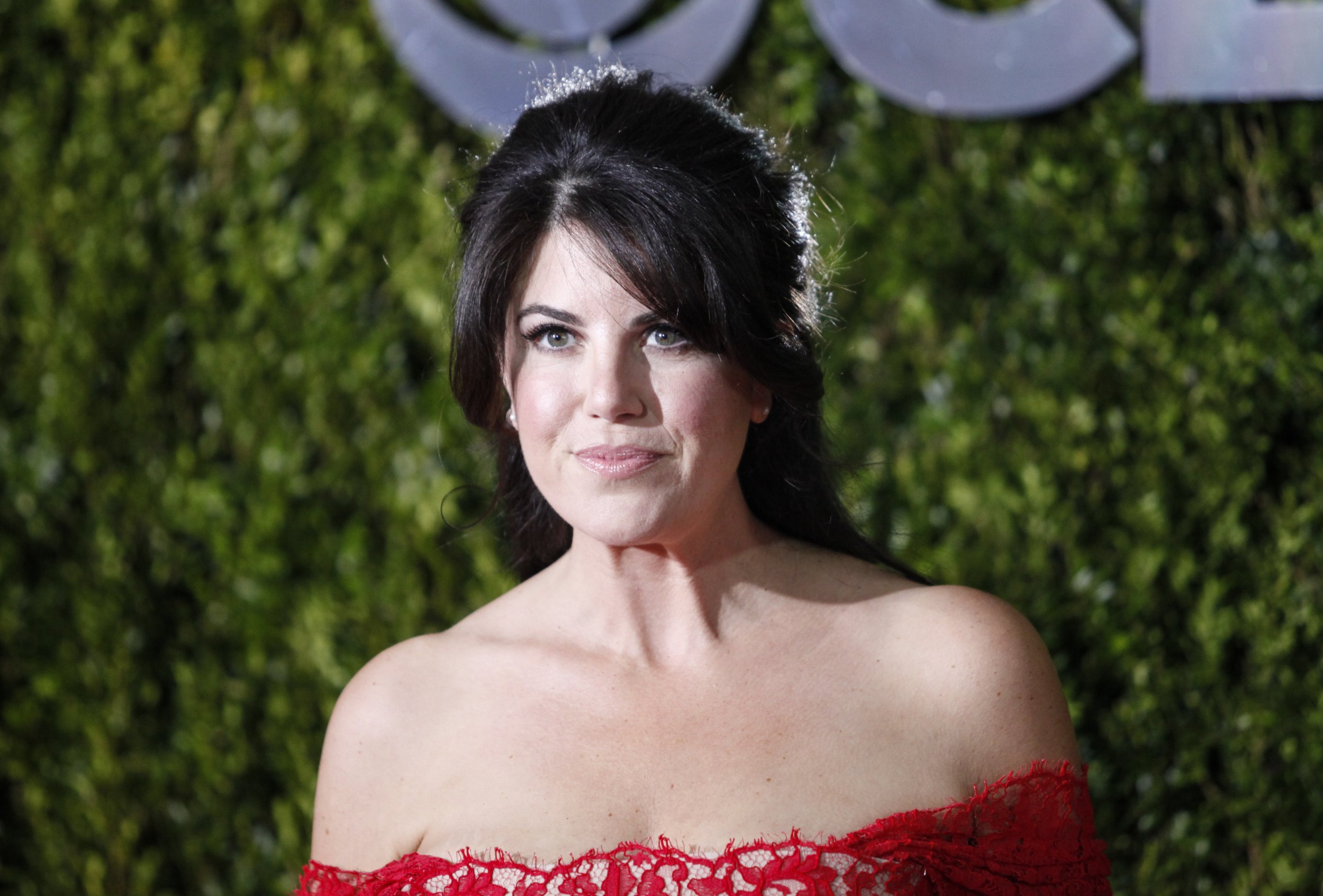 American Crime Story showrunner Ryan Murphy is nixing his plan to turn the fourth season's focus on the Monica Lewinsky/President Bill Clinton sex scandal. This may be a disappointment to fans who love Murphy's takes on '90s true crime, but the real Lewinsky was "relieved" when she heard the FX season had been called off, according to The Hollywood Reporter.
Murphy told THR that he delivered the good news to Lewinsky at a party. "I told her, 'Nobody should tell your story but you, and it's kind of gross if they do. If you want to produce it with me, I would love that; but you should be the producer and you should make all the goddamn money.'"
Lewinsky apparently turned down the offer because the idea for the season was scrapped. It's unclear what sensational saga will replace it, or if Season 4 is still happening at all. FX did not respond to Newsweek's request for comment in time for publication.
Season 3—titled Katrina and focused on the United States' emergency response to the 2005 storm—is still on, though. Katrina was originally slated to run as the second season of American Crime Story, but FX pushed it back when production ran long and moved up Assassination of Gianni Versace.
Murphy announced the Lewinsky season in February 2017 via an interview with E! News. Like all seasons of American Crime Story, the plan was to adapt the story from a non-fiction book, in this case A Vast Conspiracy: The Real Sex Scandal that Nearly Brought Down a President by CNN's Jeffrey Toobin. Murphy confirmed Sarah Paulson had been cast in a role, but "won't be playing Hillary [Clinton]." Murphy also said production on the season would begin at the end of 2017, but that was presumably put on hold when the storyline was called off.
Though Lewinsky would have been a major character, the Clinton family would be secondary. Murphy said "the show isn't really about Hillary Clinton, it really is about the other women. In fact, we might be doing the Clintons with hand puppets [laughs], I don't know."
A report from The Washington Post notes that in addition to FX calling off the American Crime Story season, the History Channel also axed its own Clinton-Lewinsky scandal show, The Breach: Inside the Impeachment of Bill Clinton. The six-part political drama was adapted from Peter Baker's bestselling book, The Breach: Inside the Impeachment and Trial of William Jefferson Clinton, and was helmed by R. J. Cutler (Nashville). But a representative told the Post that the network "made a decision not to move forward on that."
In other words, it looks like Lewinsky won't have to worry about seeing her life on dramatized on the small screen any time soon.
These days, the 44-year-old is an activist speaking out against cyberbullying. Last month, in a guest column for Vanity Fair, Lewinsky examined how the #MeToo movement has changed her perspective on her presidential scandal. Though she considers her affair with Clinton consensual, she wrote, "I now see how problematic it was that the two of us even got to a place where there was a question of consent."