American Cruise Ship Passenger Who Mysteriously Vanished May Have Killed Himself: 'Misadventure Is Unlikely'
A U.S. cruise ship passenger who mysteriously disappeared while aboard the final leg of his voyage, from the South Pacific to Sydney, Australia, may have committed suicide, a coroner has found.
The coroner in the Australian state of New South Wales ruled in the case of Sylvester Butler Jnr.—who vanished in 2017—that suicide could not be proven definitively. However, Deputy State Coroner Elaine Truscott said Tuesday there was no evidence of foul play and misadventure was unlikely.
According to the Australian Associated Press, the 60-year-old was last seen on May 1, 2017. The U.S. citizen was spotted by a steward on the cruise ship, the Golden Princess, as it made its way from the South Pacific Island nation of Vanuatu to Sydney. It is believed Butler died in the following two days while at sea.
"This case raises the possibility that Mr. Butler has taken his own life by deliberately going overboard," Truscott said. Butler's reserved nature and the diagnosis of a genetic kidney disease both contributed to the coroner's conclusion.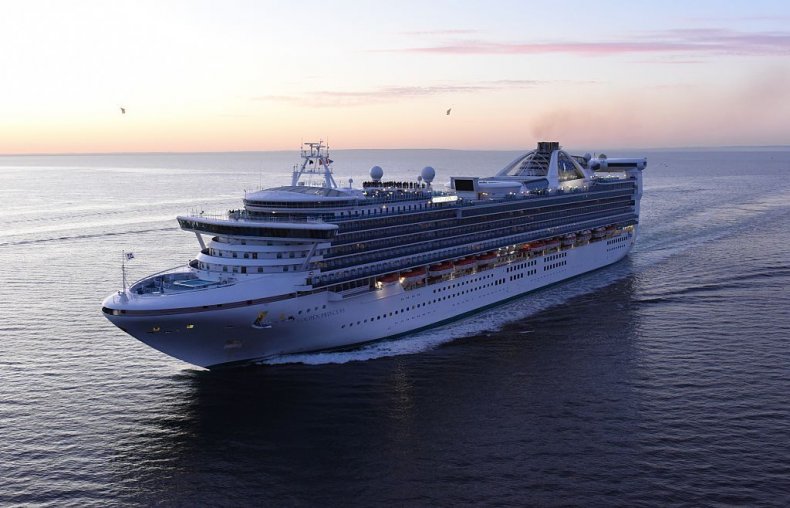 Two of the deceased's brothers had reportedly died from the same genetic kidney disease for which Butler was receiving treatment.
There was no indication that the U.S. national's condition had greatly deteriorated but he had not returned to his room to take his medication, which included blood pressure medication. This decision seems unlikely if "he intended to complete his cruise," the coroner explained.
There is no indication that Butler went ashore at any of the ports where the ship stopped after he disappeared, making it more likely that he threw himself overboard. There is no recorded evidence on the ship's CCTV that could be used to ascertain the man's final movements.
Butler's demeanor—he was a reserved man—would also seem to make it probable that he was not involved in any foul play or misadventure. Truscott said her conclusion was that the 60-year-old was not on the ship when it arrived in Sydney on May 4.
In a separate incident earlier this month, video footage shared on social media showed the moment a young man apparently jumped overboard from a cruise ship he was traveling on, not far from the Puerto Rican capital San Juan.
A clip, posted on Facebook, showed what has been described as a 45-minute rescue operation to retrieve the 19-year-old man after he may have purposely thrown himself from the deck of the Carnival Fascination cruise ship.
If you have thoughts of suicide, confidential help is available for free at the National Suicide Prevention Lifeline. Call 1-800-273-8255. The line is available 24 hours every day.
American Cruise Ship Passenger Who Mysteriously Vanished May Have Killed Himself: 'Misadventure Is Unlikely' | World