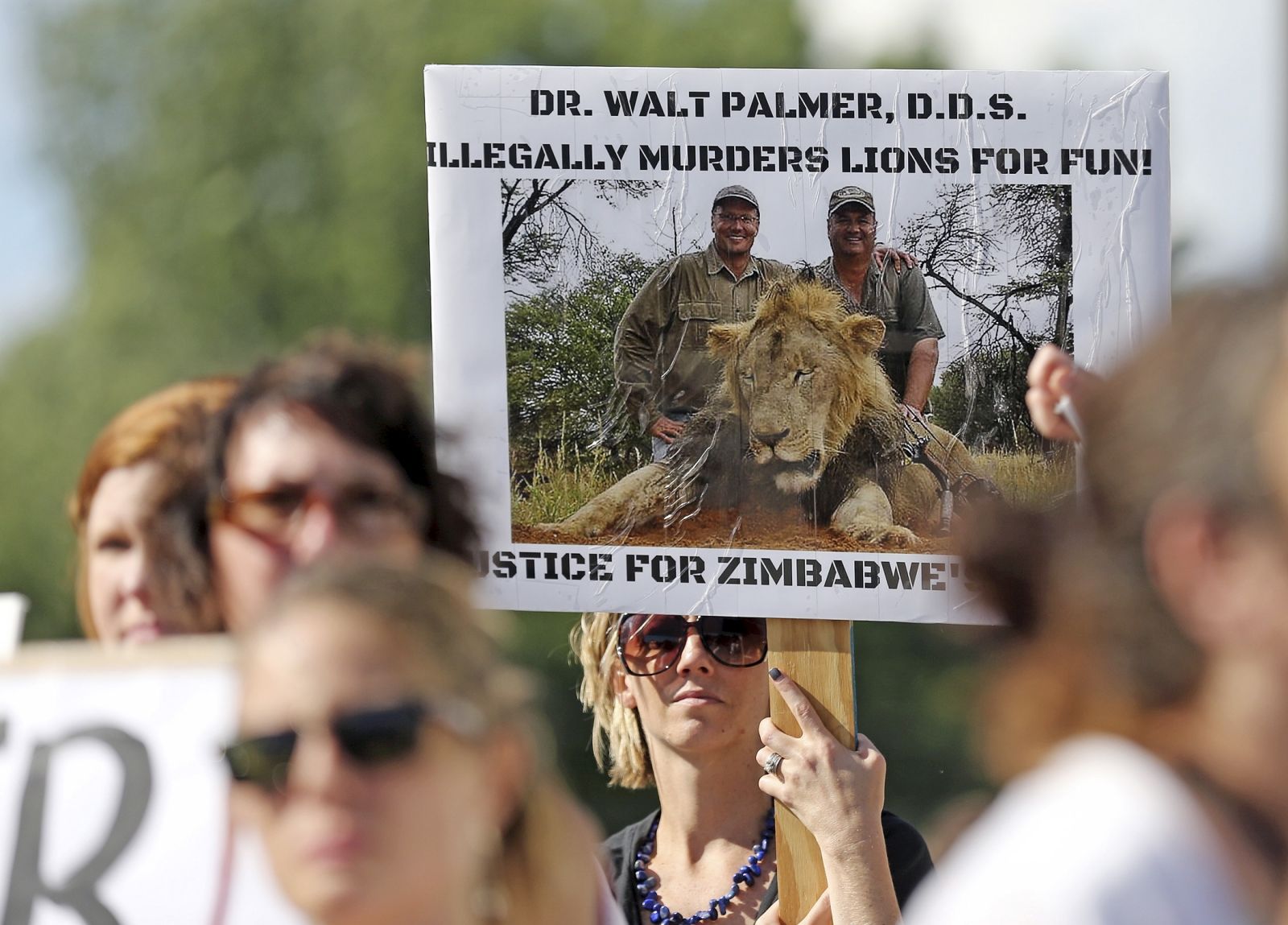 An American dentist who was widely vilified after being identified as the killer of the beloved Zimbabwean lion Cecil has said he would never have hunted him if he had known of its national significance.
Speaking out for the first time since Cecil was killed in July, Walter Palmer said he would be returning to work at his Minneapolis dental practice on Tuesday in an interview with Associated Press, adding that he was "heartbroken" at having caused disruptions to his colleagues.
Palmer said he was under the impression the hunt was legal and said that none of his party knew the identity of Cecil beforehand. "If I had known this lion had a name and was important to the country or a study obviously I wouldn't have taken it," he said.
He also hit out at critics who made his family feel threatened in the wake of the hunt. Palmer's dental practice was mobbed with protesters in the wake of the hunt and had to close for three weeks, while Palmer himself was criticized on social media. Commenting that his wife and adult daughter felt threatened, Palmer said: "I don't understand that level of humanity to come after people not involved at all."
Zimbabwe wants to extradite Palmer to face charges. Honest Ndlovu, the owner of a game park adjacent to Hwange National Park, into which Cecil was lured and then killed by Palmer, has been charged for allowing the hunt to take place.