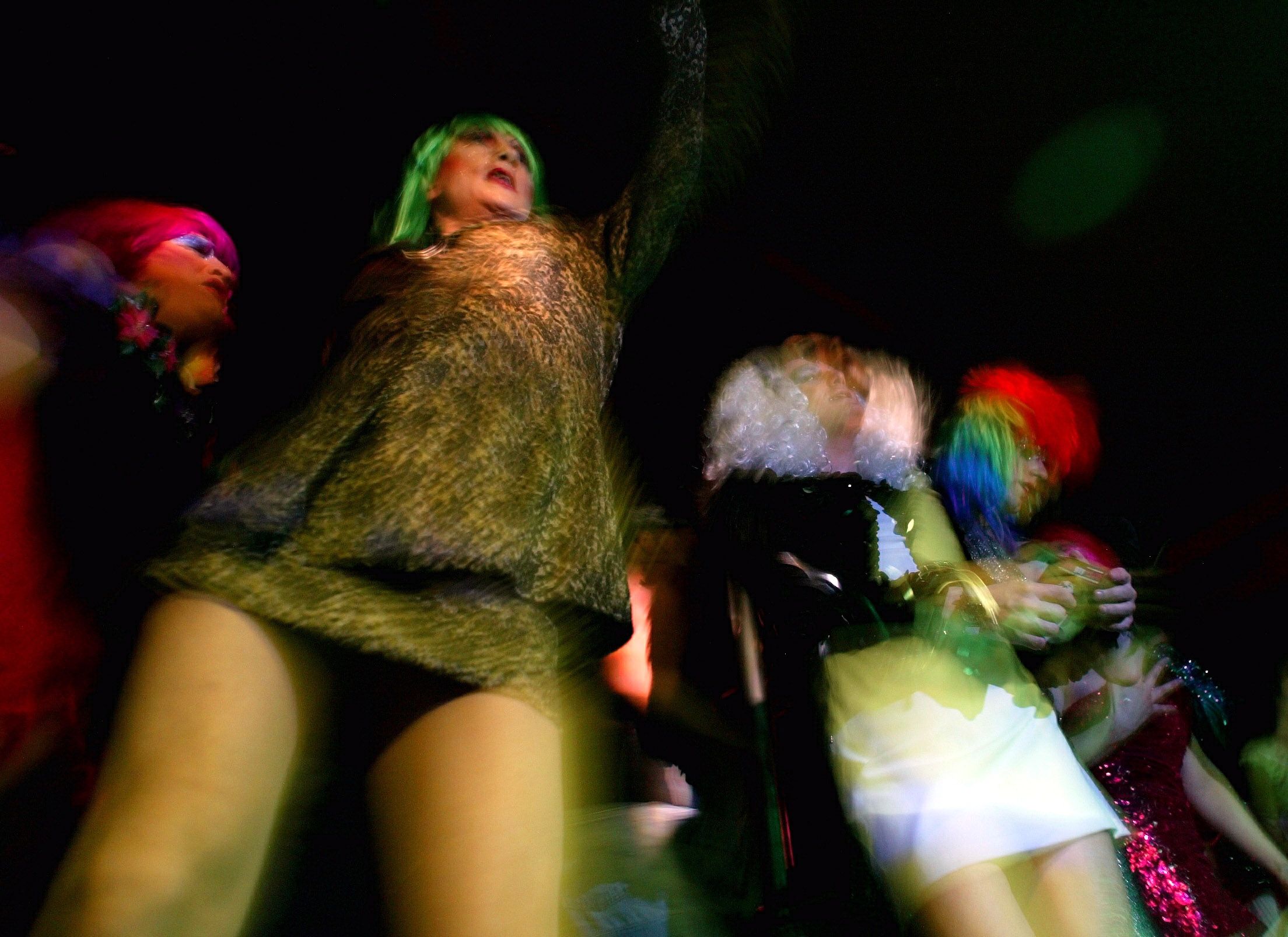 A recent chain of events starting with one involving a notorious drag queen named Sister Roma led Facebook to apologize for its real-name policy on Wednesday. Though the policy has been in place for a decade and has negatively impacted numerous groups outside of the LGBTQ community, this is the first apology of its kind. So why did the company say sorry now?
Facebook has required that profiles contain users' real names since its inception. As the network grew, activists, political dissidents and people with unpopular opinions who joined and attempted anonymity were forced to operate under the constant threat of having their accounts deactivated. In a blog post from 2010, Jillian York, the director for International Freedom of Expression at Electronic Frontier Foundation, cited multiple examples of activists, religion critics and the politically outspoken from around the globe who had their accounts suspended.
But some argue the policy didn't become a clear issue until anti-government protests started to spread across the Middle East and North Africa in late 2010. "Facebook should be congratulated and condemned in one go," wrote Access Now in a petition to get Facebook to change its policy back in 2011. "They've built a revolutionary platform that's catalyzed the political change sweeping the Middle East and beyond, but Facebook has also become a treasure trove of information for dictators, allowing them to identify and track down those who oppose them." In June 2013, to give just one example, Saudi Arabia sentenced seven people to time in prison for Facebook posts that criticized the government.
Facebook relies primarily on community reporting to identify allegedly fictitious names—this is how Sister Roma's account was spotted. The policy's enforcement mechanism places no limits on reporting, allowing users to essentially go on reporting sprees. York speculates that when a number of users report the same account, that profile is automatically disabled. "I was automatically logged out and told my account was suspended because it appears that I'm not using my real name," Sister Roma told The Daily Dot. "I was instructed to log in and forced to change the name on my profile to my 'legal name, like the one that appears on your drivers' license or credit card.'"
After the debacle, Sister Roma took to social media using the hashtag #MyNameIs to draw attention to what she called a discriminatory policy. "This issue is discriminatory against transgender and other nonconforming individuals who have often escaped a painful past," she said. Roma, along with fellow drag queens, drag kings, members of the LGBTQ community and their allies publicly left Facebook en masse and headed to Ello, a social media network without the real-name policy.
Fast-forward to Wednesday when Facebook issued an apology through staffer Chris Cox. He began by writing, "I want to apologize to the affected community of drag queens, drag kings, transgender and extensive community of our friends, neighbors and members of the LGBT community for the hardship that we've put you through in dealing with your Facebook accounts over the past few weeks." He continued, "We've had this policy for over 10 years, and until recently it's done a good job of creating a safe community without inadvertently harming groups like what happened here." Not only does Cox not mention other groups negatively impacted by the policy, he suggests they don't exist.
Many, including York, speculate this was a monetary decision. In an interview with Newsweek, York said, "I'm really glad that Facebook heard this group of people and apologized, but honestly, I think that the reason they didn't apologize to other victims of the policy sooner is that those victims were, by and large, not American. Facebook is far more concerned about the problems affecting its American users than the same or similar issues facing its many users around the world. They're less profitable, and so they matter less."
Cox goes on to explain why the real-name policy is right for Facebook. He writes, "First, it's part of what made Facebook special in the first place, by differentiating the service from the rest of the Internet where pseudonymity, anonymity or often random names were the social norm. Second, it's the primary mechanism we have to protect millions of people every day, all around the world, from real harm." Facebook does not intend to change its real-name policy. Instead, Cox writes, "we see through this event that there's lots of room for improvement in the reporting and enforcement mechanisms, tools for understanding who's real and who's not, and the customer service for anyone who's affected."
Though Facebook is not reversing its policy, York is optimistic. "I do think Facebook is at least, finally considering the impact this horrible policy has on [some of] its users," she said.