American Ebola Patient Arrives in U.S., Liberian in Dallas Critical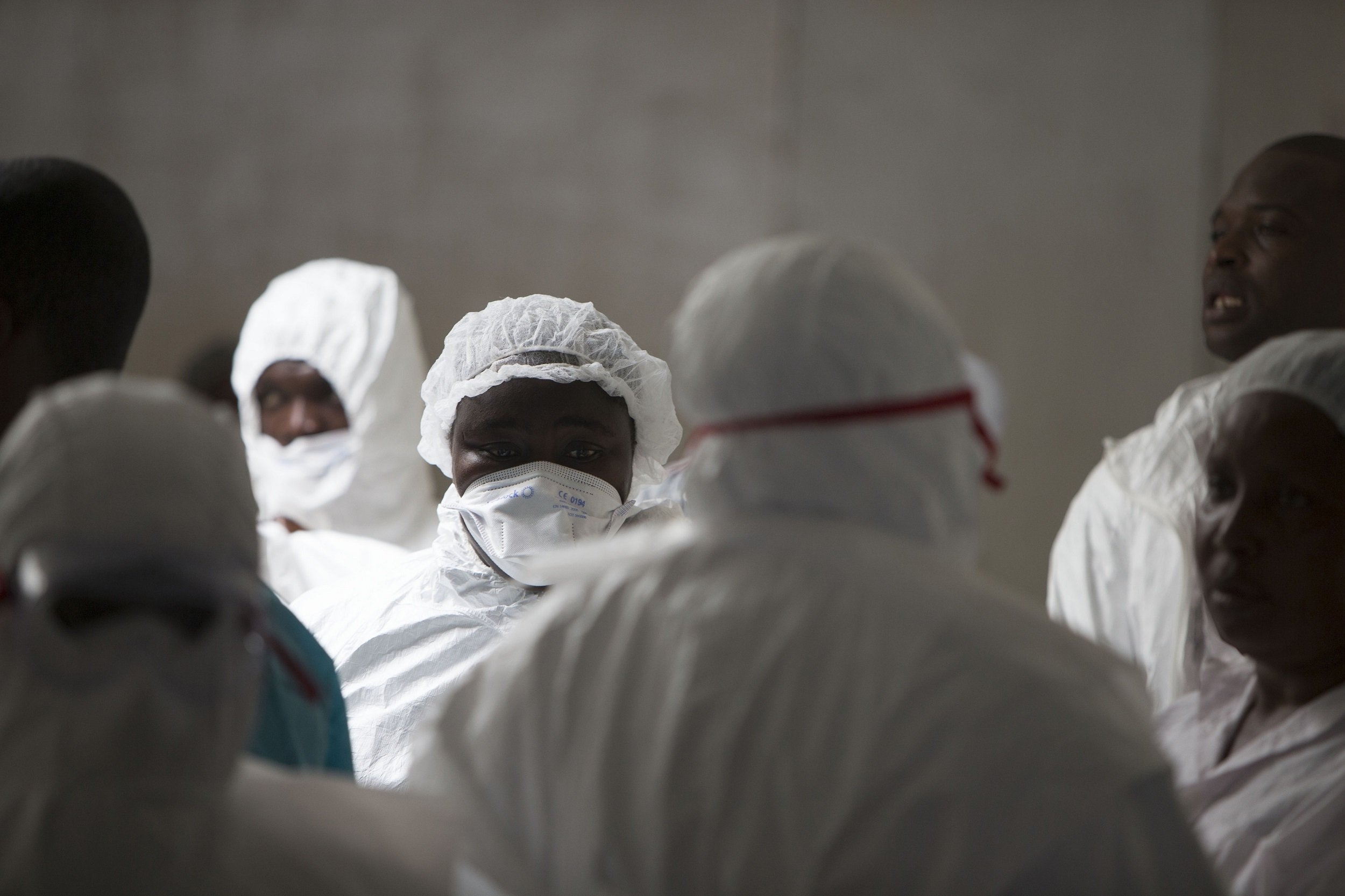 DALLAS (Reuters) - The fifth American to contract Ebola in West Africa arrived in the United States for treatment on Monday as the first patient diagnosed with the deadly virus on U.S. soil was in critical condition at a Dallas hospital, officials said.
A private plane carrying Ashoka Mukpo, a freelance cameraman for NBC News who contracted Ebola in Liberia, landed in Omaha and was taken to the Nebraska Medical Center. The plane was met by an ambulance staffed by workers in yellow protective suits, NBC video showed. Mukpo, 33, will be treated in a biocontainment center there.
Thomas Eric Duncan, the Liberian man who was diagnosed with Ebola in Dallas just over a week ago, remains in critical condition, said Dr. Thomas Frieden, director of the U.S. Centers for Disease Control and Prevention (CDC).
Frieden said health officials were closely monitoring 10 people who had direct contact with Duncan and are considered at greatest risk. Frieden said so far none has shown any symptoms.
Texas Governor Rick Perry said at a news conference on Monday that he is establishing a team of physicians and healthcare experts to deal with infectious diseases.
The head of the Texas team, Dr. Brett Giroir, said: "We live in an interconnected world, where an outbreak anywhere is a risk everywhere."
Ebola, which can cause fever, vomiting and diarrhea, spreads through contact with bodily fluids such as blood or saliva.
The death toll from the disease is rising in three impoverished West African countries, Liberia, Sierra Leone and Guinea. The current Ebola outbreak has killed at least 3,439 people since it began in March, out of nearly 7,500 confirmed, probable and suspected cases. In addition to those three countries, the tally includes Nigeria and Senegal, where Ebola is believed to have been contained, and the United States's one case.
Duncan became ill after arriving in Texas from Liberia two weeks ago, heightening concerns among U.S. health officials and the public that the worst Ebola epidemic on record could spread from West Africa.
The hospital that examined him initially did not recognize the deadly disease and sent him home with antibiotics, only to have him return two days later in an ambulance after his condition worsened.
U.S. authorities say they are confident the disease can be contained in the country, while steps are being taken to ramp up the response to Ebola at its source in West Africa.
The Nebraska hospital where cameraman Mukpo was admitted had treated and released Dr. Rick Sacra, an American missionary who contracted Ebola in Liberia. The Nebraska hospital said on Twitter that Sacra had been discharged from UMass Memorial Medical Center in Worcester, Massachusetts, after being admitted there Saturday for a respiratory infection.
Drug developer Chimerix Inc said its experimental Ebola drug has been provided for potential use in patients. Chimerix shares rose more than 5 percent in Monday trading.
The CDC's Frieden emphasized on Monday the importance of rehydration in treating Ebola patients, especially given the lack of available doses of the experimental drug ZMapp, produced by San Diego-based Mapp Biopharmaceutical. Frieden has also said that a second experimental drug, made by Canada's Tekmira Pharmaceuticals Corp, can be difficult for patients to take.